Despite so much that's terrible these days it's a wonderful time to be a writer and a reader. Amidst growing attacks on the truth, and the maniacal scapegoating of fake news, there's burgeoning honesty, bravery, inclusion, and revolution in fiction, and in particular Irish women's fiction.
Irish literature—once dominated by men, suppressive norms, and scenes of tea taking, soil turning, and housecoat wearing—is in its contemporary forms supported by daring presses and ruled by brilliant women and their electric, edifying stories. Writing that unflinchingly reflects the full breadth of the human condition in all its grittiness and guts. Women's work that holds up a mirror to all we are, like it or not, and all we can be.
It's mad, like. In an era when fake is the purported enemy, so much of what's truthful and saving is to be found in the simulated realms of fiction. Below are five of my favorite such works.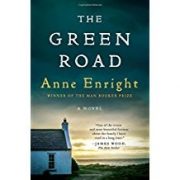 The Green Road (Anne Enright) – A distinct and masterful storyteller, Enright insists on looking directly at the hard stuff her characters would prefer to bury. Her evocative language and stunning sense of place makes for a visceral read that heightens the senses, including intuition. Enright delivers few explanations and I needed to infer a great deal to better understand what went so wrong with these characters, particularly the protagonist. Enright's withholding rings refreshingly, maddeningly true. Often, we do not know the why of people. This is my favourite of Enright's oeuvre to date.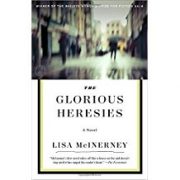 The Glorious Heresies (Lisa McInerney) –  McInerney's electric debut novel is a crackling, breathless read. Unflinchingly real and gritty, rife with great dialogue and smatterings of dark comedy, the book's four main misfits—characters that society condemns as degenerates—are unforgettable in their flaws, fears and burning hungers. It's a powerful book.
The Trespasser (Tana French) – This brilliant novel reignited my early love of mysteries. As a teen I read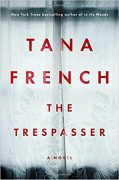 every mystery book and series I could, but since then I've only dipped in and out of the genre. French's gripping sixth novel has thankfully rectified that. Her skilful writing checks every box on the level of craft and from prose to plotting to suspense to characterization she's exceptional. I'm now working my way through the entire Dublin Murder Squad series and they're all proving to be stellar.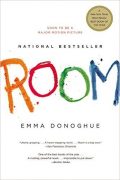 ROOM (Emma Donoghue) – This novel was one of those startling, indelible reads that, despite breaking several "rules" of great storytelling—the inherent stagnation alone where a mother and her five-year-old son are wholly confined to a tiny space—held me rapt. It's a horrifying premise based on true events, but amidst the terror the great love between these two compelling characters remains as captivating as it is extraordinarily sacred. I felt bereft when this novel ended.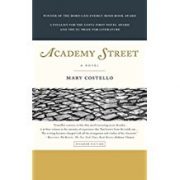 Academy Street (Mary Costello) – I thought of Costello's debut novel many times while reading Colm Tóibín's Nora Webster and Elizabeth Strout's My Name is Lucy Barton. The three novels share a quiet restraint in their storytelling and in their deeply contemplative and isolated protagonists. They're all also finely wrought. Costello's terse yet lovely prose brings to life a quirky and compelling protagonist who resolutely refuses to connect with others and the world—a disconnect that's sad, sometimes infuriating, and unapologetically true. A painful and painstaking portrait by a gifted writer.
—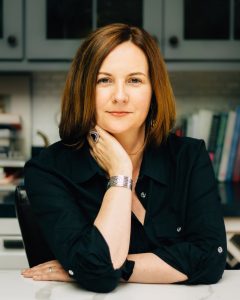 ETHEL ROHAN is the author of The Weight of Him, a debut novel published from St. Martin's Press (US) and Atlantic Books (UK), June 1st, 2017. The Weight of Him won the inaugural Plumeri Fellowship.
She is also the author of two story collections, Goodnight Nobody and Cut Through the Bone, the former longlisted for the Edge Hill Prize and the latter longlisted for the Story Prize. Recently longlisted for The Sunday Times EFG Short Story Award, her work has appeared in The New York Times, World Literature Today, The Washington Post, PEN America, Tin House Online, GUERNICA Magazine, and many others. Raised in Dublin, she lives in San Francisco.
Follow Ethel on Twitter @ethelrohan
Find out more about her on her website: http://ethelrohan.com/
About THE WEIGHT OF HIM
A brave and extraordinary debut novel written with enormous verve and compassion. In The Weight of Him Billy Brennan undergoes an unforgettable journey in a startling attempt to resurrect his family, save the hopeless, and reignite hearts–including his own.
At four hundred pounds, Billy Brennan can always count on food. From his earliest memories, he has loved food's colors, textures and tastes. The way flavors go off in his mouth. How food keeps his mind still and his bad feelings quiet. Food has always made everything better, until the day Billy's beloved son Michael takes his own life.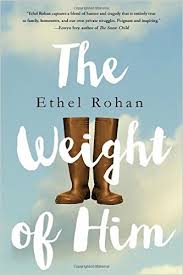 Billy determines to make a difference in Michael's memory and undertakes a public weight-loss campaign, to raise money for suicide prevention―his first step in an ambitious plan to save others, and to save himself. However, Billy's dramatic crusade appalls his family, who want to simply try to go on, quietly, privately.
Despite his crushing detractors, Billy gains welcome allies: his community-at-large; a co-worker who lost his father to suicide; a filmmaker with his own dubious agenda; and a secret, miniature kingdom that Billy populates with the sub-quality dolls and soldiers he saves from disposal at the toy factory where he works. But it is only if Billy can confront the truth of the suffering and brokenness within and around him that he and others will be able to realize the recovery they need.
Told against the picturesque yet haunting backdrop of rural, contemporary Ireland, The Weight of Him is a big-hearted novel about loss and reliance that moves from tragedy to recrimination to what can be achieved when we take the stand of our lives.
Category: Contemporary Women Writers, On Writing