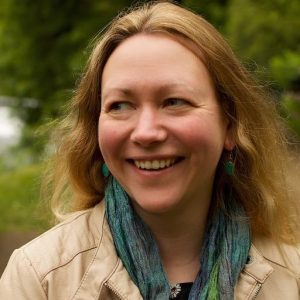 The spot I chose for my first ever experience of wild camping was on a Scottish cliff top overlooking the North Sea. It was the third day of my camping holiday and, although the previous two campsites had provided running water and toilet facilities, I'd had very little sleep for 62 hours.
There was a beautiful view from where I set up the tent – with waves crashing against the near-vertical rocks of the cliff, a golden beach that was pristine and deserted – but the weather was apocalyptic. Getting the tent up was near impossible and, once it was up, the wind constantly threatened to collapse it. The rain was so pointed it stung; my skin hurt, and the sky was filled with nothing but heavy grey clouds.I thought to myself, why on Earth would anybody want to do this?
At the time, I considered myself a failed scientist and a failed writer. My novel-in-progress, The Pull Of Distance, wasn't working and I had no idea how to fix it. I was cold and miserable.
I used to love staring at the sky when I was a little girl, day or night. I loved seeing the clouds move. I can remember making a pinhole camera to watch the solar eclipse with my dad. But mostly I loved stars and comets and the Milky Way; the ten-year-old me would spend hours imagining all the solar systems out there – seeing all that possibility. I think that's why I became a scientist in the first place. I wanted to understand and to explore. I was full of ideas and questions. I was also restless and impatient, and these are things that don't particularly help scientists or writers.
Throughout my twenties I moved through different scientific fields, from studying astrophysics as an undergraduate to a PhD in chemical physics, then postdoctoral research work in bioengineering and cancer research. My life changed regularly, too, as I moved between different cities and jobs, eventually leaving scientific research behind altogether. I had decided that I didn't want to be a scientist, after all – I wanted to be a writer.
The trouble was, my novels (a bit like my life) veered from one subject to the next. I couldn't seem to find the right focus, and until I had that I knew they'd never find the right home. Looking back, I can see that I hadn't worked out what it was I really wanted to write about. After several years of writing, I had a day job I hated, no scientific career left, and no book I was truly proud of. I was at a loss.
Now, I hated camping. I hadn't been in a tent since I was a teenager. So what was I doing there? I think it was something about how unexpected it was – how much it would surprise people, myself included – that made me do it. On some level I knew that something drastic had to change.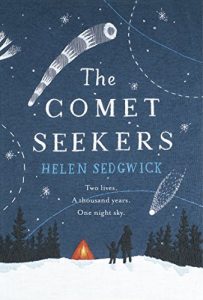 Perhaps my restlessness does have an advantageous flip side – I always jump at the chance to try something new. And so I found myself shivering in a tent on a cliff top in the middle of the night, the wind howling outside, my back in agony, the smell of damp permeating every item of clothing I had. I couldn't sleep. It was 3 a.m. when finally, out of desperation, I decided to get up.
Crawling out of the tent, the first thing I noticed was the wind. It was biting, unapologetic. The crashing of the waves sounded closer than they should have been, though the whites of their peaks looked distant in the moonlight. But that was when I looked up. The wind had blown the storm clouds further inland so that from where I was I had an uninterrupted, unpolluted, breath-taking view of the night sky.
I stumbled into a rock and sat down. I stared up. I began following the lines between constellations, remembering how to find stars and neighbouring galaxies; seeing the Milky Way glittering in the night like crystals of quartz. I sat there until my fingers were frozen numb and my teeth ached. I woke up that morning with the realisation that, at long last, I knew what I really wanted to write about.
Over the next few months, my novel's name changed from The Pull Of Distance to The Comet Seekers. It was no longer a book about not being able to settle to anything; it was a book about finding connection in the night sky. I started reading about science again, and talking about science, and writing about science – the humanity of it, I hoped, and the love of it.
I'm sure I will struggle with writing again in the future, and I'm sure I will go through the periods of self-doubt that most writers would recognise. But when I need inspiration these days, instead of worrying about all the things I haven't achieved, I try to channel that ten-year-old version of me, imagining all the stars and comets and solar systems out there – seeing all that possibility.
—
 Helen Sedgwick is the author of
The Comet Seekers
(Harvill Secker, 2016). She has an MLitt in Creative Writing from Glasgow University, and she won a Scottish Book Trust New Writers Award in 2012. Her writing has been broadcast on BBC Radio 4 and widely published in magazines and anthologies. Before writing her debut novel, Helen was a research physicist with a PhD in Physics from Edinburgh University.
Category: On Writing