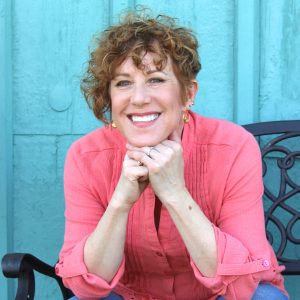 Second person address, "I-to-you," is a fascinating and effective literary device, the most intimate point-of-view there is, but writers avoid it like a death knell. Most editors reject it. Not only that, it isn't easy to pull off, especially in novel length stories. So why use it? Why have the narrator tell her story to another character instead of the reader?
The reason is a second-person address turns reading about something into experiencing it.
How does this work? "You" subliminally invites whoever hears or reads it to feel personally addressed on some level, as if they are being called into the relationship between two people. The reader steps into the role of "you" at the same time they know "you" is a character in the novel. In this way, a second-person address has the potential to evoke a more passionate response, drawing on readers' emotions, empathy and understanding.
It's a complex relationship. The reader can't help but wonder if the character being addressed sees the narrator as they do. Is the "you" alive, or imaginary? Is the "you" absent, or sitting in the company of the narrator? And if the reader considers the "you" may not even be listening, it evokes a kind of pathos that couldn't be achieved any other way. The reader also begins to form opinions about the "you," as filtered through a narrator whose view may be accurate or delusional. Maybe the narrator can fool the "you," but he isn't fooling the reader, which presents another interesting vantage point.
My novel, In the Context of Love, is a deeply intimate story. Angelica Schirrick is a mother with two young children who must reassess her life when her husband lands in jail. When she was a teen, overprotected by her strangely obsessive mother, she suffered heartache after the sudden disappearance of her first and only love, Joe Vadas. This was followed by an unexpected betrayal within her family. Now, as an adult, she realizes she needs to speak without shame about this devastating family secret, and she wants to tell her story to Joe, the one person she trusted:
"For so many years you were a memory circling my bed at night. I talked to you as if you were there with me, nodding in approval, understanding, never judging. You were a benevolent bird, a wise owl perched on one shoulder, as if my brain insisted you stay in my life, even though I cursed you for leaving without a good-bye."
Readers understand Joe is a character in the novel, but as they read, they are compelled to step into the role of "you" simply by the nature of the second-person pronoun. In this way, the reader is drawn into the relationship, and an intimate story (hopefully) becomes an intimate experience for the reader. If it were a strict first-person narrative, Angelica would simply be telling the reader about her tragic story.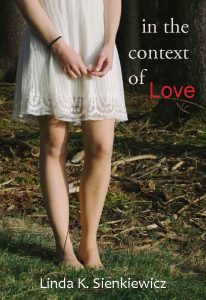 When I was midway in the query process for this novel (and getting rejections) I feared agents might view the second-person address as off-putting, and too risky for editors, so I switched the entire manuscript over to a typical first-person narrative. Wouldn't you know it, the agent I signed with couldn't sell it. After wallowing in self-pity for a while, I went with my gut and returned the story to the second-person address. I submitted the revamped manuscript on my own to small literary presses, ones more likely to take a chance on something outside the mainstream. I was delighted when Buddhapuss Ink LLC offered me a contract.
I believe the use of "you" contributes to the positive way readers tell me they relate emotionally to the narrator. Bunny Goodjohn, Book Review Associate Editor for Mom Egg Review, says "Sienkiewicz's decision to cast the narrative as a loose address to Joe affords the layer of suspense that remains wonderfully unresolved until the novel's very end." Until then, readers aren't quite sure if he's alive.
Intrigued? Want to try using "you"? In my studies of second-person address, I learned its success depends on three factors:
1. The story must have a narrator with a compelling voice that readers are willing to listen to and care about. Flawed, vulnerable, conflicted, or self-effacing characters work best. If the narrator is condescending or pompous, readers will resist entering the relationship.
2. There must be a plausible reason for the address. What importance does "you" have in the story? At what point does the reader understand the purpose of the address? How often and how is this character addressed?
3. The "you" character must be someone the reader can identify with in some way. For example, readers of In the Context of Love can relate to Joe by imagining themselves being loved as deeply as Angelica loves him because they've either experienced love themselves, or long to be loved this way.
Don't be afraid to explore this narrative in view of your characters, their motivations, and the story they're telling. And always trust your gut. Chances are you'll know if it's working the way it should. 
_____________________________________________
Linda K Sienkiewicz's poetry, short stories and essays have been published in more than fifty literary journals, such as Prairie Schooner, Clackamas Literary Review, Spoon River Poetry Review, Permafrost, and A Twist of Noir. She has a poetry chapbook award from Bottom Dog Press, a Pushcart Prize nomination, and an MFA from The University of Southern Maine. Linda lives in Rochester, Michigan, where she spoils her grandchildren then sends them home. She works as a volunteer for a non-profit human services organization.
Ways to connect with Linda:
Amazon http://www.amazon.com/Linda-K.-Sienkiewicz/e/B00JNEX4T8
Website http://lindaksienkiewicz.com
Facebook https://www.facebook.com/lindasienkiewicz.author
Twitter https://twitter.com/LindaKSienkwicz
Pinterest https://www.pinterest.com/lindaksienkwicz/
YouTube https://www.youtube.com/user/LKS520
Category: Contemporary Women Writers, How To and Tips, On Writing