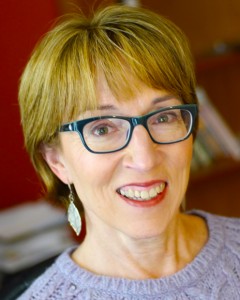 I recently came to a personal writer's realization. All of my stories—both the ones on paper and the ones impatiently waiting in the queue in my head—have to do with serendipitous meetings. Serendipity, it turns out, (some might argue it's fate) is an obsession of mine.
Turn left at the corner and meet the love of your life; turn right and you're run over by a bus. Answer the phone and it's that once-in-a-lifetime job offer; turn off your phone while you're sitting half-naked on the examining table in a doctor's office and you're unemployed for 6 more months.
Conceive a child this month and it's a son with severe ADHD and OCD, who will struggle throughout school; wait until next month to make a baby and it's your daughter, destined to be the finest litigation lawyer on the East Coast. It can make you nuts, if you think about it too much. The missed opportunities, the averted disasters, the ones that are just waiting for you to make that left/right decision. It's my Whack-A-Mole view of life.
My debut novel, "You'll Be Thinking of Me" involves a random meeting of a young woman with a celebrity and it changes the direction of their lives. Permanently. Some of the changes are good, some are bad, and some are devastating. I read somewhere that a higher being knows the end of the story. I believe that the end of our story has infinite possibilities and we can't know which one we've chosen and whether it was the right one until we're already there. That's one of the things I love about writing. I create my own serendipity and, in my story, I'm the higher power, the one who decides what happens to these people I've created from dust.
It would be less than honest of me not to mention the influence my own serendipitous, life-changing event has had on me. I was living in New York in my early thirties and forging a life as a single woman on my own. A friend convinced me to go skiing in Switzerland. It sounded awesome, so I booked a flight to St. Moritz. Once there, I shared a chair lift with a man from Israel. He was charming and, after spending some time together, he invited me to visit him.
I'd never been to Israel, so I jumped at the opportunity. Once in Jerusalem, however, his charm evaporated. That was my cue to cut out, so I checked into a hotel for the remainder of my stay. One morning I decided to sleep in, too tired to set out sightseeing again. I ate a late breakfast and began wandering the streets alone, when an attractive man stopped me and, feigning ignorance, asked me for directions.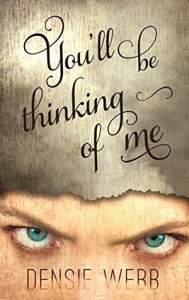 Turns out he knew exactly where he was going and what he was doing. It's now 30 years and 2 kids later, and we're still together. I often ask myself what would have happened if I had not slept in, if I had decided to ignore him, if I hadn't gone on the trip to Switzerland or the trip to Israel. What if while wandering the streets of Jerusalem, I had turned left instead of right and had not run into him.
Who would I be married to? Would I be married? Where would I be living? Who would my children be? That random event, those precious few minutes of a chance passing on a street in another country, those seemingly innocuous first words, "Can you tell me how to get to Ben Yehuda Street? resulted in a drastic change in my life course. And his.
As I said, it can drive you crazy. At least it does me. And writing is my outlet for that "what if" serendipity. I'm working on two novels right now and it was an epiphany for me to realize that one involves a chance encounter because of forgotten keys and the other is a chance meeting at a concert that changes the course of the lives of an entire family. The ripple effects are huge. But I love having that power, for better or worse, to manipulate their fate. And it's addictive.
For me, writing is serendipity on steroids.
—
Densie Webb (not Denise) has spent a long career as a freelance nonfiction writer and editor. Her debut novel "You'll Be Thinking of Me" was released by Soul Mate Publishing in January 2015. She is an avid walker (not of the dead variety), drinks too much coffee and has a small "devil dog" that keeps her on her toes. She is currently working on a second novel.
Find out more about her on her website http://densiewebb.com/ and follow her on twitter https://twitter.com/dlwebb
Category: Contemporary Women Writers, On Writing