Part two of our Sex in Women's Fiction series: Read Part One HERE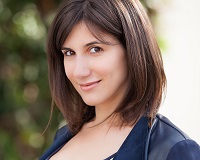 Before we went out on submission with The Wild Woman's Guide to Traveling the World, my agent, Jennifer Johnson-Blalock, asked me to make a few revisions. The goal was to make the book stronger and more saleable to readers and publishers alike. She sent me an edit letter, itemizing the changes she thought I should make, and when I opened the file, the first words to greet me, in bold, underlined text were: Sex Scenes.
Oh my.
Jennifer had gone through my manuscript and listed each sex scene I'd written, along with the associated page number. Prior to that moment, I hadn't really thought about how much sex I'd put in my story; I just wrote the scenes that felt right to me, in the places I thought they fit. But seeing them all cataloged there in two-word descriptions – "goodbye sex," "phone sex," "cab sex," "office sex" – made me realize that perhaps I'd gone a little over the top.
The final count of sex scenes? "We're at nine," she wrote. "I'm fine pushing the boundaries of the [genre] guidelines when we go out on submission, but I don't think we should obliterate them."
Hold up, I thought. What does she mean by "guidelines?"
Turns out, there are general industry standards for how much sex you should be putting in your novels. So, I asked Jennifer to shed some light on how much is too much, and when it might be appropriate to sex up your story.
Sex in Romance vs. Sex in Women's Fiction
In my query letter, I described The Wild Woman's Guide to Traveling the World as a novel that "straddles the line between women's fiction and contemporary romance." To go out on submission, though, we needed to fit it firmly within a single genre. Because of my writing style and the themes of my book, Jennifer thought we'd have better luck trying to sell it as commercial women's fiction. (Spoiler alert: she was right.) To make Wild Woman's Guide less romance-y and more mainstream, though, I had to trim down some of the sex scenes.
To understand why, let's explore some major differences between romance and women's fiction. The plot of a romance novel revolves around a central relationship, and how those people fall in love and struggle to stay together despite the odds. "The overall purpose of sex in romance is to develop the relationship between the protagonists," Jennifer says. "The sex scenes should further invest the reader in the central romance." And, of course, in a romance novel, there's always a happily ever after (or at least, a happy for now).
Women's fiction, on the other hand, has far fewer restrictions in terms of form and content. Happy endings aren't guaranteed, and there may not even be a romantic relationship at all. If there is a romance, it generally isn't the focal point of the plot; according to the Women's Fiction Writers Association, these stories are "driven by the main character's emotional journey," as opposed to their romantic relationships.
Many women's fiction novels do include a romance as part of their plots, though. In these cases, Jennifer says, "it's important to distinguish these books from romance by taking some of the focus off that central relationship. This will likely mean developing other aspects of the book, while also deemphasizing the romance aspect – which could include minimizing sex scenes."
Does it Make Sense for the Story?
Ultimately, we wound up cutting the number of sex scenes in Wild Woman's Guide from nine down to three. We limited them to pivotal points in the plot, or moments when my main character, Sophie, had some sort of emotional breakthrough. In this way, these scenes had a greater purpose; they made sense within the story.
According to Jennifer, when you're writing, this should be the primary guideline for whether to include a sex scene: does it make sense for the story? "To be more specific," she says, "does the way the sex scene is written fit the overall tone of the book? Does showing the sex scene (as opposed to having it happen off-page) develop the character in some significant way? Does it advance the plot?"
In The Wild Woman's Guide to Traveling the World, for example, "Sophie's relationship with Carson is hugely important to the story, both in and of itself but also because her experiences with him encourage her to take risks with her career as well. The development of their relationship helps to develop Sophie's character, and since their relationship begins as a lustful travel fling, it makes sense to show the physicality of that on the page."
Stay True to Yourself
While following guidelines for your chosen genre is important, it's equally important to stay true to yourself as a writer. "Regardless of whether it's romance or women's fiction," Jennifer says, "the sex scene won't work if it feels awkward (unless it's supposed to, of course!) and interrupts the flow of the book. If it doesn't feel fun to you as a writer, it probably won't feel fun to the reader."
So, how do you make it feel fun? In the next and final installment of our series, we'll share advice from experienced authors on how to write sex scenes that will excite and engage your readers.
—
Kristin Rockaway is a native New Yorker with an insatiable case of wanderlust. After working in the IT industry for far too many years, she finally traded the city for the surf and chased her dreams out to Southern California, where she spends her days happily writing stories instead of software. Her debut novel, The Wild Woman's Guide to Traveling the World, was released from Hachette Book Group in June 2017. When she's not writing, she enjoys spending time with her husband and son, browsing the aisles of her neighborhood bookstores, and planning her next big vacation.
Website: http://kristinrockaway.com/
Goodreads: http://www.goodreads.com/author/show/15294188.Kristin_Rockaway
Twitter: https://twitter.com/KristinRockaway
Facebook: https://www.facebook.com/KristinRockaway
Instagram: https://www.instagram.com/KristinRockaway/
Pinterest: https://www.pinterest.com/KristinRockaway/
About THE WILD WOMAN'S GUIDE TO TRAVELING THE WORLD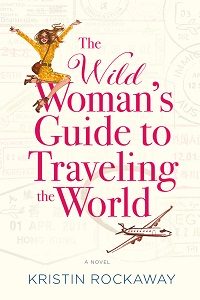 Fans of Sophie Kinsella and The Devil Wears Prada will love this smart, sexy debut novel of wanderlust.
Objectively, Sophie is a success: she's got a coveted job at a top consulting firm, a Manhattan apartment, and a passport full of stamps. It isn't quite what she dreamed of when she was a teenager dog-earing pages in exotic travel guides, but it's secure. Then her best friend bails just hours after they arrive in Hong Kong for a girls' trip, and Sophie meets Carson, a free-spirited, globetrotting American artist.
In the midst of their whirlwind vacation romance, Carson invites Sophie to join him on his haphazard journey around the world. While the brief international jaunts she sneaks in between business trips don't feel like enough, Sophie is far too practical to throw away her five-year plan on a whim. Yet Carson's offer forces her to question whether the reliable life she's chosen is really what she wants–and she soon discovers that his feelings for her run deeper than she realized.
Category: How To and Tips