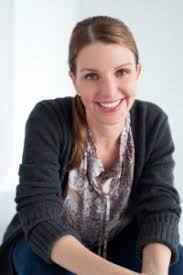 Reviews cause writers angst. We need them, we fear them, and, in my opinion, too often, we take the time to read them.
I LIKED MY LIFE came out with two starred reviews from Library Journal and Booklist, and kind words from Kirkus, but Publisher's Weekly was decidedly unimpressed. That same pattern followed me on Goodreads and Amazon. Over a four star average, but occasionally accused of being illiterate. At first, I read new reviews that popped up daily. While I got a small high from strangers who loved the book, the mean ones took a piece of my confidence with them. That's when I realized that reading reviews went against one of my life rules.
Prior to getting published, while I can't say I didn't care what anyone thought about me, the list of people whose disapproval could keep me up at night was small and intentional. To get on it, you needed to meet one criteria, but it was a doozy: I needed to have enormous, unwavering respect for you. It had always been a superpower of mine to ignore the noise, and the day I stopped reading reviews I took it back.
Allowing somebody to get in your head is to give them tremendous power; I am vigilant with whom I hand a ticket. Not allowing negative reviews to bring me down is only the beginning. This practice saves me from needless self-doubt, undeserved embarrassment, and avoidable drama. It enables deeper relationships with people who are different from me because I'm not concerned with marrying our views or changing who I am to gain their approval. I don't want to go to a party if I'm not invited. And if you invite me, but then roll your eyes because I'm under or over dressed, I won't go home in tears, I'll go home early, read a book, and politely decline your next invitation. The same goes for readers— there's a chemistry that has to be there between a writer and reader, if it's not there, they'll move on and you should too.
I have long believed the most important approval to earn in life is your own. When I'm in bed, waiting for sleep to come, I don't waste energy contemplating other people's perception of my life. Instead I consider the things I said and did that day that I'm proud of, then the things I said and did that I wish I hadn't. If the second part of the list impacted humans, I mull over what I can do to make it right. When I catch myself worrying that people were disappointed by the spread I put out for book club, or other such nonsense, my superpower kicks in and reminds me to give my friends more credit than that.
—
After graduating from The Taft School in 1998 and Babson College in 2002, Abby climbed the corporate ladder in high technology. When her children turned three and four in what felt like one season, she resigned to pursue writing. I Liked My Life (St. Martin's Press) is her debut novel.
Abby is a human rights advocate interested in economic solutions to social/cultural problems. In 2017 she co-founded Empower Her Network, an organization that paves a path for survivors of human trafficking with a will for independence by providing housing, education, and employment. You can learn more about her practice of systematic giving here.
She and her family divide their time between West Hartford, Connecticut and Park City, Utah. When not writing or watching the comedy show that is her children, she enjoys reading across genres, skiing, and hiking. Oh, and travel. Who doesn't love vacation?
Find out more about her on her Website http://www.abbyfabiaschi.com
Follow her on Twitter @AbbyFabiaschi
About I LIKED MY LIFE
"An emotional journey of love, loss, healing, and redemption. I rooted for every character." ―Lisa See, New York Times and USA Today bestselling author of Snow Flower and The Secret Fan
"I Liked My Life is a treasure of a novel. Warm-hearted and clever, the story will keep you reading until the final delicious revelation." ―Diane Chamberlain, New York Times and USA Todaybestselling author
"Warm and hopeful, this marvelous debut stands next to novels from Catherine McKenzie and Carolyn Parkhurst." ―Booklist (starred)

"A heartbreaking and ultimately heartwarming read about life, death, and family." ―PopSugar, A Best Winter 2017 Book

"An absolutely stunning book…remarkable." ―RT Book Reviews, 4 1/2 stars, Top Pick

A story from debut author Abby Fabiaschi that is "as absorbing as it is illuminating, and as witty as it is heartbreaking."
Maddy is a devoted stay-at-home wife and mother, host of excellent parties, giver of thoughtful gifts, and bestower of a searingly perceptive piece of advice or two. She is the cornerstone of her family, a true matriarch…until she commits suicide, leaving her husband Brady and teenage daughter Eve heartbroken and reeling, wondering what happened. How could the exuberant, exacting woman they loved disappear so abruptly, seemingly without reason, from their lives? How they can possibly continue without her? As they sift through details of her last days, trying to understand the woman they thought they knew, Brady and Eve are forced to come to terms with unsettling truths.
Maddy, however, isn't ready to leave her family forever. Watching from beyond, she tries to find the perfect replacement for herself. Along comes Rory: pretty, caring, and spontaneous, with just the right bit of edge…but who also harbors a tragedy of her own. Will the mystery of Maddy ever come to rest? And can her family make peace with their history and begin to heal?
Category: Contemporary Women Writers, On Writing