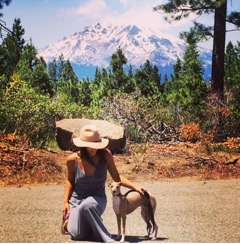 If I recall how I first learned about sex, I would have to credit a variety of sources. For starters, it was my mother who taught me that sex led to pregnancy and periods were the start of the process. The period would happen soon, the pregnancy, God willing, not until I was married.
Sex education classes in school reinforced the period-pregnancy path, who put what where was illustrated, and the importance of safe sex was demonstrated by an instructor using a banana and a condom standing in front of a chart listing a host of sexually transmitted diseases. This all was scientifically informative but gaps remained.
Curiosity led me to seek answers in books and, later, to use my imagination to write stories incorporating what I learned. I combed the library for anything that would help me understand love, romance and my inner sexuality, devouring books like Gone with the Wind, Peyton Place, The Clan of the Cave Bear and The Outlander series. Later, I studied the writings of Anais Nin and read erotica by Judith McNaught, Kathleen Woodiwiss, and Sandra Brown.
Romance novels helped me understand the hidden fourth part to the period-pregnancy-protection trio… pleasure. Within the pages of romance, female sexual gratification was not merely determined by how much a woman enticed or gratified another but what satisfied her inner sexuality.
The heroines in these books overcame obstacles, developed inner strength and learned how to conquer love and life.
Now, I write romance books wanting my readers to travel the path with characters I create so that they, too, can understand and appreciate their inner sensuality and courage. In romance, as in life, there are struggles and angst to overcome. Characters face crossroads where decisions are made that impact their lives. When developing a character, it's important to visualize his or her path from an emotional fledgling to someone who's more in touch with who they are and what they seek in life.
Drawing a character curve that highlights a beginning, a middle and an end to the character's passage through turmoil, passion and happiness cements the plot of the romantic story. It helps to begin with the introduction of the characters as they move towards getting to know one another as well as themselves better.
Conflict is apparent, desire is acknowledged, and a big event or problem is revealed. It is here that the crossroads of the main character are offered and a course of action he or she will take is discovered.
In my first book, Captive of a Commoner, Alicia's drive for independence and success leads her to make reckless decisions. After her passion and love for Chase are recognized, she realizes she must find the courage and stamina to overcome obstacles she'd never experienced before.
Her life-altering events are expounded in Apart, Book 2, when she reaches a certain junction in her relationship and must decide which path to take. Her route is riddled with conflict and missteps. I think it's important to develop characters who are flawed and make mistakes so that inside their learning curve there are broken hearts, hurt feelings and chaos. These not only compose the climax of a story but reflect the bits and pieces of life we all experience and learn from at one time or another.
The hero's inner journey follows a circular path that begins with an awareness of a certain problem. It moves forward with the character's understanding of a need to change. Doubts and resistance must be overcome and new challenges undertaken before internal and external emotional mastery occurs.
In Captive of a Commoner, shame from a dark past prevents Chase from getting close to Alicia even as their sexual relationship intensifies. Chase needed to overcome his fear of sharing his life with another. He had to learn to accept the consequences of living a new life that involved trust and faith in his ability to be loved and to love another. Overcoming last minute dangers, he masters challenges that are exacerbated in book 2, Apart. In both, he emerges emotionally stronger, fulfilling his inner journey.
In the end, what the characters learn is revealed. During their life changing events, they gain insight and clarification about who they are and what they want. Their love for each other is clarified but…. there could be a few questions that remain unanswered. These would provide the segue way to a sequel.
Wanting to write a romance story can start with the need to give back to readers what the genre fulfilled for you in the past. It could be your way to paint a picture that encapsulates love, sexuality, turmoil and gratification on the pages of a book. Whatever your reason, if the desire exists, draw an arc and a circle and begin by developing characters who are hollering to tell their story.
—
About APART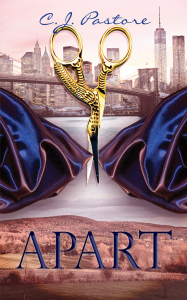 NEW YORK – After Chase and Alicia envision a happy future together in C.J. Pastore's "Captive of A Commoner," they struggle to
make that a reality in her steamy new book, "Apart." Fans of the first book will delight in reading more about the couple's adventures, and
newcomers will be able to step in without missing a beat!
Alicia is achieving success in the fashion world and is striving for independence in her career. Her relationship with sexy Chase is still smoldering, but when he tells her he's been deployed overseas, the world they've built together crumbles bit by bit.
Family interventions, visits from old flames, strain at work and an unexpected surprise combine to make Alicia feel adrift. When she comes under attack, Alicia must face the challenge of protecting herself and the people she and Chase love.
Pastore returns in a thrilling sequel to her hit novel, in which reviewers praised the "fiery, combustible chemistry" and "well-crafted story." All couples face challenges, but Chase and Alicia are tested more than most. Will their passion help keep their love alive through the obstacles?
—
C. J. Pastore lives in Manhattan with her husband and two children. When not pounding the keyboard and writing, she enjoys teaching, jogging, and reading. The enjoyment of travel is a necessity for C.J.
Immersing herself in other cultures, laughing, eating, and drinking with the local populace are favorite pastimes. Intrigued by the cornerstones of love, C.J. often records people's answers to its essence and the hurdles that must be overcome to ensure that second chances spell success. She holds true to Anne Frank's belief that "people are really good at heart," and deems that whether walking in your own neighborhood or traversing the globe, the kindness and well-meaning wishes of others can be absorbed and reflected.
Follow her on Twitter https://twitter.com/CJPastoreAuthor
Category: Contemporary Women Writers, How To and Tips