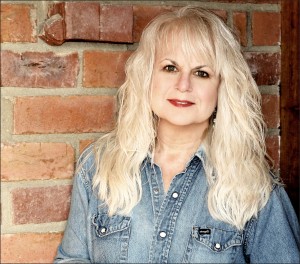 I was chatting with an acquaintance recently when we got onto what I'd been up to lately. "Just finished my second novel," I chirped, certain he'd be mightily impressed. Instead, I got a judgmental pause followed by: "You and everyone else on the planet!"
Umbrage was taken, but the comment did strike me… as sort of true. Well, maybe not the second novel part, but certainly it does seem as if everyone is putting out a book these days. In fact, the virtual bins of self-published titles have literally exploded, with the latest from Bowker's touting the increase:
October 8, 2014 – A new analysis of U.S. ISBN data by ProQuest affiliate Bowker reveals that the number of self-published titles in 2013 increased to more than 458,564, up 17 percent over 2012 and 437 percent over 2008.
That's a LOT of books. Yet all you have to do is Google "self-publishing" to be regaled with articles decrying this cultural phenomenon, most seething about amateur covers, sloppy editing, inexpert narrative, and the fact that, had industry gatekeepers been involved, most of these books would never have seen the light of day.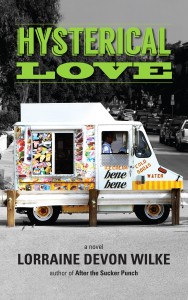 True? Yes…. regarding some books, some writers. But if you kept Googling, you'd also find pieces defending the trend (I've written a few myself), or at least admonishing the media against tarnishing all independents with the same brush. There are many exceptions to the stigmas.
But still, the question remains: should everyone who wishes to publish a book do so simply because they can? Depends on whom you ask.
Putting aside the aforementioned naysayers, there is a reading public thrilled to have easy access to cheaply-priced ebooks of any quality; to some extent, their demand keeps the supply side churning. On the other end are the many writers who've dreamed of being published with no way in via traditional methods. One could argue that these two demographics are amply served by new self-publishing paradigms.
Or, one could suggest the whole thing is "the death knell of quality literature," as a dispirited blogger commented.
I sit somewhere in the middle. As one who's chosen to self-publish for a variety of reasons, I believe the ability of quality writers to get their work out, despite exclusionary practices, has been a boon. I've read several self-published books that are so excellent it's impossible to understand why they're not being hawked by one of the Big 5 (particularly considering some of what is being hawked!). But I'm also someone who's bemoaned the unwise and oddly entitled attitudes of far too many self-pubbers who eschew certain standards of professionalism. When you hear writers commenting that they can't afford or don't wish to budget for professional editors, formatters, or cover designers, you know there's a conversation to be had.
"Because we can" is not a good enough reason to publish. That notion, parsed from George Mallory's rationale for climbing Mt. Everest ("Because it's there."), becomes even more misguided when you consider that even Mallory, despite being deeply experienced, didn't survive that notorious peak! And while publishing is certainly less treacherous than mountain climbing, cultural expectations about the quality of what makes its way onto our bookshelves is demanding in its own right.
If you're compelled to publish, while at the same time pondering: "What if I don't know what to write?" or "Do readers care about cover design?" or "What do a few typos matter?" or, most concerning, "Am I a real writer if I've never had anything published?" a simple checklist may be in order.
Before you hit Publish:
Read LOTS of great literature and highly regarded books that interest you. Make note of how those authors convey ideas and plot lines. Feel the rhythm and flow of their narrative and vocabulary. Notice what appeals to you as a reader.
Study writing; really learn the craft from qualified teachers and mentors. Write as many essays, articles, short stories, etc., as you can, then listen to and utilize productive feedback and critique.
Use that experience to clarify your "voice" as a writer. Be humble and open, but never lose that voice in the urge to implement the perspective of others.
Define what you're compelled to write about. Spend time musing stories, plots, narratives, ideas that drive you to the page.
Write. Write. It doesn't have to be every day (that old trope is meaningless; I sometimes go days without writing, then stay up for nights on end!), but it does have to be dedicated.
Don't start your publishing career with a book on Amazon; start with a blog; get articles published online, in your local newspaper, literary magazines, etc.
Wait to write your novel until you've got a story that is truly worthy of the format.
Once you've written that story, choose trusted readers and get their feedback (remembering #3)
Be clear that self-publishing is a BUSINESS and certain "costs of doing business" are non-negotiable. Don't even consider publishing until you're able to pay for professional editing, copy-editing/proof-reading, formatting, and cover design. NON-NEGOTIABLE!
Before you click "publish" print out your book and make sure it meets all standards in terms of quality, look, and professionalism.
Then, and only then, should you become a published author.
After that? Well, there's a marketing checklist we could discuss….
—
Lorraine Devon Wilke started early as a creative hyphenate. First, music and theater, next, rock & roll, then a leap into film when a feature she co-wrote was produced. From there she developed her photography, recorded her original CD, started her blog, and began writing for The Huffington Post and other top sites.
Her latest adventure: indie publishing. Her debut novel, After The Sucker Punch, and short story, "She Tumbled Down," were 2014 successes; 2015 brings the launch of her second novel, Hysterical Love (available at Amazon and Smashwords). Visit her site for all links and info.
Twitter: https://twitter.com/LorraineDWilke
Facebook: https://www.facebook.com/lorrainedevonwilke
Amazon author page: http://www.amazon.com/-/e/B00K2ZOLSA
Smashwords author page: https://www.smashwords.com/profile/view/LorraineDevonWilke
Category: Contemporary Women Writers, How To and Tips