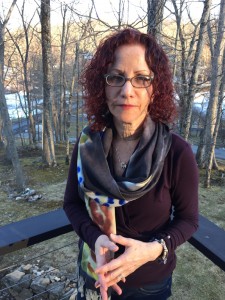 Back in February a writer/friend, Donna Zukaitis Falcone, posted a question on Facebook:  Building a platform as a writer: Can it be done without Facebook in the 21st century anymore? Do the old tried and true ways still work in a digital age?
She sparked a lively conversation, and it struck an especially resonant chord since I've begun rethinking my own relationship with social media. Clearly I'm not alone.
The comments ran the gamut from a sense of obligation to post, to being rubbed the wrong way by writers who post only about their books, to unbridled appreciation for a particular writer who enriches us with interesting links that cover the waterfront in the world of letters and art.
If the world is too much with us—and it is—stepping back, pulling away, should feel easier than it does.
But before we blame the technology that has us tethered to our devices, consider this: Writers are forever straddling the fence of invisibility and visibility: we work in solitude and thrive in community. We sign onto the World Wide Web—blogging/websites, Twitter, Facebook, etc.—but inevitably find ourselves seeking out the comfort of familiar tribes that reinforce our sense of belonging, not to mention purpose. How do we extend our reach while making interaction more meaningful/less time consuming? There's a reason a cottage industry has evolved around marketing and self-promotion in our social-media-driven world. Say good-bye to book parties. Say hello to blog tours.
But even that's not enough. The medium is indeed the message, and the demands on writers—whether you go it alone or hire a pro or have the publicity department of a publishing house behind you—are greater than ever. Websites are a given if you've published a book. To blog or not is a choice. I know more than one writer whose blog has gone by the wayside, other writers whose posts are simply fewer and far between.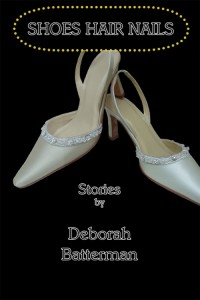 For all our best intentions as writers, and readers, how much can we truly pay attention to? "I am saturated in digital life and I want to return to the actual world again," writes high-profile Andrew Sullivan, who blogged daily for some fifteen years, in his no más blog post: "I'm a human being before I am a writer; and a writer before I am a blogger, and although it's been a joy and a privilege to have helped pioneer a genuinely new form of writing, I yearn for other, older forms. I want to read again, slowly, carefully. I want to absorb a difficult book and walk around in my own thoughts with it for a while. I want to have an idea and let it slowly take shape, rather than be instantly blogged."
My approach to blogging has never been daily, or even weekly but I strive for consistency, twice a month on average. If I could not tell you what my blog was 'about' back when I caught on to blogging fever, I can tell you what keeps me at it: those everyday things that trigger connections to what once was/what is/what is no more—a new CD, a provocative museum show, a family trip, boxes of old photographs. These days, there's the added pleasure of alternating posts with my daughter, also a writer. We call it a diablog.
Blogging exposed me to those ever-evolving online communities of writers, and sparked my plunge into the world of social networking. It was daunting at first, that stream of tweets and newsfeeds feeling a little like ships passing in the night, so much demanding our attention, hashtags inviting us to engage; hook onto an interesting star, let someone know you saw/you read/you appreciated. Leave your digital imprint. Let the world see who you are.
The bottom line: some people post selfies, others say here I am with words, links, art that demands to be shared.
Twitter challenges us to get the point quickly. Facebook was intended for interaction, not marketing, a reality that begs the question whether new readers/fans find us in a way that feels organic (i.e., a natural outgrowth of what we share) or whether we're strategic about platform building. Either way we build a presence. Call it what you will—the town square, a kitchen window, the water cooler. Doesn't the pull of Facebook speak largely to the need for connection in a world that pulls us further and further from the fold?
All of which brings me back to my original point. To be a writer means to want to be read. In The War of Art, Steven Pressfield's very clever spin on Sun Tzu's The Art of War, he makes a strong case for the artist's commitment to daily work. On some days that may mean getting back to a new story I started; on others it means taking more time to connect. Ask any writer: keeping up with it all can be exhausting.
All the more reason to be amused by a David Sedaris post on his Facebook page : "I have never written anything on this page before, but it's a new year, and one of my resolutions is to try more new things. 'Engaging on Facebook' was on my list between, '1. Visit Poland' and '3. Experiment with turtlenecks.' Yes, indeed, someone else manages his page.
—
Deborah Batterman is the author of Shoes Hair Nails (short stories) and Because my name is mother (essays). A native New Yorker, she is a Pushcart nominee and took 3rd place in the Women's National Book Association 2012 Short Fiction Contest. Her work has appeared in anthologies as well as various print and online journals, most recently Every Mother Has a Story, Vol. 2 (Shebooks/Good Housekeeping) and Open to Interpretation: Fading Light (Taylor & O'Neill).  She has completed two novels, one YA and one in the women's fiction realm, and maintains a blog, which has evolved into a collaboration with her daughter. She can't say she invented the word, but a 'diablog' it is.
 Website/blog:  http://deborahbatterman.com     Facebook page:  https://www.facebook.com/deborah.batterman
Twitter: @DEBatterman
Category: Contemporary Women Writers, On Book Marketing