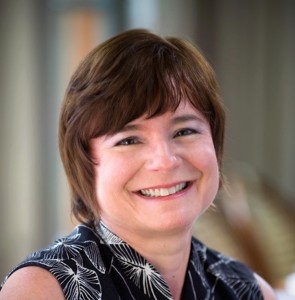 Gone With the Wind, published in 1936, was extraordinary for many reasons. For me, the real genius of Margaret Mitchell's work was her creation of Scarlett O'Hara, a rich, challenging, and difficult character.
She's spoiled, self-centered, scheming, and her family is on the wrong side of history. In spite of all that, we turn the pages eagerly, rooting for her the whole way. She shocks and angers us, but we want her to have a happily ever after in the end…something Mitchell denies us, but like Scarlett in the end, we never give up hope.
Why? Perhaps we relate to Scarlett's obsession with Ashley Wilkes. Who among us hasn't obsessed over a man who is so clearly wrong for us? Or, maybe we fantasize about being the center of attention of a group of fawning young men. Or living a life of privilege. We wouldn't like Scarlett if we met her in person, but at some level we want to be her. Love her or hate her, decades later we cannot look away.
Scarlett isn't the only heroine in literature who could be classified as "difficult." Anyone who's read Wuthering Heights knows that Cathy Earnshaw can be insufferable. Even Jo March, so delightful to us today as the headstrong March sister in Little Women, must have jumped off the page in her day for being an independent woman more concerned with selling her stories than finding a mate.
We writers are told to make our protagonists "likable." Do a quick Google search on likable characters, and you'll find plenty of articles with tips and tricks for making your readers fall in love with your protagonists.
However, my muse is mischievous and contrarian. Watching television, I was fascinated by unlikable male characters such as Walter White, Tony Soprano, and Gregory House. All three exhibit psychopathic behavior. We'd never want to be around them in real life, and yet we eagerly watched their antics week after week for years.
When I started writing What She Knew, Liz Nabor emerged from my imagination like a tornado I'd kept in a box with a tight lid. She was ruthless, ambitious, and shallow. She was a workaholic who didn't want to make time for her family. She also worked on Wall Street, another strike against her.
She was awful…and I was captivated by her.
Ambition led her astray, but I also knew that the "cure" was not to take ambition from her. I wanted to explore all her complexities without taking away the teeth of the character.
I knew I was taking a creative risk, but it was one I needed to make as a writer. It would be too easy to make her a villain. Still, if Liz was too off-putting, readers might not want to share her journey. How could I satisfy the readers but still stay true to my vision of Liz in all her glory, which includes her flaws and contradictions?
As I struggled with how to develop her character, I found encouragement in an unlikely place: Woody Allen's Blue Jasmine. My Liz is an angel compared to the hot mess that Cate Blanchett brings to life on the screen. Also, Robin Wright's portrayal of Claire Underwood on House of Cards is breathtaking — Claire is as ruthless as Frank, and sometimes even more so.
I began to believe that we can accept more female characters who challenge us.
So, how to keep the reader engaged until Liz finds redemption? First, Liz's sister Barbara serves an important function in the story: to call Liz out. Barbara is my hint to the readers that I don't condone Liz's behavior.
I also include the loyal assistant, Janice, who remains steadfast long after the two women are no longer working together. Janice is an "everywoman" character, someone I'm particularly fond of because of my many years working as an administrative assistant, and Janice sees goodness in Liz even when the reader may not.
Then I sprinkled in some backstory. Part of Liz's drive and need to prove herself springs from significant life experience as the daughter of an alcoholic mother and absent father who grew up in a stress-filled household. She also was a gangly child with a severe stutter. This early life doesn't excuse her behavior, but it helps the reader understand why she is the way she is. Including some of her self-doubts — Liz has a bit of "imposter syndrome" — is a way of helping the reader understand Liz's motivations as well.
Thankfully, advance reviewers have understood what I have tried to do. Self-Publishing Review wrote, "The conflicting emotions of despising the Wall Street snob and hoping that things turn out for her makes for entertaining reading. This accomplishment is a feat for the author." Many reviewers, in fact, don't despise her at all, and are enjoying the story of a strong woman who refuses to apologize for her ambition.
Not everyone agrees, but given the range of responses I've received, I'm glad I wrote her just the way I did. Difficult. Complicated. The way women truly are in life.
Whether it's Scarlett, or Catherine, or even Jo March, I'm proud to add Liz Nabor as another difficult woman in literature.
By the way, I think Robin Wright would make a great Liz on the big screen. Just sayin'.
—
Nadine Galinsky Feldman is the author of What She Knew, a women's fiction novel with a touch of thriller. Her debut novel, The Foreign Language of Friends, was a gold medal winner of the 2011 eLit Book Awards in women's issues and finalist in the 2012 Next Generation Indie Book Awards for chick lit.
She is also the author of When a Grandchild Dies: What to Do, What to Say, How to Cope and edited Jeanette Feldman's Patchwork & Ornament: A Woman's Journey of Life, Love, and Art, winner of the 2010 Indie Excellence Award for best memoir. She divides her time between New York City and the Olympic Peninsula of Washington State.
Follow her on Twitter @Nadine_Feldman
Find out more about her on her website http://www.nadinefeldman.com/
Category: How To and Tips