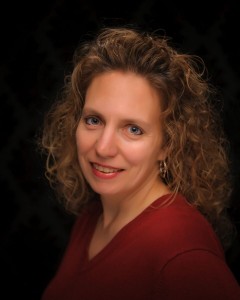 As I'm sure you're well aware by now, there are several different types of publisher out there and ways to go about securing one. Much information already exists regarding traditional and self-publishing in blog or tweet form (that's supposed to be a joke), so we won't waste any time on those.
Alternately, this Guide is all about the mysterious third way – the hybrid press, which I can perhaps shed some light upon, having chosen a hybrid myself for my soon-to-be-released novel, A Girl Like You.
Here's how it happened:
Sometime in 2013 I attempted to publish a different novel with the Big 5 (foolishly, I see that now) – a large, unwieldy, brilliant type of saga that went on and on for 240,000 words, entitled Love's Labor Found (no pun intended). After about six long months of searching for an agent or a publisher for this big baby, I rather cleverly deduced that it was going nowhere. (Quick aside: If your book is over 120,000 words, give up now. Don't think you can change anybody's mind by waving copies of the Goldfinch or Outlander in front of them. They could care less when you wave big books at them. My advice is to start over.)
Start over is what I indeed did, determined to create something more publishable. I'd show them! I steamed. I'd write something short and catchy and, well, you know, more enticing. More sex! More violence! Well, maybe not, but something more marketable, anyway. Thus, A Girl Like You – a shorter, more exciting mystery/romance set in the 1930's – was born. And I decided to make it into a series, just for a bit of extra mileage.
Confused about what to do with it, though, and considerably exhausted at the prospect of having to start all over with the big list of agents, I decided that the next logical thing to do would be to attend a writers' conference to learn more about this strange world of publishing that I was trying to break into.
After sitting through various workshops, however, in which the rather sad state of publishing was elaborated upon, including an inordinate number of horror stories about the Big 5, my enthusiasm began to decidedly ebb by the minute. After two days of this drama, I was no longer sure I even wanted a deal from the Big 5, as if it was somehow synonymous now with making a deal with the devil.
Nervously weighing up my options, which still seemed dismal despite my new novel tucked neatly under my arm, I wandered into yet another conference room in which a relatively new publishing model, something called the hybrid press, was being explained. Slowly I began to come out of my depressed fog as I eagerly listened to the presenter and even began scribbling down some disjointed notes. Filled with new hope, I dashed home and quickly began to research a number of hybrids (okay, only two), and what I learned further intrigued me.
Basically – here's the secret reveal – the hybrid (as one would expect) lives somewhere in the space between traditional and self-publishing and thereby enjoys the best of both worlds. The obvious con is that you have to pay for your baby's birth, true, but the obvious pro, among many, is that you retain full parental rights. In other words, after being vetted (yes, there is a submission process, and yes, people do get turned away) and paying a fee (some more so than other's – check around), you in turn receive editing, proofing, interior layout, cover design, uploading to various sales channels and – here's the key – traditional distribution. Likewise, you retain complete editorial control and all rights and receive a larger percentage of the royalties than dribbled out by the Big 5.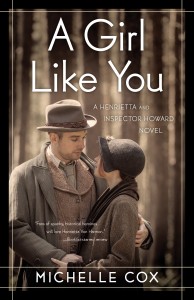 At this juncture, I had to ask myself what my motive for getting a book published really was. Sure fame, fortune and prestige would be nice, but what I really wanted, I realized, was to be published and to be published well. And after looking over the options, I decided that the traditional route – in its current state of antiquity – simply couldn't deliver that. The thought of giving up all control over the cover, design, and edits; giving up foreign, film and audio rights; as well as receiving no or little advance, no marketing to speak of, and less royalties just for the apparent prestige of a Big 5's stamp on the spine of my book suddenly seemed, well, idiotic.
And once I came to that conclusion, the rest was easy. After careful thought (okay, an hour) I determined that I would forgo the Big 5 and submit A Girl Like You to a hybrid. Only for a moment did the irony strike me that I had specifically written this novel to be more marketable, more attractive to an agent or a Big 5 publisher, and here I was, with my new slimmed-down model, completely cutting them out of the picture, not even giving them the chance to turn me down. But I didn't regret it for a minute. Happily, my novel was accepted by She Writes Press, and I haven't looked back once.
I won't further attempt to sway you toward the hybrid model, dear readers, but you should at least consider it. Just remember that the vast vista of publishing is changing constantly these days, and, well, it's exciting to be part of something new.
—
Michelle Cox writes the popular blog, "Novel Notes of Local Lore," which features true stories of Chicago's forgotten residents as well as a humorous blog, "How to Get Your Book Published in 7,000 Easy Steps – A Practical Guide," both of which feature on her website. Her novel, A Girl Like You, the first in a series, is due out with She Writes Press this April. Ms. Cox lives in Chicago with her husband and three children.
Category: Contemporary Women Writers, How To and Tips