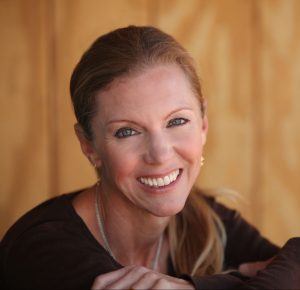 I was forty-three years old when I wrote my first novel. It was a game-changer, no question. Not for monetary reasons. Not for "fame." But for allowing me an outlet where I could finally be me.
I've led a chameleon's life, an expert at blending in as circumstances dictate. I graduated from the United States Naval Academy in 1989 when women comprised only nine percent of the class. At the time, many people felt that women shouldn't be allowed to attend the service academies, something I didn't realize until I arrived there.
What to do? Well, I shifted into a gender-neutral persona, shutting down that feminine side of myself, and tried like the dickens to blend in.
Same for entering the fleet after graduation. I was a navy pilot and flew helicopters in a sea-going squadron. When I flew aboard the USS Kansas City for my first six-month deployment, it was to a ship that had never deployed with women. My roommate and I were the only two women in a crew of five hundred.
So the chameleon skin stayed on—effective camouflage—not only for that cruise, but for a full nine years of active duty service.
I had a small reprieve when I spent nine months living in the tiny village of Manosque, France following my departure from the navy. A chance to reclaim a bit of my former self. My chameleon skin shifted from ruddy brown, a shade that would blend nicely into tree bark, to the brilliant turquoise of the Mediterranean, the vibrant reds of poppies in Provence, the radiant yellows of sunflowers along the Côte d'Azur. I glowed in that skin. No limits, restrictions, or facades for the first time in thirteen years.
Upon returning to the states, though, the chameleon returned to duty, and I phased back to brown. Make that clean-room white. I supervised over sixty employees, all men, at Intel Corporation in a semiconductor clean room fabrication facility where we manufactured the latest and greatest in computer chip technology. The engineer was back—I earned an engineering degree from the Naval Academy—and so was the chameleon.
But then, a subtle shift occurred when I moved into running my own business, triathlon coaching—specifically, swim coaching—which I've done for the last twelve years. The chameleon didn't have to work quite as hard, but was always on duty the moment I stepped onto a pool deck. Professional, reserved, keep your opinions to yourself.
Enter writing. Seven years ago, for reasons I still can't explain, I sat down at my computer and wrote the first chapter of the story I wanted to read. Epic fantasy, by the way. I finished that book. Then wrote two sequels. I even penned a medical thriller.
And something cracked. Like someone taking a hammer and chisel to the wall that surrounded my right brain, the pieces fell away, and with it, limits, governors, barriers.
The chameleon had shed its skin. And underneath? A technicolor dream coat that had probably been there all along, but had been under lock and key for twenty-five years.
Writing has given me voice. A platform. I can "shout" about social injustice, hypocrisy, and all manner of inequities by slipping them into my stories. I can offend and incite through my antagonists. Rally and triumph through my protagonists. I can stretch my ideas to the extremes.
On the more personal side, writing has allowed me to find who I really am. The easy-going me. The feminine me. A me that is far more exposed, because shedding my chameleon skin has brought just about everyone far closer to my vulnerable heart.
The exposure is a good thing, though, because I have an openness now that I didn't before. My husband, who's been with me since we dated at the Naval Academy, often wonders what alien plucked his hardened, no-nonsense, engineering-minded wife from this earth and returned her a kinder, gentler being, willing to try new things, willing to risk and fail like never before.
Make no mistake, the inner strength and discipline are still there. I don't think that's changed. In fact, it's what's necessary in order to be a successful writer. A healthy dose of resiliency is required in this business.
But strength and discipline aside, this "new" person—who is really more like my old child self—isn't as quick to judge. She knows that everyone has a story, you just have to be open to listen. Now, as a writer, I can tell these stories in an open and honest way. Which in turn, has helped me to be more honest with myself.
I can safely say, I've never felt as comfortable in my own skin as I do now. And writing was the magic that made it possible.
—
Anne A. Wilson lives in Phoenix, Arizona, with her husband and two children. She served nine years active duty as a navy helicopter pilot, worked as an operations manager in semiconductor manufacturing, and currently runs a triathlon coaching business. Never in her wildest imaginings did she think she would be a writer one day, but it's probably safe to say she's found her passion. When she's not writing, you'll find her on a pool deck, where she teaches adults how to swim. Hover is her debut. Her second novel, Clear to Lift, released on July 12, 2016.
To connect with Anne…
Website: https://www.anneawilson.com
Facebook: https://www.facebook.com/Anne.A.Wilson.Author/?ref=bookmarks
Twitter: https://twitter.com/Anne_A_Wilson
Goodreads: https://www.goodreads.com/author/show/8062179.Anne_A_Wilson
CLEAR TO LIFT, ANNE A. WILSON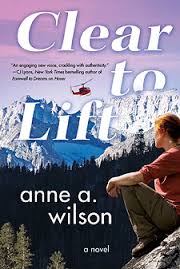 Navy helicopter pilot Lt. Alison Malone has been assigned to a search and rescue team based at Naval Air Station Fallon, Nevada, near the rugged peaks of the Sierra Nevada, and far from her former elite H-60 squadron. A rule follower by nature, Alison is exasperated and outraged every time she flies with her mission commander, "Boomer" Marks, for whom military procedures are merely a suggestion. Alison is desperate to be transferred out of the boonies, where careers stagnate, and back to her life and fiancé in San Diego.
Alison's defenses start to slip when she meets mountain guide Will Cavanaugh during a particularly dicey mission. Will introduces her to a wild, beautiful world of adventure that she has never known before. Stranded on a mountain during a sudden dangerous blizzard, Alison questions every truth she thought she knew about herself. When Will braves the storm to save her life, she must confront the fact that she has been living a lie. But is it too late to change course?
Full of action and adventure, dangerous and heart-stopping rescues, blizzards and floods, family secrets and second chances, Clear to Lift by Anne A. Wilson is a thrilling woman's journey as she finds confidence, truth, love, and herself against the majestic backdrop of the Sierra Nevada.
Named a "Best Book of Summer" by Sunset Magazine * Parade Magazine * Chico's * YourTango * SheKnows
"Action scenes, fantastic dialogue and wonderfully developed characters allow this book to soar to the top of the summer reading pile. Chicklit Club (High Rater)
BUY THE BOOK HERE
Category: Contemporary Women Writers, On Writing