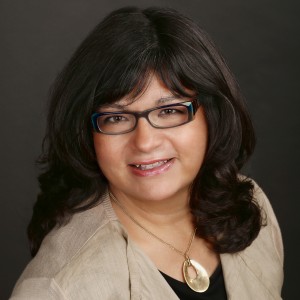 Facing my empty nest and a ticking clock, I finally decided to plunge into the writing life. Writing more seemed too obvious so I searched for conferences or classes. I came across a "retreat" offered by the author of a bestselling memoir I'd recently read. Though I hadn't done anything like this before, I was intrigued. I sent in my deposit, booked my flight and then sat in front of my new laptop, confused.
What now? Try writing something new? Wait three months to "discover my true voice?" What if I wasn't writing right? What if the retreat leader read my work and recommended I take up quilting?
The months leading up to the retreat gave me time to list all the reasons I was unqualified to attend: only one thing nationally published, no submissions for years, a novel abandoned after 100 pages. My inner critic had weeks to dance in the meadow of my wild inadequacies.
The ranch was nestled in a mountain valley and was billed as a safe place to discover, hone and share our true writer's voice.
Writers of all backgrounds attended, but I feared "real" writers would resent an interloper without an MFA or three-book deal. The author welcomed us into the rustic great room addressing us as "sisters in voice," yet I imagined the word "amateur" tattooed on my forehead.
During the first afternoon, surrounded by pristine lakes and soaring trees, I wrestled my inner critic into submission and tried to breathe. Everyone else was breathing. The mountain air was supposed to be good. Maybe I wasn't the most experienced or talented. But I could learn. Improve. Breathe.
Opening ceremonies unfolded in a glass-walled yoga studio (Yoga? This was so not me!). Sitting on cushions in a circle, we wrote statements of intent for attending the retreat. We took turns reading them aloud without preamble or apology. On my turn, I began crying. Maybe it was nerves, or the long cross-country flight. Maybe I was mourning the many years I wasn't writing.
Everyone took my tears in stride. Not a snarky look from anyone. Our leader smiled and in a soothing voice told us that writing from the heart evoked strong emotions and I wouldn't be the only one. She slid a box of tissues my way and went on to the next person, unruffled. That evening we gathered around the flagstone fireplace in the cozy main house. Enjoying wine and locally-grown, vegan appetizers, we shared more writing, discussed upcoming sessions and settled into our home for the next four days.
Following breakfast the next morning, we snuggled under quilts on bean bag chairs, rockers and a well-used sofa in the adjoining sunroom. We dug out our notebooks and followed the leader in a warm-up prompt. Each morning began the same. Then, a longer prompt, more sharing. No critiquing. No apologizing. Just exercising our writing muscles. Later, a longer, collaborative exercise with a partner. More practice. The results, and the women, were extraordinary.
Among us was a full-time author writing a memoir about her adoption, a Hollywood singer-songwriter, a surgeon practicing patient kindness, a funny psychologist writing science fiction, a woman supporting her brother and treating herself to this gift, a creative, courageous Montana realtor, a serene New York accountant, a recent college graduate contemplating an MFA, a dog-lover from the wild islands of Canada, and me.
Stories shared included futuristic scientists, violent episodes from the past, reunions with lost relatives, and lives enriched by furry friends. Some were fact. Some were fiction. All showed our imaginations, desires and fears. Our words and revelations were treated with reverence by the leader, and therefore, each other. It was creative therapy, a license to share our hearts and minds.
Occasionally, my urge to earn the proverbial gold star rose up and I resisted it. I wanted to learn from the wisdom and authenticity surrounding me. I aimed for honesty instead of angling for validation. Mostly, I succeeded. I was enriched by these unique women, not excluded.
Afternoons were free for naps (optional writing prompts provided in our bedrooms) or activities (yoga, hiking, horse therapy). Everyone participated in a private, one-on-one talk with the author receiving invaluable feedback on our writing. We reconvened for social hour before dinner and afterwards, some shared additional, outside writing around the fire.
During meals, the author encouraged questions about the business of writing, our surroundings or her writing routine. What's it like to get a call from the Oprah show? Have you seen any bears? How do you handle rejection? When can I call myself a writer? She welcomed our curiosity and shared first-hand knowledge.
On the last day, we hugged goodbye and I cried again. Heightened emotions post-retreat were the norm and she cautioned us not to make hasty decisions. As the green mountains and turquoise lakes disappeared from view, I settled in for the long flight home.
The author was right. I needed almost a month to let the lessons, stories, and people wash over and through me. My family sacrificed for this trip and they hoped it was worth it. I'd sipped from the souls of others and tasted tidbits of a life I'd been afraid to bite into. How could I explain that?
The retreat promised tools and insight into discovering my voice and it delivered. Secretly, I'd hoped for Elizabeth Gilbert's home phone number and a satin sash with "Real Writer" embroidered in purple. Still, the souvenir I treasure most is the courage to decide I'm a writer because I write.
No stamp of approval or membership card required. I'm a writer and I believe it. Finally.
—
Suzanne M. Brazil is a freelance writer and editor living in a recently empty nest in the suburbs of Chicago. Her work has been featured in Writer's Digest and many local publications. She is a frequent blog contributor and recently finished her first novel.
Follow her on twitter https://twitter.com/SuzanneBrazil or visit her facebook page: https://www.facebook.com/suzanne.m.brazil
Category: On Writing