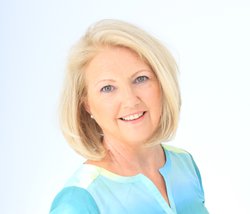 My readers are gold! I can't stress enough how I'm genuinely honoured that my readers have spent their hard-earned cash and their precious time with my novels. I would so dearly love to meet them and thank them individually, whether they were wowed or wish to convey more critical feedback.
I like to think my readers feel a warm glow when they've finished one of my books, and continue to think about and want to be with my characters. In fact, many of my readers like to let me know, and I love it when they write via email, Facebook or Twitter expressing how much they've loved a novel and how much they are looking forward to the next.
Some will write a review for other readers too which is great, however brief. I know some readers feel they have to write a detailed comment similar to a professional book blogger which isn't so. And neither does it matter if the review isn't a five star – what's important is that both our experiences improve in the future. In fact, it's great to listen to views from both sides Yes, sometimes comments can jar you, but I'm realistic enough to know that a book will not be everybody's cup of tea and even if a reader enjoys two or three, they may not enjoy your latest.
With so many books, films and tv dramas competing for individuals time and attention nowadays, I feel it's important for me to create a compelling and emotional story my readers would rather invest their time with. It isn't always easy, especially if there is a domestic crisis or distraction going on at home. It can play havoc with the focus a book needs. Like many novelists, I need to shut myself away to get back into the zone and write the best story I can.
Naturally I would love nothing more than every romance reader to adore all the stories I write and tell all their friends about them, but taste is a very individual thing. I too read books on recommendation from friends or family but I may not rave about them in the same way. This is why authors are forced to accept we can't weave magic every time with everyone. With the exception of The Riviera, which can be read as a stand-alone or as a follow-on from The Vineyard, all my novels are quite different stories and diverse themes, so even though they will all have that essential romance and happy-ever-after ending, the characters or subject matter may not appeal to all every time.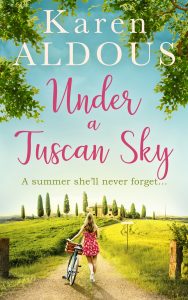 When browsing through online reviews, it is evident I am not alone. Readers can be very loyal and will love most books by their favourite author, but there are occasions when that same enchantment derived from one, doesn't happen in another, particularly for example if the reader's experience of a location differs to the characters. I believe there is little we writers can do when this happens or when a character's personality trait doesn't conform to the reader's perception.
My research is always thorough whether my character is on a personality spectrum or I need to delve into history or visit and submerge myself in a place – or food!!
Opinions, experience and views will always be diverse. And, I confess, as an avid reader, I've experienced this myself, so am mindful that we are all different and have a variety of expectations. All a novelist can do is strive to keep the characters and drama interesting whilst maintaining the emotional journey and page turning quality readers want, otherwise readers won't feel satisfied regardless.
And satisfying my readers is all I care about. I can't write for my readers, that would be foolish for all the reasons above. I write the story from my heart and care passionately about my characters.
Often a character will emerge when I'm at a location and I find myself talking to them and asking them questions. This is when their central conflict arrives and they tell me who and what is making them unhappy – the basis for my story. Too soon however, additional characters emerge within that world and then it can easily take off in different directions. It can distract from the master plan but can also make it more interesting. I do like to have the foundations of my story firmly in place before I begin the first draft and if I make a change due to the characters background or age, it can throw the whole book. Readers quickly pick up on intricacies of character behaviour particularly when it isn't consistent with their own perceptions, which is ok, others will identify with them.
I'm one of those people who love to meet people face to face and get to know them. It's that natural curiosity in people and places which drives my writing and so listening to a reader's reaction is better than no reaction and contributes to my learning and motivation to write a better book. That's exactly what I want for my readers and essentially why my readers are so important to me.
—
Karen Aldous enjoys village life on the edge of the north-downs in Kent with easy access to the buzz of London. Not only does she love the passive pleasures of reading and writing, she also craves the more active pursuits with her family and friends such as walking, cycling and skiing especially when they involve food and wine! Much of Karen's inspiration comes from her travels and meeting people, the UK, France, Greece, Switzerland, Italy, USA are some you will experience in her books, because wherever she goes, new characters emerge in 'Karen's World' screaming at her to tell their stories. She loves to write about strong independent women who can direct their own lives however much they struggle to control them! And, of course there's always a gorgeous hunk or two!
Follow her on Twitter https://twitter.com/KarenAldous_
Find out more about her on her website http://www.karenaldous.co.uk/
About UNDER A TUSCAN SKY
'A sumptuous story.' Rachel's Random Reads (top 500 Amazon reviewer)
Escape to Tuscany this summer with Karen Aldous's brilliantly uplifting read.
A summer she'll never forget…
When Olivia Montague's grandmother passes away, she decides it's finally time to make some changes in her own life. So she breaks up with her 'going nowhere' boyfriend and embarks on a journey to her Nonna's home in Tuscany.
Until now, Olivia has always believed that she's incapable of love, after being abandoned by her parents as a baby. But with each day spent at the gorgeous villa nestled in the rolling Italian hills, she feels her heart begin to flutter…
And when handsome antiques dealer Hugh St. James arrives on the scene, she realises things might be about to change forever!
Perfect for fans of Jules Wake, Erica James and Cathy Kelly.
Praise for Karen Aldous:
'A sumptuous story…what I love about fiction, being able to travel from my armchair!' Rachel's Random Reads (top 500 Amazon reviewer)
'An uplifting story of hope, self-discovery and love, set amid the stunning Italian vineyards.' Got Books, Babe?
'A perfect summer read…set in the beautiful Tuscan countryside.' Rosemary Smith (NetGalley reviewer)
'Stunning… perfect for reading while on your own Mediterranean break!' Pretty Purple Polkadots
'Gloriously escapist, wonderfully entertaining and absolutely impossible to put down! Sure to appeal to fans of Cathy Kelly and Erica James.' Bookish Jottings
'Fascinating, heartwarming, engaging, romantic and utterly compelling.' Sparkly Words
Category: Contemporary Women Writers, On Writing