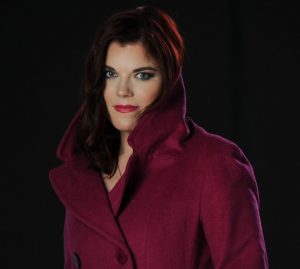 There's only one secret to success, and it's hardly a secret.
When opportunity knocks, answer the door.
You'd be surprised how many people don't. They turn up the TV while glancing warily through the window, sighing in relief as opportunity moves on to another house.
Here's why it's important not to do that. Every accomplishment, every good and shining thing that gives me joy, is the direct result of saying yes to an unexpected opportunity.
While I was working away on yet another manuscript, a writer friend told me about a contest. A publisher wanted novellas about childhood fears for a collection they were putting together. Did I have a novella about childhood fears? No. Could I write one? Yes. I did write it, and the result was my first published book. Through that publisher came more opportunities. I formed strong relationships with talented writers, editors, formatters, cover designers, and book reviewers. These people have enriched my life in a myriad of ways, and if they see anything that looks right for me, they pass it along. More chances to answer the door.
A year later, Harlequin held an international search for the next Gillian Flynn. Now, if you'd told me a few years ago I'd write for Harlequin, I would have laughed. I write dark fiction, not romance. But Gillian Flynn? There's a woman after my own heart. I love twisted psychological suspense, so I went for it. And before I knew it, I had a book contract with one of the best-known publishers in the world.
Yet another publisher worked with several writers I knew and admired, so—figuring I had nothing to lose—I asked the editor what he was looking for. "Sea monster stories," he said. Did I have a sea monster story? Nope. Had I ever written one before? Never, but you can bet I did, and Monsters in Our Wake was published this spring.
My entire freelance career came about when I was offered a gig writing news for the community section of the local paper. On the day she hired me, the editor said these fateful words:
"If you ever come across a story that would be right for the main paper, let me know."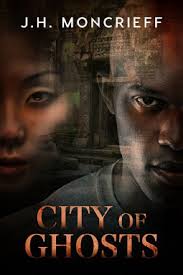 Hear the knocking? I did. Determined to blast that door wide open, I pitched the editor a story a week. Before long, my articles were on the international wire service. The Globe and Mail asked me to write for them. I had a steady contract position, working in the newsroom alongside the other reporters. Same pay, but a lot more freedom.
Best of all, you don't have to wait for someone else to knock. Why not create your own opportunities? From a simple email that took me a minute to write, I ended up spending a month in Africa covering safari tours, all expenses paid.
This go-for-it tendency has greatly impacted me personally as well. I met my spouse when he asked to be my Facebook friend, and we've been together for eight years now. I found the cat I adore when my vet offered to show me a litter of homeless kittens. My best friend once gave me a ride home from muay thai class, and we've been partners in crime ever since.
The timing is never perfect for anything, whether it's answering a publisher's call, writing a book, working abroad, or going back to school. If opportunity knocks, go for it. You'll only regret the times you didn't answer the door.
And keep your eyes and ears open for those little opportunities. You never know when one might pop up and change your life.
What opportunities have impacted your world the most? I'd love to hear about them.
—
J.H. Moncrieff writes psychological and supernatural suspense novels that let her readers safely explore the dark corners of the world. She won Harlequin's search for the next Gillian Flynn in 2016. Her first published novella, The Bear Who Wouldn't Leave, was featured in Samhain's Childhood Fears collection and stayed on its horror bestsellers list for over a year.
The first two novels of her new GhostWriters series, City of Ghosts and The Girl Who Talks to Ghosts, will be released on May 16, 2017.
When not writing, J.H. loves visiting the world's most haunted places, advocating for animal rights, and summoning her inner ninja in muay thai class.
To get free ebooks and a new spooky story each week, check out her Hidden Library.
Connect with J.H.: Website | Twitter | Facebook
Category: Contemporary Women Writers, How To and Tips