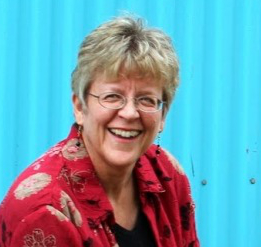 So you wrote the book, which is an amazing accomplishment. You published the book, which is another accomplishment. You also dug in and did your marketing homework and set up a great plan to connect with those readers, and began to get some good reviews, and began to get some sales.
Now comes the part you didn't really see coming. Because the book you've worked so hard on for so long is finally out.
And lots of people you know aren't reading it.
I mean, you can forgive the people who don't know you who aren't reading it. But those other people? Your family? Your friends? Your writing pals?
How can they not immediately leap to pay the pittance of $4 or $14 or $24 and come to your reading and buy your book and read it and think it's amazing and crow about it to all their friends?
This reality surprises many of us. The first time out we may think we've got 200 sales in the bag just from people we know.
Except that it's more like 50. And that's if you're popular and your mom buys extras.
My first book did very well for an indie debut, thanks to some dumb luck in landing a BookBub spot. It had over 50,000 free downloads and then continued to sell well for some time. I made a little money. I got some fans.
And yes, some of them were people I knew. My former next-door neighbor, who told me she'd hardly ever read any novels before, reported a sore neck from reading my first one on her computer because she couldn't walk away. When it came out in paper she eagerly bought two copies, one for her and one for her daughter. She did the same with the next one. And this year, right in the middle of us arguing bitterly on Facebook about the election — in a way that I felt was pretty apocalyptic — she stopped to ask when she could buy two signed copies of my next one.
That's a fan. And I truly can't complain. Plenty of people I know read my stuff.
But if your experience is anything like mine, often the people you most expected to eagerly read your book won't so much as pick it up. Or maybe they do pick it up, and never say a word about it. Maybe they tried and couldn't get into it. For all you know they may quietly despise it.
And you have to let that go.
Of course, most writers I know do not have a happy warrior mentality, ready to move on to the next conquest. No, we tend to brood a little first.
Here is some actual brooding from my own life:
I've spent the last two years writing this thing and he won't even take a few days to read it?
I bought her hardcover book I'm not even that interested in at her reading and she didn't even buy my paperback?
She and I have been talking about books for thirty years, but she won't say a word about mine?
I've been paying this person over $70 an hour for months and she just suggested she might borrow my $15 book from the library?
I'm your sister, damn it. I just took you out to lunch. Why can't you just show up for my reading and BUY A DAMNED BOOK?
No matter how well-adjusted you are, these things niggle.
But you have to let them go.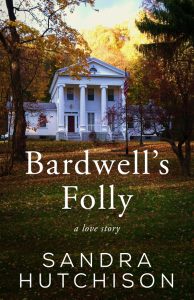 Because that's still your husband or your colleague or your best friend or a gifted service provider or your brother. That's still your fellow parishioner or your neighbor or your sister-in-law or your exercise buddy. That's who they were before you published the book, and hopefully that's who they'll be years after you publish the book.
I remember my other brother looking at the cover of my first novel and saying, "I don't read books like that." And he doesn't. It's women's fiction with a strong romantic thread. He reads snarky science fiction.
And be honest. How interested would you be in their book? Or his sports team or her decorated duck eggs or his BMW fetish or her aromatherapy blog? And if your oldest friend thinks Harry Potter is Satanic, why the heck would you expect her to appreciate your gay-rights-themed novel with the occasional bout of adultery and fornication in it?
Let your family be your family. Let your friends be your friends. This applies even to your writing friends. You need them and they need you. But it's entirely possible that what you write is your passion, not theirs. (Also, if you're like me, you could pick up writing friends' books to read for two years straight and still not get to the end of all of them – and meanwhile they've published more!)
Forget about strong-arming the people you know into becoming your readers. You have to go out and find your own readers.
And yes, of course we want any readers we can get. Feedback from a reader who "gets it" is intoxicating.
But that pleasure is fleeting. Readers aren't going to cook you dinner or come to your kid's birthday party or commiserate over a beer or visit you in the hospital. Readers don't take you dancing. Mostly they just want the next book.
So treasure your friends and family and buddies and neighbors, whether they pony up for your novel or not. You may need them to hold your hand someday. And many of them would leave a hole in your life if they left it – a hole much bigger than any book could ever fill.
—
Sandra Hutchison is the Florida-born author of Bardwell's Folly: A Love Story (released November 29) about the daughter of a famous white Southern novelist who gets herself into trouble with a racially-insensitive joke, which prompts a journey into her parents' secret past that might just lead her right back to where she started. Sandra is also the author of The Ribs and Thigh Bones of Desire and The Awful Mess: A Love Story. After years working in professional and educational publishing, she operates her own Sheer Hubris Press and also teaches writing at Hudson Valley Community College in upstate New York.
Find out more about Sandra on her website http://sheerhubris.com/
About Bardwell's Folly:
Sometimes the only way to find home is to leave it. Dori Bardwell's father was the white Southern author of THE novel about slavery, a man who settled his large family up north in a replica of a plantation house and never spoke of his past. A tragic accident pulled Dori from college to care for her only remaining brother, but now the money is running out, her ex-boyfriend appears intent on revenge, a media baron has designs on her father's last, unfinished manuscript, and her own thoughtless blackface joke is about to go viral and turn her life upside down.
With a new, media-savvy African American friend, Dori embarks on a voyage into her family's secret history that might just lead her right back to where she started.
If you like humorous, heartfelt book club fiction with a strong romantic thread, a love of literature, and a sharp eye for race and class in America, you'll love BARDWELL'S FOLLY.
Category: Contemporary Women Writers, How To and Tips