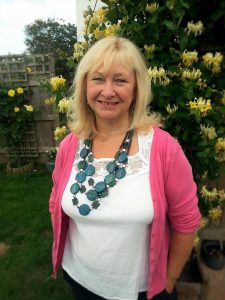 I first joined Facebook in I think, 2007, so ten years ago! I can hardly believe it's been so long. Twitter was a little later, around 2010. At the time, social media was all very new to me and I couldn't really see the point of it, but now it has become an essential part of my life.
Why? Okay, for a number of reasons…
In the early days, Twitter in particular was a place for friends to gather for a chat about X Factor and the like while we were watching it on TV, what we were having for dinner, what we'd been up to and general larking about. Well, the writer friends in my circle used it for that mostly, anyway. We also used to occasionally promote our books and/or discuss our writing. This still happens, but the shift in attention has moved from socialising to more promotion. On the one hand this is a good thing, writers need exposure after all, but I do feel a little sad that the larking about days are largely gone.
Having said that, I have made invaluable contacts in the writing world, and fast friendships too. All writers have days when they feel that their latest manuscript is a pile of poop and need a good old moan to fellow writers about it. We also share news about agents, publishers and writing competitions.
In the beginning I couldn't see why other writers would share my tweets and news like that, as it didn't benefit them. Those were the days before I discovered what a generous, wonderful and supportive bunch of people writers were. Generally speaking of course. We aren't perfect! Writing is a solitary job and it's great to know that I can pop onto social media for a few minutes to chat about writing or other stuff. Did I say a few minutes? Hmm….I have been known to spend longer.
Facebook too is a great place to share your book news and discuss ideas. I must admit I do spend more time chatting on Facebook now than Twitter. I am a member of various writing groups and groups who share the same publisher. We can have a jolly good discussion about our problems, or just give advice to those who need it on any number of writing issues.
Being introduced to friends of friends is always nice and can help to expand your readership also. Facebook is a great place for this and the same with Twitter. I love making contact with new people, sometimes from abroad. It's wonderful to know that my words are being read in somewhere as far away as Australia for example!
I'm also in a few groups who share each other's tweets every day. We copy our tweet to the group and then share in return. This helps reach a wider audience with your book link or news that you have. For example, you might want to share your latest cover in a cover reveal, a good review, or announce a new publishing deal etc.
So that's why writers need social media. There is a down side of course. If you aren't disciplined, being on Twitter and Facebook can eat into your writing time. As I hinted earlier, it is so easy to pop in for a few minutes and then find that the minutes have turned into an hour or more…that has never happened to me though. Never more than one hour a day, nope, that would be really silly…*crosses fingers behind back*
I find that the positives outweigh the negatives though and you can do things to maximise writing time and cut down on tweeting time. I have recently discovered Buffer – a site that lets you schedule a number of tweets per day so you don't get bogged down in it all too much.
In the end you must be the master of social media, not the other way around. It's a useful marketing tool as well as being a place where you can meet up with writer friends old and new. Often I hear people refer to fellow writers online as 'virtual friends' because they have never met face-to-face. I disagree with that description. Face-to-face or not, I count many of those with whom I'm in close contact as real friends, and I certainly wouldn't have met them if I'd never joined Twitter and Facebook.
—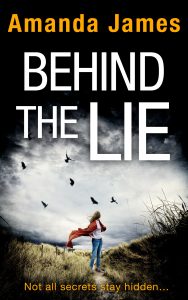 About Behind The Lie
Who can you trust, when you can't trust yourself?
Holly West has turned her life around. She's found a successful and loving husband in Simon and is expecting twins. She is definitely a woman who has taken back control of her future.
Until she gives birth, only for one twin to survive. Holly can't let it go.
Holly's world is in a tailspin and suddenly she can't trust herself or anyone else. No one believes her, not her husband or her best friend. Because she thinks she knows the truth…her son is still alive and she won't stop until she finds him.
—
Amanda James has written since she was a child, but never imagined that her words would be published. Then in 2010, after many twists and turns, the dream of becoming a writer came true.
Amanda has written many short stories and has five novels currently published. Her time travelling debut – A Stitch in Time was published in April of 2013 and has met with great success.
Amanda lives in Cornwall and is inspired every day by the beautiful coastline near her home. Three of her novels are set there, Somewhere Beyond the Sea, Summer in Tintagel and Behind the Lie – April 2017 pub – HQUK ( HarperCollins)
Amanda can usually be found playing on the beach with her family, or walking the cliff paths planning her next book.
Follow her on Twitter @akjames61
Like her on Facebook https://www.facebook.com/MandyJamesAuthorPage/
Fine out more about her on her Website http://mandykjameswrites.blogspot.com
Category: On Writing