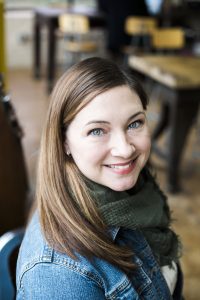 We all remember what it feels like to be a teenager, right? A tumultuous time filled with angst and first love and new friends and burgeoning independence. Whether we had positive or negative experiences in our high school years, they tend to stick with us. I speak for myself when I say that I remember high school fondly and that time period definitely influences my decision to write for young adults.
That said, it is so easy to trip up as an adult writing for teens. Some of the very first comments I get in new drafts from my critique partners is "the voice is too old," or "teens probably wouldn't say this." And just as often, the first comments I make when critiquing the work of others are about the voice or word choice not being authentic.
So what are the biggest pitfalls, you ask? I polled my fellow 2017 debuts for their ideas and here are some ideas of common mistakes adult writers of Young Adult Lit make:
Not reading YA. This is probably the biggest error, in my opinion. You need to know what's out there in the age group you're writing for. How else will you know what styles of writing teens are enjoying? How else will you know what themes or topics they're reading about? Staying current in your market is key.
Adding in references from your childhood .It's a big red flag when I read a brand new YA book where a couple is bonding over their love for U2 or Nightmare on Elm Street movies. Sure, some pop culture references are classic and timeless, popular with all generations, but many are not.  (Side note – I am 100% guilty of this. Sometimes I'm a little too self-indulgent but I'm trying to be better.  We all have work to do).
Too many curse words. Yes, teens use them, but how varies from group to group. Do your research to make sure that your specific character is accurate in how they would talk. Not all teens drop F-bombs every other word.
Unrealistic text messages. Teens don't use l33t in texting. Plus, it makes reading texts on the page confusing.
Using stereotypes for gender, for ethnicities and races, for ages and stages. Be very careful to avoid these. These can show up in the way your characters speak or dress, the activities they like, the shows they watch, the music they listen to, their professions, their socio-economic status, etc.
Incorrect slang. Slang can be regional, generational, or perhaps specific to a certain community.  Make sure the terms you're choosing aren't the ones you used as a teen. Confirm with actual teens that what you're writing is something they would say. Or, avoid it altogether.
Incorrect timelines in an average school year. The college application process deadlines, for example, are pretty standard. Most sport seasons are standard. Popular activities often have recognizable processes and timelines. It raises a red flag when someone is playing on a school basketball team in April, for example.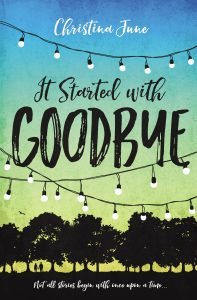 Ultimately, adult writers need to remember that their teen experience isn't quite the same as that of current teens. We need to look for a balance between universal emotions and current details. So, what can you do to help? My comrades and I offer the following suggestions:
Hang around teens. Don't know any? You can volunteer at the library or local recreation center. Mentor a teen through community organizations. Ask your nearest high school for suggestions.
Parents, pay attention to your own kids and their friends. Don't be afraid to ask them questions.  I've found most of them are very forthcoming with their interests when they know you're writing a book. Sometimes they can be more brutal than adults because they want you to get it right.
Look at media geared toward teens. Look into Freeform, the Disney Channel, Nickelodeon, the CW, Netflix, Hulu, etc. to find programming for teens, starring actual teens. Check out magazines—Teen Vogue comes to mind—websites, YouTubers, and podcasts. Ask the teens in your life for more suggestions.
Read YA. Don't just assume you're writing a teen voice if your protagonist is between 13 and 18.  Visit the library and talk to a youth services or teen librarian. Talk to a high school librarian. Look on Goodreads and Amazon and B&N to find what books are classified as YA. Read in the genre you want to write.
Hang out on tumblr and snapchat. Ask the teens in your life what social media and apps they like.
Trust your critique partners. Finding valuable readers to test drive your manuscripts and confirm that you've got an authentic teen voice is so important. These people are worth their weight in gold!
Writing a teen voice as someone a few decades removed from high school can be a challenge. But, it can be so rewarding, especially when you get it right. Some of my favorite reviews are the ones where readers say they relate to my main character and find her experience one they connect to. I love writing young adults because I think this is a period in your life so full of possibility and promise. There is magic in helping a character figure out who or what they're meant to be.
—
Christina June is a debut author of "It Started with Goodbye" (Blink), who writes young adult contemporary fiction when she's not writing college recommendation letters during her day job as a high school counselor.  She lives just outside Washington DC with her husband and the world's most rambunctious four-year-old. Visit www.christinajune.com to learn more about Christina.
About IT STARTED WITH GOODBYE
Sixteen-year-old Tatum Elsea is bracing for the worst summer of her life. After being falsely accused of a crime, she's stuck under stepmother-imposed house arrest and her BFF's gone ghost. Tatum fills her newfound free time with community service by day and working at her covert graphic design business at night, which includes trading emails with a cute cello-playing client.
If Tatum is reading his emails right, her virtual Prince Charming is funny, smart, and talented—and he seems to think the same about her. Too bad he's spending his summer across the ocean in Ireland…not that Tatum would be allowed to go on a date anyway. But over the course of the summer, Tatum will learn that sometimes going after what you want means breaking all the rules.
And when Tatum discovers she's not the only one in the house keeping secrets, she finds she has the chance to make amends with her family and friends. Equipped with a new perspective, and assisted by her feisty step-abuela-slash-fairy-godmother, Tatum is ready to start fresh and maybe even get her happy ending along the way.
It Started with Goodbye is available in softcover for $12.99 at stores nationwide and online on May 9, 2017.
Category: How To and Tips