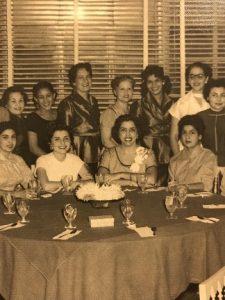 When I first came up with the idea for Next Year in Havana, a dual timeline novel set against the backdrop of the Cuban Revolution and the modern country that emerged in its wake, inspiration came from a family story of a night before my father and grandparents left Cuba in 1967. That evening, family members came to my grandparents' house in Havana in the dead of night and buried a box in the backyard of their home.
When my family left Cuba, they couldn't take valuables with them, couldn't bring their wedding rings, family photos, or important documents. Instead, they hid those items in the walls of their home and buried them in their backyard, waiting for the day they could return home. At the time, their exodus seemed temporary; no one imagined exile would be so permanent.
I heard this story for the first time in the summer of 2016. The amount of hope that must have precipitated such an action, as well as the fear and uncertainty, gripped me. I couldn't get the question out of my head:
If you were forced to leave your home, and you had a box in which to place your most prized possessions, what would you choose to save for the day you would return?
From that question, Next Year in Havana was born. It's the story of a Cuban socialite who falls in love with a passionate revolutionary during the Cuban Revolution, and her Cuban-American granddaughter who later travels to Cuba to honor her grandmother's final wishes and spread her ashes over the land from which she was exiled, uncovering dangerous family secrets while falling in love with a man with secrets of his own. It's a love story, family saga, and a depiction of the political struggles of contemporary and revolutionary Cuba told from the perspective of two strong women bound by a powerful legacy.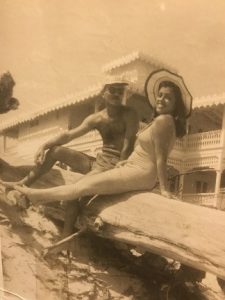 From the start, Next Year in Havana was different from any book I'd ever written. It was the first time I'd worked with two heroines, living in two distinct time periods, growing up in two different countries. My two heroines—Elisa, living in Cuba in 1958, and Marisol, her granddaughter, visiting Cuba for the first time in the present day—were bound by a legacy of family, love, and patriotism, their lives influenced by the weight of exile.
The two narratives gave me the opportunity to explore the Cuban Revolution and to learn more about my own Cuban identity. Marisol's character often served as a foil for my journey researching modern Cuba as well as my family's past. In writing her grandmother, Elisa, I was able to travel back in time as I explored the country I knew best from my grandparents' stories of their time in Cuba during the revolution. In Elisa's storyline, I felt as though I was bringing my own grandmother back to life, walking the Havana streets she loved so faithfully.
Marisol and Elisa's relationship reminded me so much of my relationship with my grandmother, and I loved the idea of telling both of their stories. Once I began, I was amazed by the parallels that emerged between their lives, providing a connection between them that endured after Elisa's death. The more I worked on the novel, the more the two timelines intertwined, surprising me with how many similarities emerged between Elisa and Marisol, from the dangers they faced, the men who stole their hearts, and their loyalty to family and country. What I enjoyed most about writing their two stories in such a manner was how clear it became how much the past informs the present, and I loved seeing how much Marisol's identity was shaped by the family history and traditions that were passed on to her by her grandmother.
The two timelines also gave me the opportunity to compare and contrast my grandparents' Cuba, the version that existed in 1958 and 1959, and modern Cuba, a country once again on the precipice of change. In both storylines, the past and the present, Cuba's struggles came to light, underscoring the challenges faced by the Cuban people as well as the immense courage and strength of my countrymen. And yet, underneath the struggles and the tense political reality, hope emerged, a call for change that was never fully realized in the Cuba of my grandparents' time.
Next Year in Havana is influenced by the intersection of past and present, understanding where we came from and how it has shaped our identity. It is a love letter to Cuba, but also one to family, and a homage to the sacrifices that were made along the way by the people who came before us. Crafting the story with the dual timelines allowed me to look to the past in order to better understand Cuba's future, and to cast hopeful eyes to the possibilities of what could be, my grandparents' dreams of change becoming my own legacy.
—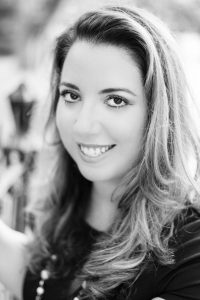 Originally from Florida, Chanel Cleeton grew up on stories of her family's exodus from Cuba following the events of the Cuban Revolution. Her passion for politics and history continued during her years spent studying in England where she earned a bachelor's degree in International Relations from Richmond, The American International University in London and a master's degree in Global Politics from the London School of Economics & Political Science. Chanel also received her Juris Doctor from the University of South Carolina School of Law. She loves to travel and has lived in the Caribbean, Europe, and Asia.
About NEXT YEAR IN HAVANA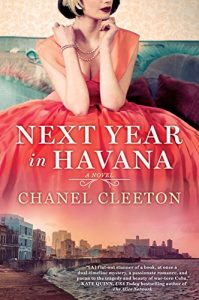 After the death of her beloved grandmother, a Cuban-American woman travels to Havana, where she discovers the roots of her identity–and unearths a family secret hidden since the revolution…
Havana, 1958. The daughter of a sugar baron, nineteen-year-old Elisa Perez is part of Cuba's high society, where she is largely sheltered from the country's growing political unrest–until she embarks on a clandestine affair with a passionate revolutionary…
Miami, 2017. Freelance writer Marisol Ferrera grew up hearing romantic stories of Cuba from her late grandmother Elisa, who was forced to flee with her family during the revolution. Elisa's last wish was for Marisol to scatter her ashes in the country of her birth.
Arriving in Havana, Marisol comes face-to-face with the contrast of Cuba's tropical, timeless beauty and its perilous political climate. When more family history comes to light and Marisol finds herself attracted to a man with secrets of his own, she'll need the lessons of her grandmother's past to help her understand the true meaning of courage.
Category: Contemporary Women Writers, On Writing