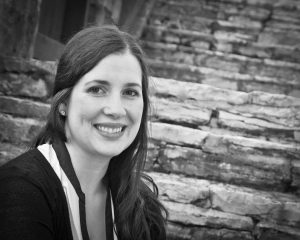 Any writer, and I assume many non-writers as well, have heard the sage advice, "Write every day."
At many times in my life, I have both agreed with the advice, and then, ultimately, admonished myself for not following it. Surely I couldn't call myself a writer because I didn't follow that advice.
At my best, I wrote every day during my oldest child's nap time. I generally could get between 500-1,000 words. This was when I was writing Ditch Flowers, and I kept at this schedule for quite some time. At my worst, generally times when I was going through personal struggles, or feeling uninspired, I went days, weeks, months without writing anything more than a grocery list. I never felt good about this, but I let it happen. Or let it not happen.
But now I feel confident in calling myself a writer. Being published in multiple areas has helped me gain confidence, sure. I also think I've accepted I am at a time in my life, when writing, as much as I love it, has to take a backseat to other priorities. Because I often find it difficult to get on the computer, or even gather quiet space and time enough to write in a notebook, I've found a new way to write that works for me. Writing in my brain, that is.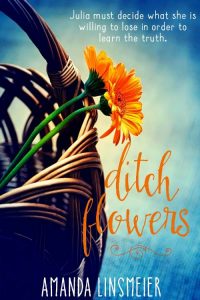 So, what exactly do I mean? A few months ago I made a list of story ideas based on the idea of "write the book you want to read" (another bit of fabulous advice). The top idea on my list became my current work-in-progress. I had only the roughest idea of a plot, but I could see the beginnings of something good. I wrote when I could, and the scenes poured out of me. I was so excited about the project, and then, life got in the way, as it sometimes tends to do.
And I found scenes building up in my head even when I couldn't write them down. I "wrote" these scenes, made vivid character descriptions, and came up with plot points while I was doing other things- cleaning my house, folding laundry, driving, at work, right before falling asleep. And finally when I could get to write them down, either long-hand or on the computer, I would have 2, 3, 4, 5 scenes to get down. My time actually writing was much more productive because I already had the scenes down. I suppose this is in a way, a type of outlining.
You see, I've always been rather fond of my nature as a free spirit. I've been proud to be a pantser, though the discipline of outlining is seductive in its own way.  But for me, "writing in my head" is a way to get a basic idea of what I want to write, and then when I can actually physically get it down, I know what I want, and need, to write. I get to outline without the structure which works for me. Now, I don't count this imaginative creativity actual writing time, but it's creating, nonetheless. It's building the story I want to build.
Next time you're doing a mindless activity, try to get some scene building done in your mind. Try to solve your characters' problems- or give them more. Try to use that time to be productive creatively. You might find that it works for you, or it doesn't. But when it does, brilliant ideas can and do happen. You just might need to fold a few baskets of laundry first.
—
Amanda Linsmeier's work has appeared on Brain, Child Magazine, WOW! Women on Writing, and Portage Magazine. She works part-time at her local library and brings home more books than she has time to read. Amanda lives in the countryside with her husband and children, two dogs, and half-wild cat. Ditch Flowers is her first novel.
Visit her at her Website, Twitter, Facebook, or Pinterest.
Category: Contemporary Women Writers, On Writing