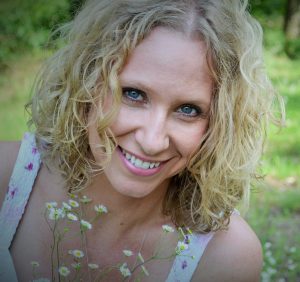 I can't tell you how often I am asked if I am self-published, and even though it's a fair question I admit I am a bit sensitive to the assumption that I couldn't have gotten my book published the old-fashioned way. This is because I worked pretty hard to be traditionally published and while I might self-publish someday, I'm glad I went through the traditional publishing journey. You might be wondering, why does it matter? After all, the industry has become more accepting of self-published books, right?
It's true that there are more opportunities for aspiring authors than ever before and self-publishing has lost much of its stigma due to quality self-publishing, but many authors have still chosen to try the old-fashioned way first. What many of us have found is that traditional publication is still worth pursuing, so before you rush off to add your book to one of the millions in the self-publishing ocean consider these 5 points:
Vetting is important. Having a traditional novel proves your book has been vetted by the industry and that your writing has been found worthy. When it comes to bookstores carrying your books, being traditionally published is still the best proof that your book is professional, well-edited, and has a great story that readers will want to read. You can be vetted in other ways if you are self-published, but it isn't easy. Having a traditional publisher is still the best route if you want a wider readership.
The traditional submission process makes your novel better. Sure, you are going to get rejected. I've been rejected my fair share, and so have J.K. Rowling and John Grisham, but if I had to go through all of that rejection again, I would do it. The great thing about the traditional submission process is that every time you are rejected, you have to revisit your manuscript and make it better before sending it out again. Revision is a great teacher, and I've learned a ton from editors who have rejected my work. If you still decide to go the self-publication route someday, you will be glad that your manuscript was read, critiqued, and rejected by editors who knew what they were doing.
 Being traditionally published is a VIP Pass. If you manage to get traditionally published, it will be good for the rest of your career. Even if you self-publish or go with a small publisher later, as I have, you'll be able to say that you were previously published by a large traditional publisher. This isn't just for bragging rights, but so that new doors and opportunities to reach your readers will open up to you. For example, when I first queried one of the small publishers I am now with, I noticed that all of their existing authors were previously with larger legacy publishers. Well, good news. So was I. I am sure it helped my submission on some level when I was able to say I was previously published by Random House.
 Indie doesn't always mean self-published. Some authors think that Indies are all self-publishing machines, but this is not true. Indie can also mean that a publisher is simply independent of the big houses. They are not owned or subsidized by the legacy houses and are operated and owned independently. Think of your favorite independently owned restaurant that isn't a chain. So, while indie can definitely mean self-published, it's not always the case. You can submit your books to many small houses that still acquire books the old-fashioned way, by requiring submissions, and paying for publication of your book if it is accepted. Just like a big publisher, only without the frills.
Finally, you COULD Get Published. If you have been submitting for years and you know for a fact that your writing is worthy of publication, then you know you are worthy of publishing it yourself. Go for it, but make sure you aren't throwing in the towel too soon. If you don't try, you will never know. I am a firm believer that ever serious writer should go the traditional publishing route first. How long you pursue it is your call, but definitely try it. It's like running a marathon. If you are prepared and in shape, you might be in the front of the pack, but even if you don't win, finishing is nothing to be ashamed of. It's the same with pursuing traditional publication. You won't be sorry you tried.
—
Tina Ann Forkner is a substitute teacher and award-winning author of four novels, including her newest release The Real Thing. Her novel, Waking Up Joy, is a recipient of the Virginia Romance Writers HOLT Medallion Award of Merit for Romantic Elements. Tina is also a proud member of Tall Poppy Writers and American Fiction Writers Association. Learn More: www.tinaannforkner.com
Category: How To and Tips