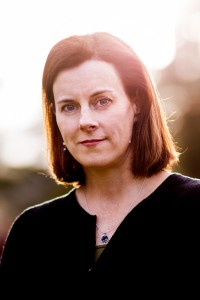 Maybe all professions like to scare young hopefuls — to weed the flock, so to speak — and the publishing industry, notorious for its gloom and doom predictions, is no exception.
As a graduate student in a Creative Writing department, I heard all sorts of stories from teachers and other students that made it seem as though writing—or more specifically, publishing what you write—was just as difficult as becoming an international rock star. And the editors and agents and pundits I met after finishing my program usually sang the same song.
But like the music industry, the publishing world is changing. The digital age has opened new avenues for writers, with e-book editions now selling nearly as much as paperbacks, according to recent Publisher's Weekly reports.
I've had experience both with traditional publishing (my mystery, 12 Bliss Street, was published by St. Martin's Minotaur), and self-publishing (my latest novel, Thieving Forest), and I've thought a lot about what I was warned about and what turned out not to be true.
Myth 1: People aren't reading as much anymore, or so publishers claimed—rationalizing why they could not take on more titles. But the last time I was in an airport waiting for a plane I looked around and saw that everyone was reading. Many of them were reading on a handheld device or a smart phone, but so what?
It turns out that studies from Pew Research Center and Gallup surveys confirm what I witnessed: Americans are reading over 25% more now than they were in 1957. In 2014, overall book sales were up by about 4% (according to Publisher's Weekly), and millennials were reading more books than those over age 30 (Pew Research Center). And yes, my quick airport finding was also confirmed: Pew Research Center found that e-book readers tended to read more often than those who only read print material.
Myth 2: You'll never get published if you write about [insert topic here]. When I was first starting out as a writer, the two biggest no-no's were writing novellas and writing about the Vietnam War. As luck would have it, one day I met a writer who was writing three novellas about the Vietnam War. Her book, Collateral Damage, was picked up by a small press in New York and won a coveted Independent Publisher's award. This taught me a valuable lesson: write what you are passionate about and ignore the nay-sayers. Who would have predicted ten years ago that stories about vampires would be so popular?
Myth 3: Getting an agent is the hardest part. Well, let's face it: everything is hard when it comes to writing! Writing all the way to the end is hard, and finding an agent is hard, and finding a publisher is hard, and marketing your book is hard … but if you love books and writing the way I do, you just put on your blinders and try anyway. So many writers, myself included, have approached the publishing business as though we're supplicants. But the truth is, agents need us. Publishers need us. This is how they make a living — by selling the product we've created. So don't sell yourself short!
Myth 4: Traditional publishers will do the promotional work for you. By this time, practically everyone knows this is not true. When I asked my editor at St. Martin's what the marketing budget was for my book, she said, laughingly, "Zero dollars and zero cents." She wasn't kidding! No matter if you're self-published or traditionally published, you have to go out and hustle at least a little bit if you want your book to rise above the noise.
The good news is, there are lots of ways to do this now, and you don't have to do every one of them. Ignore twitter and concentrate on blog tours, if you want. Or sponsor giveaways. Give readings. There are so many more ways of spreading the news about your book than there was even five years ago. That's good for us writers.
Myth 5: Bookstores won't carry your print book if you self-publish. It's definitely true that bookstores tend to buy directly from Big-Five publishers, and to buy mostly Big-Five books. But lots of neighborhood bookstores have a "local" table or shelf where they display community authors. Some of them even like to sponsor readings by local authors (my local bookstore did). So be bold and ask. The times are changing.
I'm excited to be part of this new "wild west of publishing," as a friend of mine puts it. Writers have more opportunities and more options for publishing their work than ever before. Of course, the hardest thing of all is still writing a good book. But that's where the joy is, too.
—
Martha Conway is the author of Sugarland: A Jazz Age Mystery [Noontime Books], available via Amazon . Conway's first novel was nominated for an Edgar Award, and her second novel, Thieving Forest, won the 2014 North American Book Award for Best Historical Fiction.
Her short fiction has been published in The Iowa Review, The Carolina Quarterly Review, The Quarterly, The Massachusetts Review, Folio, and other journals. She teaches creative writing for Stanford University's Continuing Studies Program and UC Berkeley Extension, and is a recipient of a California Arts Council Fellowship for Creative Writing. Born in Cleveland, Ohio, she is one of seven sisters. She currently lives in San Francisco.
Find out more about her on her website: http://marthaconway.com/
Follow her on twitter @marthamconway
Category: Contemporary Women Writers, On Publishing, On Writing