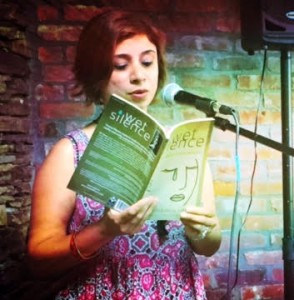 Wet Silence was a book I wrote before I lost my mother or did a yoga teacher training. Wet Silence was a book I wrote at a time when I would show up to yoga classes during times when I needed clarity with my writing, career, or life in general.
But, my world shook and changed after my Mom suddenly passed away in the summer of 2014. I turned to yoga to find centeredness. I turned to yoga because that's what my heart needed. At the time, little did I know that yoga would change my writing forever.
Wet Silence wasn't an easy book to write. In it, I try to give a voice to women's issues—Hindu widows in India from urban, professional, educated, well-to-do families—from an unexplored angle.
In Wet Silence, I make a humble attempt to represent true stories of widowhood & patriarchy and raise a topic that's considered taboo (lack of sensuality and companionship in Hindu widows' lives…the list is endless).
When the time came to work on the edits from the editor, I was convinced that I would relive all the darkness and stories that had moved me. Every poem was personal because it gave voice to some woman's experience. I knew that all the confessions in my ears and stories in my memory would come alive again and shake me out of my comfort zone. It had happened in the past when I was working on my last poetry collection No Ocean Here (Modern History Press 2013).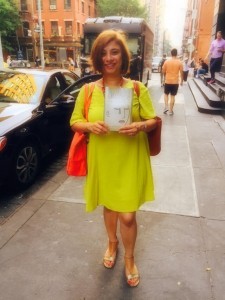 But none of the above happened. No storms. No tears. No drama. No trauma. No wine-bingeing. No tea stains on my teeth. No empty Ben & Jerry's or Haagen-Dazs containers. When my editor sent me her edits, I printed out the document, made a cup of tea, and read through each word. I freaked out about not freaking out…so did my friends!
That's when I realized that yoga had changed my relationship with words. Around this time, I got another book contract for a hybrid collection of poems and prose about my mother (tentatively titled, "Sari and Single Malt").
Yoga is rooted in the notion of developing a positive personality. In Wet Silence, I tell the stories that need to be told. I wrote the book because I needed to write it, but I wasn't attached to the outcome of the result because it wasn't under my control.
So much of the artistic tantrums come from a place of insecurity and fear because we are so concerned about what others will think. But the moment you accept that you have no control over other people's reactions, you start to see the bigger picture.
I was clear in my head and heart: The editor could only make the book better. And whatever changes I didn't agree with, I could logically present my case. And that's exactly what happened.
Another thing: because yoga teaches to focus on your own happiness and well being too, as I edited the book, I didn't victimize myself by becoming those stories. Because I was in an emotionally stable place, there was no room for my biases to creep in. With no biases, the quality of the book only became better. Wet Silence was ranked #1 on Amazon under Asian American poetry.
—
Sweta Srivastava Vikram is an Amazon bestselling author, Pushcart Prize nominated poet, award-winning writer, educator, columnist who has authored seven chapbooks of poetry, a novel, a nonfiction book, and a book-length collection of poetry. She lives in New York City with her husband. Follow her on Twitter: @swetavikram and facebook  http://www.facebook.com/Words.By.Sweta
Buy Wet Silence HERE
Find out more about Sweta on her website www.swetavikram.com
Category: Asian Women Writers, On Writing