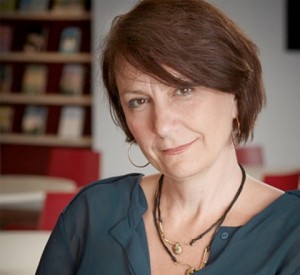 My heart is in my mouth.
Nearly two years ago I went to an event where new authors read from their work in progress. One in particular stood out, and I set my heart on representing her. Her writing showed steel, and wit, and cool and I fell in love with it. Nervously I pressed my business card into her hand, and followed up with an email the following day.
A few days later she got back in touch. TEN agents had contacted her, and everyone wanted to meet her. I took her out to afternoon tea. What were the others doing? Who had offered her what? How flashy were other people's offices? How impressive their teams? Would she think I was great – or an alcoholic – if I tried to win her over with several glasses of prosecco? Does prosecco even go with scones?
But oh, her writing! It was intense and sensuous, her story was dark and alluring. Talking to her, I knew she didn't just have one story in her, but hundreds. Desperation is of course repulsive, so I tried to take things in my stride. I'm sure she saw straight through me.
She put me through the wringer. I said she could speak to my existing clients to get references, and she only went and emailed them all with a flipping questionnaire. But reader, she chose me. We agreed to work together.
That was quite a while ago. She'd only written a few chapters, and a novel takes time. She showed me how she was getting on. I was encouraging, sometimes had notes for her. Nothing's ever right at first draft stage, but we could see what was working, and what needed refining.  We'd meet up every couple of months, getting to know each other, getting to the heart of what it was that her novel was. Slowly but surely it was emerging and my conviction that this was something really very special grew and grew.
In July I read a draft that knocked my socks off, and we agreed that there was no more tinkering to be done. But it was July. A terrible time to send out a debut novel. Everyone's on holiday, nobody can get enough people on board to support an acquisition – we'd have to wait. But there were things I could do: I could show this draft to my co-agent in the US, I could ask my foreign rights manager to read it. I needed to know what potential the book had internationally. And – oh sod it – yes, I could ask for a last few tweaks while I went on holiday.
And I asked the author to write me a biog to put on my website, and to get a photo that was a bit better than the kitchen selfies she first tried to land me with.
Came back from holiday, started to think about my favourite editors. The author needs someone who can steer her through not just this book but subsequent ones. Who would best build her 'author brand' as it's known in the trade?
Talking to my American co-agent, we agreed that submitting on both sides of the Atlantic at the same time was most likely to make people sit up and pay attention. And Monday was Labour Day, a public holiday in the US. Tuesday would be everyone's first day back. But Wednesday… yes Wednesday would be just the right day to make the calls, and send the manuscript out.
That's tomorrow. I've written a letter to all the editors I want to consider the book. I've told them what a talent I'm sending their way (as if they needed telling – the proof is right there, in the attached manuscript). I've also included an outline for Book 2, to show how carefully the author's thought about her career.
I've got the emails ready.
My heart is in my mouth.
* * * *
Five days later. A few editors have written back saying how much they're loving the book. I've heard from the US and people are into it there too, and the scouts are telling me that a lot of people are talking about it… but still no firm offers.
I won't lie – I feel a bit sick. Can't imagine how my poor author is faring.
* * * *
Well well well. What a fortnight. Lots of people passionately admired this book, on both sides of the Atlantic, and we ended up going to meet several editors and their teams over two busy days. This is such a passion-led industry, and it is fair to say that these editors were passionate. They had read the book so closely, knew the characters so well, they had suggestions for little improvements here and there. They showed such clarity and professionalism in their (very differing) visions for how to get this book out to the widest possible readership. And then my author had to do the same thing all over again, talking to editors in America on the phone, fitting round the time difference by calling last thing at night.
Knackered but excited, we waited for the second round of offers.
And then the next.
And finally the auction closed.
***
The winning bid came from a wonderful editor whose thoughts on the book, the characters and how to position it chimed exactly with the author's. It felt exactly right. And this editor had previously worked with the brilliant editor who won the US auction, and they liked each other. So that felt exactly right too.
At last, we could celebrate and relax.
Except that while all this was going on I had read an AMAZING new book from my 'slushpile' and I had set my heart on representing the author. I met her last week.
My heart is in my mouth…
LITTLE DEATHS by Emma Flint will be published by Picador in the UK, and Hachette Books in the US in early Spring, 2017. It's really, really good.
—
Jo Unwin
 became a literary agent in 2008, leaving behind a successful career as an actress, screenwriter and film scout. Jo was in a shortlist of three for the Bookseller Industry Awards Literary Agent of the Year in 2010, and was picked out as one of the Bookseller's Rising Stars in 2011. In 2013 she set up her own agency JULA, based at and working in close association with Rogers, Coleridge and White.  Jo represents authors of literary fiction, commercial women's fiction, Young Adult and children's books (though not picture books) as well as narrative non-fiction and comic journalism. Follow her on Twitter 
@jounwin
.
Category: Agents, Contemporary Women Writers, On Publishing, On Writing