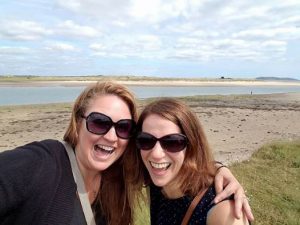 Writing is a solitary and very personal process. Alone at our writing desks, we struggle with word count and plot, accompanied only by our self-doubt and bull-headed determination. No wonder the prospect of sharing some of that isolation with another writer is so appealing, and yet collaboration is a relatively rare, and slightly mythical form. How do individual writers, with unique styles and voices, come together to produce a seamless novel?
Are the challenges worth the rewards, and what – if anything – can we learn from working so intimately with another writer? In co-writing their epistolary novel LAST CHRISTMAS IN PARIS, Hazel Gaynor and Heather Webb met the challenge of collaborating across continents and time-zones head on, and can't wait to do it again! Here, they share their experience and advice for anyone keen to explore the world of co-writing.
Perhaps the biggest challenge when collaborating is to choose your co-writers carefully. Writers you admire, writers you have great fun with, writers who are your friends are not necessarily going to make the best writing partners. Think about whether your writing style and genres complement each other and whether your lifestyles complement each other. You have to be able to trust in your co-authors one hundred percent.
Once you are confident with your writing partners, you need to agree on a clear vision for the book. Get this right at the start and you will avoid a lot of stress and tension down the road. Understanding how you are going to structure the book to suit your personal writing styles, is also essential. Will you each write in a first person narrative for separate characters or chapters, or will you both write a straight narrative, developing the characters throughout the novel together? Clarity and agreement between all co-authors is essential.
Apart from writing the book, there will also be important decisions to make on the title, the cover, the blurb, the descriptive copy, even the casting of audiobook actors. Although these decision will only come toward the end of the writing process, it really helps to consider them during the early stages of discussions, and keep those discussions going throughout. Regular communication is also essential. If you live near each other, arrange regular catch-ups. If you live in different countries, schedule regular Skype chats or Face Time.
Writing a collaborative novel, if approached with careful planning, can be a hugely rewarding and enriching experience. Writers can learn so much from each other, and can certainly enhance each others' strengths as well as provide that much-needed motivation and inspiration. When the book is complete, what could be better than having someone to celebrate that achievement with!
Our top tips for collaborating:
Choose your writing partner wisely. Your best writing friend is not necessarily your best writing partner.
Have a clear vision for the book from the start: tone, plot, structure, cover, title. Make sure you are – literally – on the same page so there aren't sticky issues down the road.
Think carefully about the style and structure of your book to allow the dual writing to work to its best.
Agree on a realistic writing schedule you can both commit to – bearing in mind you will also have solo projects to work on.
Be flexible. You will learn a lot about your co-authors kids, pets, and family life.
Commit. If it is your day to work on the book, work on the book.
Have fun. This is a great and unique experience. Enjoy it.
Meet up regularly (if possible) or schedule regular Skype chats. Email can only achieve so much. Continual communication is vital.
Think about how you will work together to promote the book, as well as write it.
Celebrate milestones and successes along the way.
About LAST CHRISTMAS IN PARIS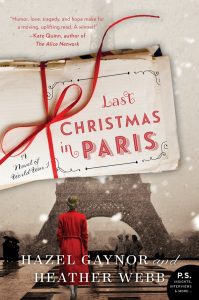 New York Times and USA Today bestselling author Hazel Gaynor has joined with Heather Webb to create LAST CHRISTMAS IN PARIS (William Morrow Trade Paperback; October 3, 2017; $14.99; ISBN: 9780062562685), a breathtaking epistolary love story spanning the four Christmases of the Great War.
Marking the centenary of WWI, LAST CHRISTMAS IN PARIS introduces Thomas Harding as he travels to Paris with a packet of cherished letters in hand. As he reads the letters one last time, readers are transported back to 1914, to the sunlit August day when he waved goodbye to Evie Elliot, as he and her brother, Will, departed for the Western Front.
August 1914: Evie Elliott believes—as everyone does—that the war will be over by Christmas and looks forward to the plan to reunite with her brother and good friend in Paris to celebrate the holiday. But as history tells us, it all happened so differently…
As months slip into years, Thomas and Evie's lives become bound together by the letters and stories that travel between them. Evie expresses her frustration with life as a privileged young lady in London, longing to play a greater part in the conflict, while Thomas shares his struggles with the realities of war in France, and the personal battles he faces back home at his father's newspaper business.
Through their letters, Tom and Evie's friendship flourishes as they share their greatest hopes and fears—growing ever
fonder from afar. Can love flourish amid the horror of a world at war, or will fate intervene?
Early Praise for Last Christmas in Paris:
"Gaynor and Webb's first collaboration is beautifully told through the letters…With the epistolary form, the authors fully capture the characters' voices as each person is dramatically shaped by the war to end all wars."
—Booklist
"Gaynor and Webb have created a WWI novel, told through letters and telegrams, that depicts the heartache and horrors of war and the war's effect on the youthful innocence of three remarkable people…The storytelling will touch readers with its human portraits of lost youth"
—RT Book Reviews
"For fans of The Guernsey Literary and Potato Peel Society comes another terrific…historical novel that is simply unputdownable."
—Karen White, New York Times bestselling author of The Night the Lights Went Out.
"An extraordinary epistolary novel that explores the history and aftermath of the Great War in a sensitive, memorable
and profoundly moving fashion. A book to savor, to share and discuss with friends, and above all to cherish."
—Jennifer Robson, International bestselling author of Goodnight from London.
—
About the Authors: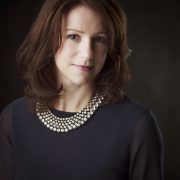 HAZEL GAYNOR is the New York Times and USA Today bestselling author of A Memory of Violets and The Girl Who Came Home, for which she received the 2015 RNA Historical Novel of the Year award.
Her third novel The Girl from The Savoy was an Irish Times and Globe & Mail Canada bestseller, and was shortlisted for the 2016 BGE Irish Book Awards Popular Fiction Book of the Year. The Cottingley Secret was a Globe & Mail bestseller. Hazel was selected by US Library Journal as one of 'Ten Big Breakout Authors' for 2015 and her work has been translated into several languages.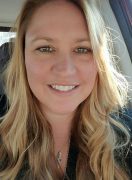 HEATHER WEBB is the nationally acclaimed author of Becoming Josephine and Rodin's Lover, which have gone on to sell in multiple countries worldwide. Rodin's Lover was a Goodreads Top Pick in 2015.
In addition to novel writing, Heather works with aspiring authors as a professional freelance editor, and teaches craft courses at a local college. She is a member of the Historical Novel Society and lives in New England with her family and one feisty bunny.
Category: Contemporary Women Writers, How To and Tips