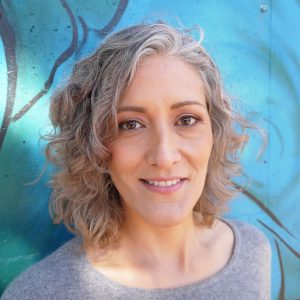 In 1995, I probably could have published my first novel, Landings. But I didn't. For the next ten years I wrote almost nothing. Telling this story means explaining the cluster of years that diverted me, those three years when I lost a marriage, a literary agent, and a job.
The job wasn't such a big deal. The other stuff, yes. I'm not sure I want to tell this story.
 Not all those who wander are lost1
 I have a ceramic plaque engraved with this because I want to be one of those deliberate wanderers. In the years immediately following college in New York, I breezily relocated to San Francisco, then Seattle, then England's blustery north to start my Creative Writing MA. Wanderers want to go everywhere, try everything. We split off from broad paths and scurry down game trails, only to be outsmarted by prey we come to realize we don't really want. We bushwhack wilderness to unexpected joy. Or a mess of thorns and poison sumac, we can't know until we try. We breathe in experience.2 We lose track of time. Some of us are staggered by heartbreak.
That's all I have to say about that.3
 In 1993 I married the wrong man. It happens. I didn't know he was wrong. Or, I didn't believe. A year later, Forrest Gump convinced me. Let me explain.
I thought it was strange that my husband wanted to see Forrest Gump, or any movie, when we reunited after a move to England, weeks apart. Stranger still that he insisted, even when I told him I'd already seen it. Yes, Forrest Gump was a red flag. I only knew that later. We went to town and were silent together in the dark. Days later, I began my Creative Writing MA at Lancaster University. I never saw my husband again.
Lancaster is a charming old cathedral city full of interesting people. You get used to the smell of sheep. The grey skies were harder for me, especially with the bewildering turn my life had taken. Peacocks, gifted to the University by a lesser royal, I think someone said, strutted back and forth across the campus. They regularly passed beneath my dorm room window, sending up doleful, lusty shrieks. Next door, my suitemate elicited a similar response from his pretty girlfriend. It was to these sounds that I wrote Landings. I was reeling, in suspended shock. My life had veered off course, very far from home and quite without my consent. Suddenly I didn't feel like a wanderer; I just felt lost. So I wrote, obsessively, the only action I knew how to accomplish. I tapped out chapter after chapter on the Mac Classic I'd hauled from Seattle and across an ocean.
One of my professors insisted that writing composed on a computer was inauthentic. He was suspicious of me anyway, believing Americans spoiled and greedy. He thought my writing was sentimental and awkward. I suspect that's what he thought of me. His generalizations gave me reason to doubt his judgment, however. I threw myself into the work. I'd never experienced anything like it and I was hooked: the chapters rose before me, one after the other, fully outlined. The characters whispered their secrets, yanked me along to the conclusion.
I finished and revised Landings, and short stories, and poems. Creatively, I'd never been so fertile. Personally, I was barren and depleted. My periods ceased. I became too strict about diet and exercise, as some of us do, controlling what we can. I played the role of a functioning human being, but every moment was a lie. At night I lay stiff as anxiety smothered, pinned me to the thin dorm mattress.
…if you will, please let me elicit support for LANDINGS.4
Returning to Connecticut, where I was raised, I signed with a literary agent. It happened easily. I appreciate just how easily as I recently tried again, to no avail. Back then, agents were queried by mail only. There was email but not the internet, not like today. There were still a number of big publishers, not yet reduced to a handful of conglomerates. Agents didn't seem so utterly hopeless about debut literary fiction.
My agent worked for a New York City agency that still exists although she has since retired. She was excited about me and my book. She gave me hope. I hadn't had that for a while. Her agency was best known for its authors of celebrity biographies. Another red flag I ignored. But I figured, Surely she knew better than I, what to do with this book? This was good news, wasn't it? After so much lousy? I'd do anything to keep that hope.
Six months and a few submissions to big publishers later, she dropped me. Even though one respected HarperCollins editor liked it and wrote a kind letter before sending it "up the chain." That second editor ultimately declined, sending a letter that praised my talents but fretted about projected sales. Some might take this as an encouraging sign, to get even this far with Harper. They might see this as an indication that Landings could almost certainly find a home somewhere, maybe a much smaller house.
My agent dumped me. Not kindly. She sent a terrible letter I've kept to this day. I know, I know. Should've tossed it.
Coming on the heels of that other, worse, divorce, I finally let despair flood me, a leaky dam burst. My words were gone. Scattered and drowned, I assumed. For the next few years I recovered. I got a job (and lost it.) I opened a used bookstore (and closed it.) Then I had a baby.
No purpose had more clearly presented itself to me than motherhood. This glorious creature needed everything from me, and to my surprise I found I had everything to give, and more. It was as if some part of me remembered motherhood, this naturally consuming joy.
Landings was in a box in a closet. I didn't even have a Mac anymore, or any way to read my old floppy discs. A dream was dead, but look what I had instead! Unencumbered by writing and all the emotion associated with it, I was able to give my full attention to my baby as he became a happy, curious child. More years passed without words, and most of the time I didn't miss them. Writing was another lost love I learned to live without.
Until I couldn't, not for one more day.
It's just change. It's just time shoving us all forward, on to the next. 5
My words returned in New Jersey. Another flood, but this one of images and ideas and that gut-gnawing need to tell a story, to send words out into the universe in hope of connection. One day I just started to dream a new novel, what ultimately became Not On Fire, Only Dying. Every moment I wasn't working or parenting, I mapped plot points, visualized characters. Finally, after moving to Texas, I set to putting it down on paper. I was relieved to discover the characters had waited for me. They still wanted me to tell their stories. I finished the novel, revised and revised, and finally started querying agents.
A gratifying number requested to see the full manuscript, but in the end all said no. My writing was good, they said, my characters and story intriguing, but they weren't sure about the multiple perspectives. And maybe there was too much exposition? I withdrew it from consideration, and after yet another move—yes, a wanderer, still!—I started over. I rewrote the novel, sentence by sentence. Without any assurance of a different response from agents, I did it because it was artistically necessary, as every writer must be willing to do. I studied those rejection letters: Did I see patterns in the complaints? What did I need to change, and what did I stand behind?
I rewrote the novel from only one character's point of view. I had to admit, it was better. And tighter, by a whopping 20,000 words. NOW it was ready, surely? This time, agents were again kind and encouraging when they declined representation.
My writing was good and my characters and story intriguing, but did I know how hard it was to publish fiction these days? Especially a small literary novel by an unknown? Some said it was too gritty (drugs, sex, mental illness); others said it was too sweet (a love story is at its core.) It was too far outside the mainstream, or it was too conventional. One agent said my writing felt aloof, as if I'd thrust out an arm between us. Now that might be fair. Sometimes that might be me. 
An alloy has been added. Now he will
crack along different lines when tapped. 6
There is a scene in the movie Poltergeist where JoBeth Williams stands at one end of a long hallway. At the other end is the door to her children's room, aglow with bad magic. She runs toward it, but the hallway stretches longer and the door pulls further and further away. Her instinct and stubbornness finally override this trick, and she pushes through and reaches the door. I picture this scene when I think of where I am now with my writing. For too long it felt as if my goals moved further and further out of reach. My momentum was cut by criticism I took in too deeply. I surrendered to self-doubt. Now I'm pushing through. I'm running for my life.
I never should've quit writing. In 1995, I should have found another agent, or queried small publishers directly. I should have maintained the pace I set at Lancaster. Maybe you would have known this, and saved yourself my trouble? I know there are writers who do, and I admire them. All we can do is our best, and sometimes that falls short of what we "should" do. Some years melt you down. Then all you can do is take time to reconstruct. Build yourself stronger, and, yes, a little harder, so the new foundation will hold.
At 48, my voice is seasoned by hurt, as many are. It is mine, authentic, although I still compose on a computer, like that professor said I shouldn't. I won't stop writing again, not for any reason. I'm not naïve or suffering delusions of grandeur. Not bitter. Well maybe a little bitter, sometimes. I don't ignore red flags.
Art is not a thing, it is a way7
Now and then, sure, I feel that feathery panic: I'll never be the author I thought I'd be. But I try to trust this path I'm on, the one that led me to the wrong man and the wrong agent but also to my present life, with my extraordinary son, and the frenzied, creative productivity of a writer at mid-life, watching the clock.
We must rejoice in doing what we we're best at, what revs our engines and makes sense. We must celebrate doing, not just achieving.
I write to process thoughts. To escape, to belong, all of that. I lose myself in words, agonize over them, exalt in every finished piece, no matter how tiny. Publication is not the only goal, but nothing beats hearing from a reader moved by my words. That feels like success. Everything is different from how I expected it to be. It is so much better.
Maybe, as I head toward 50, I'll smarten up and write a third novel, and a fourth. For now, success is knowing I create work that says what I mean. Success is knowing that some of you understand completely. It's connecting with the world through words.
EPILOGUE
Inside the fallen brown
apple the seed is alive.8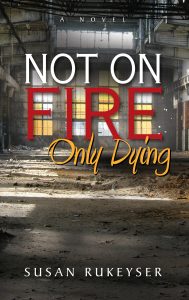 In the fall of 2014, Not On Fire, Only Dying found its perfect home. I received an email from Joan Leggitt of Twisted Road Publications: she'd read my manuscript. She wanted to publish it. Joan believed in this book. She was comfortable with its gritty, marginalized characters and their sweet love story. She trusted me as storyteller. I was astonished, or as they say in England: gobsmacked.
She couldn't really be saying she wanted to publish my novel, right? I sincerely did not believe it. I'd become so good at hearing No, refusing to allow rejection to thwart me or even slow my pace, that I did not immediately comprehend the word Yes. Around the same time, I received word that an earlier version of this essay, "Believe It, She's Tried," was a finalist for Cobalt Review's 2014 Creative Nonfiction Prize. Now I'm convinced: writing this essay was necessary in order for Not On Fire, Only Dying to be published. I had to confront my reluctance to tell my story. I had to confront my past. I had to declare publicly that I was unpublished but okay—I was and had always been a writer. I had to write it to believe it.
We wanderers must travel at whatever pace feels right. So what if we miss some deadlines we set for ourselves when we were too young to know better? Let's tell our stories, even when we're not sure we want to. Let's believe the path is the destination.
Notes.
1 From the poem "All That is Gold Does Not Glitter," by J.R.R. Tolkien, The Fellowship of the Ring
2 References a line from "Poem Out of Childhood" by Muriel Rukeyser
3 Dialogue from the movie Forrest Gump
4 From a letter to me from Larry Ashmead, Harper Collins Editor, dated October 5, 1995
5 Dialogue from my debut novel, Not On Fire, Only Dying
6 From "The Unjustly Punished Child" by Sharon Olds
7 Quote by Elbert Hubbard
8 From the poem "The Inside Chance" by Marge Piercy
—
Susan Rukeyser's debut novel, Not On Fire, Only Dying, was published by Twisted Road Publications (2015). Her short work appears in Hippocampus Magazine, Mom Egg Review, WhiskeyPaper, SmokeLong Quarterly, and elsewhere. A previous version of this essay was a finalist in Cobalt Review's 2014 Nonfiction Contest and appeared in their print issue #3. Susan writes because she can't stop. Believe it, she's tried. www.susanrukeyser.com
About Not On Fire, Only Dying
It is the fiery pinnacle of autumn in New York's Hudson Valley when Lola, a troubled recluse, reports her newborn kidnapped from outside a seedy bar. But no one's seen Lola with a baby, or even heard of him before now. Everyone assumes the boy is one of her delusions. Only Marko—a chivalrous, drug- dealing ex-con of Romani descent—is devoted to Lola. But even he questions her story, given her fragile sanity and reckless self- medication. With help from Mary, the owner of a local salvage business, Marko hunts for answers. From the Hudson Valley to New York City's East Village, he follows a dark path to the truth, navigating doubt, vengeance, and love.
Category: Contemporary Women Writers, How To and Tips