It's a warm day in Edgartown, Martha's Vineyard where I am attending a two-week writing residency at Noepe Literary Arts Center. It's an intelligent and generous group of writers and visual artists, and I am grateful to be around them in this creative space sharing disappointments and contentment. We share a bond that most people on the outside won't understand. None of us take this time or moments for granted.
It's a sacred space where we have cooked together, healed each other mutually, shared deep stories, listened with dedication, and worked on our individual projects. Like devoted yogis, we have shown commitment to human relationships and the craft of creativity, every single day. I find it a privilege, just being here.
But it's towards the end of the trip—my bones are aching, my eyes are puffy, my sleep is infrequent, nausea befriends me and my energy levels betray me like punctuation in a poorly written poem. Writing is an intense job. We unleash wounds, pick at them, and give them form and words in nonfiction. Sometimes, the alternate reality we create in our work of fiction is prettier than the reality of our lives.
There is so much pressure on the brain to produce overtime. On a subconscious level, there is a blend of guilt and wonderment—do I deserve this space and beautiful company of fellow creative types for two weeks? Should I be up in my room writing or is it okay to have another glass of wine and be with my community? There are no easy answers. And I feel yoga helps manage these inner conflicts.
On the last night at the residency, instead of looking forward to intense and stimulating conversations emerging as the sun is setting, I am craving solitude. I don't find myself holding space for anyone to come share their story, which is completely unlike me. I leave dinner midway at a lovely restaurant and walk back to the house with a fellow writer after paying for my meal. I am not angry or depressed or upset. I feel awful abandoning my group; I am a lot of things but impolite isn't one of them.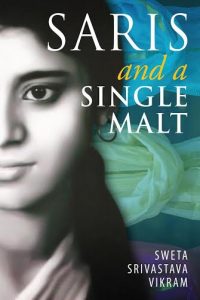 As a yogi and mindful living practitioner, I have learned to become aware of my thoughts and body. I embrace whatever the present moment begins. I pull out my yoga mat and focus on my breath. I watch the sunset and turn inward to look for answers. Patanjali says, "Yoga is the practice of quieting the mind." How often in life I find answers when I meditate and follow his philosophy.
Hot tears came rolling down my cheeks. I am burning. I have fever and my body is upset with me for not taking better care of it. I get homesick and quiet when unwell. I throw up. Much as I adore my fellow artists at Noepe, my heart and body can't handle any more stimulation, be it from conversations or music at the restaurant. I need rest.
I am not an exception. Majority of the people at the writing residency have been feeling tad unwell. It's because we are all depleted. Bring together 10 writers and artists in a collective, creative, and intimate space, we connect in our brokenness and wholeness. Remember, the skin becomes thin when we create. Through osmosis, we take on other people's energies and stories. Vulnerabilities make us susceptible to becoming less prudent about what emotions we take with us to bed. Often times, the mind chatter won't stop until unearthly hours. And with the mind-body sharing a connection, the depletion is bound to happen.
It's vital to have spaces like Noepe Literary Arts Center—where creative professionals come together, create a sacred space, and share a connection that can sustain us for months after we get back to the humdrum of our daily lives. But it's equally important to create space for your own self as you voyage through an intense and creative journey.
—————-XX———–
Sweta Srivastava Vikram, featured by Asian Fusion as "one of the most influential Asians of our time," is an Amazon bestselling author of ten books, award-winning writer, five-time Pushcart Prize nominee, mindfulness writing coach, marketing consultant, and wellness practitioner who lives in New York City with her husband.
She teaches yoga to female survivors of violence and helps creative professionals fight their artistic block using yoga, Ayurveda, and meditation. Sweta also writes a monthly column for DoYouYoga, drawing a correlation between creativity and wellness. She gives motivational talks at universities, schools, and organizations across the globe.
A graduate of Columbia University, she is also the CEO-Founder of NimmiLife, which helps you achieve your goals by elevating your creativity & productivity while paying attention to your wellness.
Find out more about her on her Website www.swetavikram.com
Category: On Writing