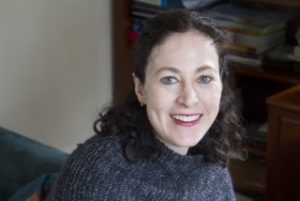 "Reading a good book is like taking a journey." *
I write mysteries, not travel books. So my journeys usually take me to the exotic locale of Buffalo, New York. If this sounds incongruous, let me explain.
The best stories are all rooted somewhere. And at times, the setting itself is like a main character in the novel, inextricable from the story. Take for example, the King of Horror himself – Mr. Stephen King. It's hard to imagine a King novel without also conjuring up a bone-cold, snowy Vermont night, with the wind wheezing through old dormers. As you peek through the window to the blizzard outside, the folks around you are friendly but not exactly warm, and there are monsters lurking in every shadow.
In Alexander McCall Smith's books, we have mystery and setting of quite another stripe. Smith writes what might be called "soft mystery," not horror, but not cozy either. His main character, Precious Ramotswe, is the "traditionally built" owner of the Number One Woman's Detective Agency in Botswana. She treads the hot, dusty dirt road to work each morning, spends the day of hunting down cheating spouses, cow-stealers and the like, before coming home to revel in the sunset, in the shade of her favorite Acacia tree.
In Sweden, we meet Wallander, the detective made famous by Henning Menkel. The Swedish crime novel is the apotheosis of the genre right now. Perhaps it's the mood of the gun-metal gray skies, the icy streets, and neverending snowy rain. The warmth of Wallander's character perfectly contrasts this chilly atmosphere. Wallander is an everyman, prone to depression and insomnia, fretting over his headstrong daughter and forgetful father, while chasing violent criminals in a chronically overburdened and underfunded police force. You just can't help but root for the guy.
Moving onto warmer climes, we hit the stultifying heat of the Florida coast. Carl Hiassan brings his trademark humor to his intelligent but jaded police, wisecracking detectives trying to catch the crook and the girl, and hopefully not get killed in the process. If there were a genre of "screwball mystery," this might be it. Try not to laugh while reading a Hiassan novel, it's damn near impossible. And if you're lucky, the author might even treat you to a jaunt to the Bahamas along the way.
Our mysterious journey ends, as promised, in Buffalo, New York.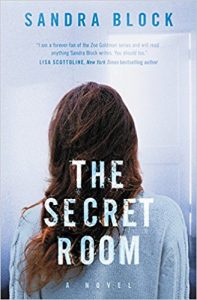 Why Buffalo? Because it's the setting of my psychological thrillers, Little Black Lies and The Girl Without A Name, featuring Zoe Goldman, the self-deprecating, ADHD-ridden psychiatrist. Perhaps Buffalo doesn't have the cache of Maui or San Cabo, but it's the perfect spot for a chilling tale of murder and madness. There is snow, of course. Dunes of snow banks, ghostly swirls of snow dancing over blanketed fields. But Buffalo is more than snow. On our read, we indulge in boozy nights of chicken wings and beer, then beat the hang-over with a jog around the zoo in Delaware Park the next morning. We never quite make it over to Niagara Falls. Zoe shows us the beauty of Buffalo, while solving the mysteries of her patients' lives, as well as her own.
In just a stack of books, you can experience the thrills of Vermont, Africa, Scotland, Sweden, and Florida, to name just a few destinations. But, no matter how far my travels take me, I always arrive safely back in Buffalo.
Because, be it ever so humble, there is no place like home.
*Emma Gulliford
—
Sandra Block graduated from college at Harvard, then returned to her native land of Buffalo, New York, for medical training and never left. She is a practicing neurologist and proud Sabres fan and lives at home with her family and Delilah, her impetuous yellow lab. She has been published in both medical and poetry journals.
About The Secret Room
"I am a forever-fan of the Zoe Goldman series and will read anything Block writes. You should too."
-Lisa Scottoline, New York Times bestselling author
Her patients are dying. Some are apparent suicides and others possible accidents, but rumors are flying that Dr. Zoe Goldman is an angel of death- intentionally helping hopeless cases go to a "better place"- or, worse yet, a dangerously incompetent doctor.
As a new psychiatry fellow at the local correctional facility, Zoe is still learning the ropes while watching her back to avoid some dangerous prisoners. As the deaths mount up, Zoe is wracked with horror and guilt, feverishly trying to figure out what is going wrong and even questioning her own sanity.
What Zoe doesn't realize is that someone is targeting her patients to get to her. Someone who has access to her deepest secrets and fears. Someone who will stop at nothing to take everything Zoe has, even her life.
Category: On Writing