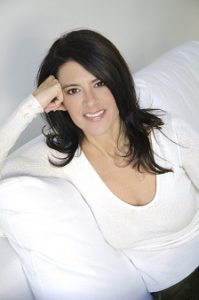 This is for all the struggling writers out there who are considering giving up. Please don't. What if Kathryn Stockett had given up? Or J.K. Rowling? Sure, they're big names so I'll throw in other big names, friends and colleagues: Camille de Maio, Julie Buxbaum, Emily Carpenter, and Jamie Brenner to name a few.
The first misconception of becoming an author is that you have to top a bestseller list to be deemed a success. While I've been writing books now since 2000, I have spiraled through a range of emotions that accompany writing and submitting. I've had fantasies of glamorous book deals with supplementary film rights.
I've shuddered at the rejection letter from a prospective agent. I've considered burning a manuscript. I felt inadequate (truly) because I was self-published and not traditionally published. Then when I became traditionally published, I grappled with the hierarchy of authors. Where did I belong?
Success. It's an interesting, over-explored topic. There are books and conferences built around finding and managing success. But what is it you really want from your writing? What drives you to sit down at your desk and carve words into readers' hearts? What does success mean to you?
I self-published my first two novels, What We Leave Behind and The Mourning After.  Beforehand, I queried countless agents with no success. I then decided it was more important for me to see my work in print than to secure an agent. It was risky and frowned upon, but the tides were shifting, and self-publishing was emerging as a viable means to an end. I signed up with Amazon's CreateSpace, and soon I had two commercially successful works in the marketplace, both deemed book club favorites.
When authors hear my sale numbers, which I share openly when asked, they're noticeably impressed. They want to know how I rose through the masses. I tell them, very simply: I chose not to give up. Choosing to stay the course is hard work. I also followed these tips for self-published authors:
Professionally edit your manuscript. I don't mean your best friend or mother in-law. If you have the budget, hire an actual book editor. If costs are prohibitive, consider a contact at a local school or university who specializes in writing/editing.
Know your hook. James Grippando, The New York Times bestselling author of twenty-five novels gave me this golden nugget. Pitch your book in a short, concise sentence. We call it the elevator pitch. If it's too long, the story hasn't been fleshed out. Succinct sells. It means you've done your work as an author and created a viable story arc.
Know why you write. For some it is to reach bestselling author status and travel the globe. For others, it's a more modest goal. Creating a tangible published work, free of typos and well edited, is enough for those wishing to leave a mark on the world. Be gut-wrenchingly honest with yourself so the path to your "success" is clear.
I can't overestimate the importance of marketing. I understand you're a writer and writing is what comes easily to you, but there's a treasure trove of information on the Internet that will help you market your book. Familiarize yourself with all of it. Authors, even the most successful, are vying for every available share of the market. Make it your job to have your work stand out.
I wasn't always sure of my goal when it came to my writing. I wavered (and still do at times). While I droned on about the tangible piece of evidence I wanted to leave the world, I continued to fight for my books and my career, oftentimes unclear as to what I was fighting for. I had touched lives worldwide, I had a fan base, I spoke often at book clubs and schools and religious institutions, I had a nice income, and my books were widely reviewed with mostly positive feedback. What more could I want?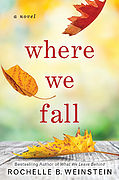 Fast forward and I acquired an agent and a book deal.  Finally! My dream was realized. Or was it? I still wasn't Kathryn Stockett or Jodi Picoult or Kristin Hannah. And that's when it dawned on me: I had left one crucial tip slip from my author advice: LIVE IN THE MOMENT. Writing is a journey of ups and downs, highs and lows. If you're only focused on the end result, you'll miss out on the beauty of sharing your talent with the world. Be grateful for your gift and your slice of the pie. The publishing world is a large, looming industry, but there are millions of readers out there, plenty of room for you to connect with potential fans.
Never had this become more evident for me than when I recently updated my website (yes, you will at some point need an author website). I was adding pictures to my event gallery from two recent visits to Career Days at local schools, then posting pictures from the day I spoke at a university about marketing, inputting the winners from my publishing house's Twitter Party, the benefactors of my novels, and announcing the completion of my fourth novel. Wow. This is real. This is my life. This is who I am.
This is my journey. And it's good and it's positive. And I may not be a bestselling author in the eyes of The New York Times, but I have fans waiting for my next release, young children inspired by my career path, aspiring authors turning to me for advice, and most importantly, I love what I do.
So the next time you're feeling discouraged about your writing, take a deep breath and know this: you can and you will.
Because not writing is not an option. The joy is in the journey.
—
Rochelle B. Weinstein is a former music industry executive turned author. Her moving novels What We Leave Behind, The Mourning After, and Where We Fall are book club favorites. She has recently completed her fourth novel, Somebody's Daughter, a family drama set on the sandy shores of Miami Beach. Rochelle resides nearby in North Miami Beach, FL with her husband, twin sons, two dogs, and a cat. She is currently writing her fifth novel.
www.facebook.com/rochelle.b.weinstein
Category: On Writing