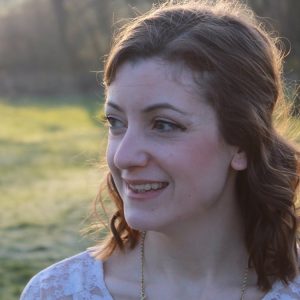 Like many writers, my debut novel, Everything But The Truth,is not really my debut. I always feel like a fraud admitting that, but I am sure I'm not alone.
The truth is, however latent your talent, however strong your drive, writing is a skill, and knowing how to write a book needs to be learnt, just like anything else. Even if you can write dialogue, prose and interior monologue, the mechanicals of a book need to be learnt. Here are some things I did wrong:
Not knowing what it was about
I think many debut authors might tell you they are writing a novel about betrayal, or lies, or female friendship. But – in commercial fiction at least – your book must have a crystal clear hook. You should be able to pitch it in one sentence. And, usually, that pitch could be framed as a question: what would you do if…? What happens when…? I wrote a rather meandering first book, which I thought was interesting in places, but it had no centre, like a black hole. Part of my process, now – indeed, the first step – is knowing what the book is about.
Not understanding what genre it was in
Although some authors are able to sit across genres quite happily, and many will dismiss the idea of sitting within a genre as commercialisation, the truth is that genre is incredibly important to publishers because it tells them who your audience will be. The authors who cross genre are very much the exceptions. If you don't know, or if your book is too esoteric to be assigned a genre, nobody will else know. Whose readership would you like? That's the central question I ask myself. Write for them. If you want to be published, you have to have an idea of genre, in order to enable your publisher to pitch and place your book. Not to do so would mean you miss out on that.
Not creating enough conflict
The best books (in my opinion) create a conflict that feels as though it can't easily be resolved. One of the big things I learnt between my (first) first novel and Everything But The Truth was how to up the stakes. If you work out what your book's hook is, the next step is to work out how to make those circumstances as difficult and as painful for your central character to deal with as you can. Work out what their goal is, and then prevent them – repeatedly – from achieving it.
Not understanding novel structure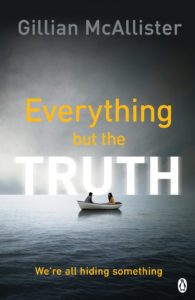 I used to think that knowing how to write meant knowing how to describe a scene vividly, or report a conversation between two people. The truth is, though, that there is a whole lot of other important stuff. Pace. Tension. Plot. Structure. If the prose is the finishing touch on a beautiful piece of furniture, then the novel's structure is the furniture in the room and where it is placed. I found reading about the three-act structure quite helpful because my specific problem was having a good set-up and a good resolution but not knowing where to go in the meantime.
It shouldn't feel as though you're filling your book up with stuff to get you through to the end. If you get the feeling you're doing this – and I still do at around the 40,000 word point – it's time to regroup. It is better to take a week off to have a think than to plough on through regardless. A good way of ensuring your novel has a well-paced structure is in point three above – consider what the worst thing to happen to your character could be (both in terms of what they want and in terms of their personality; their worst fear) and make it happen.
A mid-point twist is another good thing to consider. Or, in Everything But The Truth, I actually brought the end to the middle. The reader found out my hero's secret sooner, which by that point I hope they will be desperate to uncover it, and it increased the pacing, and the novel took on a new dimension in dealing with the fall-out, which created an interesting new plot of its own.
Not writing what I actually wanted to write
I had long outgrown my (first) first novel by the time I queried agents with it, but I had been working on it, my novel, for so long that I didn't realise that it was no longer the story I wished to tell, or a story that I would pick off the shelf as a reader. My tastes had moved on – I was largely reading darker women's fiction, psychological thrillers and crime by that point – and so had what I wanted to say. Don't be afraid to stop and write the book you – now – would wish to read.
I hope these tips have helped you take your (first) first novel all the way to your real and proper debut!
—
Gillian McAllister is a novelist and lawyer.  She lives with her boyfriend and cat in Birmingham and enjoys long walks, hot baths and eating Nutella straight out of the jar.
Instagram: @gillianmauthor
About EVERYTHING BUT THE TRUTH
Do you ever check your partner's phone? 
Should you?
Are you prepared for the consequences?

Everything but the Truth is Gillian McAllister's stunning breakthrough thriller about deceit, betrayal and one woman's compulsive need to uncover the truth
It all started with the email.
Rachel didn't even mean to look. She loves Jack and she's pregnant with their child. She trusts him.
But now she's seen it, she can't undo that moment. Or the chain of events it has set in motion.
Why has Jack been lying about his past? Just what exactly is he hiding? And doesn't Rachel have a right to know the truth at any cost?
'Packed with twists and turns that will make it almost impossible to put down!' Hello!

'Twisty and emotionally charged. Breathlessly brilliant' Heat

'A gripping, compelling page turner that kept me up half the night' Liz Nugent, bestselling author of Lying in Wait

'Assured, suspenseful. Gripping from start to finish' Good Housekeeping

'Perfection. Intriguing and compelling. An exceptional debut' Clare Mackintosh, bestselling author of I See You
'A beautifully written domestic noir full of secrets and lies' Claire Douglas, bestselling author of Local Girl Missing
'What would you do if you thought your partner was hiding something? Rachel thinks her boyfriend Jack is and, after delving into his past, discovers he may not be who he says he is. A thrilling book-club read, as it will have you debating moral dilemmas' Prima
Buy EVERYTHING BUT THE  TRUTH HERE
Category: Contemporary Women Writers, How To and Tips