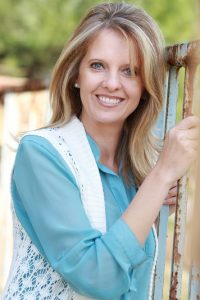 As writers, we've all heard that to keep a reader turning pages, we should hook them from the start. That much is true, but something else I've learned is that once you have their interest, you can also keep them hooked by giving them hope.
Some of the common themes throughout my books are difficult childhoods and tumultuous adult relationships, something that many of us have struggled with (or still do) at some period in our lives. I've probably had more than my share of hard times, but something I always held on to was the hope that I'd reach a better place—and a kinder life.
I've been lucky enough to leave the hard times behind, and that gift has enabled me to use my experiences within many of my novels to bring a sense of reality to the stories.
A recent review for my latest novel, Wish Me Home, reads, 'I've never read a book with such wonderful character development. I came away feeling I'd been given the ability to deal with my own similar life situations. Thank you.' Another reviewer stated, 'I found so many opportunities to heal that hurt deep inside me.'
As the author, these reviews and others like them mean the world to me because as I wrote the book, not only was I purging some of the bad feelings from my own past, but I was also striving to include a glimmer of hope for my characters. In Wish Me Home, Cara, the main character, is like so many who have felt discriminated against, downtrodden, or pushed around. I wanted the reader to feel a strong connection to Cara, a connection that included hope for a better future. Because of feedback given after publication, I am confident that I've met that goal not only in Wish Me Home, but also in my other books.
In my first published work, a memoir titled, A Journey of Hope in a Chinese Orphanage, I take the reader through a gamut of emotions including shock, revulsion, and pity. However, I also lead them along with the hope that I'll be able to make a difference in the lives of the orphaned children I am working with. While the book is a hard read, challenging one's belief in humanity, more than 100,000 readers have picked it up, sending it into the bestseller status and making its mark around the world.
In closing, I firmly believe that we must all find our own technique and style of writing, but one rule remains the same. Put your characters through trials and tribulations, but allow the reader to see an obvious transformation as they overcome each misfortune. If a character remains the same, you'll have what is called a flat or one-dimensional character and readers will not be able to connect on a satisfying emotional level. Write your stories with courage and bring your characters to that shift in perception that leads them to a better, more hope-filled place. And always remember, words have power and you never know when one of your stories will be the key to unlocking a reader's emotional prison.
—
Kay Bratt is the author of eleven full-length novels and two children's books. Her writing became her solace and support while she navigated a tumultuous childhood, followed by a decade of abuse as an adult. After working her way through the hard years, Kay came out a survivor and a pursuer of peace—and finally found the courage to share her stories. A wise man once told her to "write what you know," which resulted in Kay's pet project and her bestselling series, The Tales of the Scavenger's Daughters. Learn more about Kay and her writing at www.kaybratt.com.
Follow her on Twitter https://twitter.com/kaybratt
Like her Facebook page https://www.facebook.com/AuthorKayBratt/
Find out more about her on her website http://kaybratt.com/
About WISH ME HOME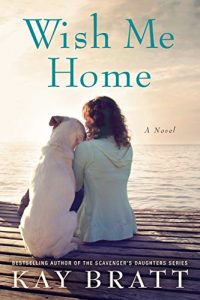 Bestselling author Kay Bratt draws on her own life experiences to create a raw, yet inescapably warm, novel about friendship and a wary heart's unexpected capacity to love.
A hungry, stray dog is the last thing Cara Butter needs. Stranded in Georgia with only her backpack and a few dwindling dollars, she already has too much baggage. Like her twin sister, Hana, who has broken Cara's heart one too many times. After a lifetime of family troubles, and bouncing from one foster home to another, Cara decides to leave it all behind and strike out alone—on foot.
Cara sets off to Florida to see the home of her literary hero, Ernest Hemingway, accompanied only by Hemi, the stray dog who proves to be the perfect travel companion. But the harrowing trip takes unexpected turns as strangers become friends who make her question everything, and Cara finds that as the journey unfolds, so does her life—in ways she could never imagine.
Category: How To and Tips