Do you ever feel as if your creativity needs a boost?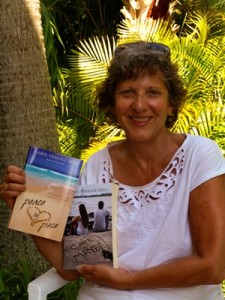 You may know Julia Cameron, the author of The Artist's Way, is a multi-talented artist and bestselling author respected for her simple and structured approach to helping artists across disciplines discover and nurture their creativity.
Ms. Cameron's belief that each individual is innately creative and her inclusive definitions of creativity, art, and artist have ignited the passions of many artists.
In her internationally bestselling book, The Artist's Way, Ms. Cameron lays out a creativity course comprised of 12 weekly do-it-yourself segments. Each weekly segment includes thought-provoking anecdotes, assignments, and an assortment of optional activities to awaken the creative spirit.
I discovered The Artist Way almost two decades ago and completed the 12 weekly assignments over the summer. Before reading The Artist's Way, I'd been saying for over 20 something years, "Someday I want to write a book." The week I finished, I joined my first creative writing group. Many workshops, an MFA, and two novels later, I'm proof the advice in this book really works. I often return to its pages for renewed inspiration.
The Artist's Way suggests a plethora of activities and tools and many of them are optional. Two pivotal tools, morning pages and artist dates are not. To ignite your creativity, consider these two tools non-negotiable.
Morning Pages are just what they sound like. You start your day by free-writing three handwritten pages. Yes, handwritten not typed. This is not writing you will share. Morning pages are for your eyes only so no need to sound like a writer or edit for grammar, spelling, or punctuation. Think of morning pages as a free-flowing, stream-of-conscious mind-dump. Morning pages are a chance to clear out the jumble in your brain so that your creativity has space to emerge.
In my morning pages, I might rehash my prior day, complain about a grievance, revel in an accomplishment, ponder the day ahead. As Ms. Cameron puts it, "There is no wrong way to do morning pages. These daily morning meanderings are not meant to be art."
Some days my pencil flies across the page. Other days, three pages seem interminable and I want to cheat and skimp. I've even been known to buy journals with wide lines and small pages so I comply with the intent but not the letter of the law. My best advice is to try to stick it out for three pages. Like me, you may be amazed at what you unearth.
If you find you have to skimp, write something rather than nothing. One of my favorite things about The Artist Way tools; Ms. Cameron gives suggestions on a productive way to use them based on loads of experience, and then gives permission to do them "wrong."
Artist Dates are the second basic tool of The Artist's Way.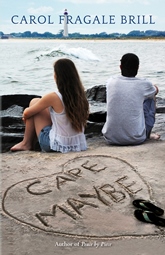 An artist date is a one to two hour activity you do on your own. Longer is okay. Doing it alone is important. An artist date can be anything that involves any of the five senses. Listen to music, smell the ocean air, watch birds in your yard, feel the wet sand under your toes, taste home-baked bread.
I think of artist's dates as taking my writer-self out to play. Artist dates give me the chance to do frivolous, sustaining, and sometimes necessary tasks I might otherwise put off. On artist dates, I have taken a walk through a butterfly garden, shopped for colorful new plants for my yard, wandered aimlessly admiring the colorful fabrics in the linen department, touched stuffed animals in the children's store.
To come up with ideas for artist dates, one suggestion in The Artist's Way is to brainstorm the things you loved doing as a child. Going back to your roots will remind you of simple joys you may want to experience again.
I can tell you from personal experience, both of these tools work, and they work best in combination. The morning pages are a chance to empty out and the artist dates replenish, recharge, and refill.
Morning pages and artist dates are a very small sample of the wealth of experience and inspiration you'll find The Artist's Way. They are a place to start. Are you game?
"Trust that still, small voice that says, "This might work and I'll try it." – Diane Mariechild
—
Carol is the author of two novels, PEACE BY PIECE and CAPE MAYBE, an Amazon Women's Fiction Best Seller, Digital Books Today and Wall-To-Wall Books Best of 2014 Indie Book, and a Shelf Unbound Best of 2014 Notable Indie. She earned an MFA in Creative Writing from Fairleigh Dickinson University.
Her fiction received recognition from Poets and Writers and was a reader's favorite for The Best of Philadelphia Stories. Her works have also appeared in I Am Subject, Wide Array, New York Journal of Books, the Press of Atlantic City, and various online e-zines and business journals.
Find her at:
Amazon  Facebook  Blog  Goodreads  New York Journal of Books
Category: Contemporary Women Writers, How To and Tips