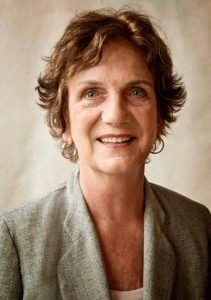 With the publication of my memoir Not Exactly Love, I'm eager to meet my flesh-and-blood readers, the ones who might nod their heads as I speak, who ask me questions, who might hand me a book to sign. It's a bit unnerving though; in the book, I break decades of silence to tell the story of my first marriage in the'70s to a physically abusive husband.
Other writers could tell me if something I experienced is typical or whether it borders on madness, but while I was writing my memoir, I had a chorus of imaginary readers, each with a different agenda, whispering to my Super Ego. Just when I thought I had written a decent first draft of a chapter, there they would be, putting pressure on me to address their issues. It was unsettling. They appeared randomly, it seemed, but maybe they just fed on my doubt about the words I'd just put to paper.
There was one who was at me constantly—she was a New Yorker, I suspect, maybe even on the faculty of some MFA program. She was an ever-present quibbler. "What's that cliché doing in here?" Then, "You have twice as many words as you need in this paragraph!" And later, "You better re-do that scene if you want to be taken seriously!" She reminded me daily that I'd never taken even a composition course in college.
There was one phantom reader, by far the loudest, who kept insisting I explain to her why I stayed with an abusive husband. "How could you let him do THAT?" she pressed. "Why didn't you just walk out?" I wanted to tell her it's so much more complicated than anyone not involved in such a relationship could imagine, but I knew she'd say, "So, show me that!" I worked on pleasing her for five years, until the point when I finally realized she wasn't coming around any more.
Another one was clearly a feminist and had a hang-up about what I wanted from life. She wouldn't accept the answer that my dream was to have a happy home life with a good husband, kids and a house to fix up. "No, YOU, the real you, not just Miss 1950's Happy Homemaker."  I tried to get away with the answer that I was a product of my time. She was insistent. "No, no. I don't buy it. You had a love affair with New York City and moved there right after college. What was going on with THAT!?"  She had a point. I explored it.
Then there was the young woman (all these illusory readers were female) who often came out at night to plant herself behind my eyes, sitting with arms crossed and demanding to know what sex was like with a person who abused me. "None of your business," I wanted to tell her. "I thought you wanted to help people!" she would say. "You're going to keep MORE secrets? A lot of people out there are pretty interested in sex, so let's hear it." After a couple of years of avoiding the sex issue, I figured that she was probably right and pushed through my resistance.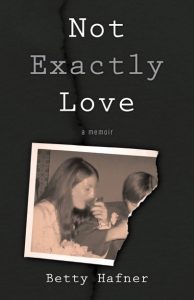 Another ersatz reader must have been a therapist or a social worker. She was quieter, but I tended to pay more attention to her, perhaps because she felt like a colleague. "We want to hear more about why you chose to take that action. We want to understand how you now interpret what you did." I couldn't respond to something like that quickly, I can tell you. I addressed it by reading, reflection, and free writing in the mornings. I always appreciated the fact she didn't say, "You were a counselor, for God sakes, so you certainly can look at this with more understanding, more depth!" Like any good therapist, she allowed me time to let things marinate.
Eventually I came around and paid attention to them all. I wanted my story to have universal appeal. That meant to me that I had to make myself relatable, human, and complex. When I started the book, I thought I was writing a chronological story about what happened to me during that period of my life. I even titled it "Five years and Ten Months."
As I worked on it, taking it more slowly and seriously, I thought about the young me who fell in love with and married an abusive man, who stayed in our marriage for six years, and who finally decided to go out on my own. I pushed my writing to a higher level. What did I learn about myself? Who was I when we married and who was I when we divorced. If you'll excuse this over-used noun, my journey became clearer. I went to places I have would never visited if my mythical audience members hadn't been sitting in the empty theater of my mind with arms crossed and a look of expectation on their faces.
Thanks, ladies. I couldn't have done it without you.
—
Betty Hafner lives outside Washington, DC and has written a popular monthly book column for twelve years in The Town Courier newspapers in Montgomery County, MD. With a M. S. in counseling she was a teacher and counselor in high schools and colleges for twenty-five years.
She continues to lead workshops, give talks and facilitate groups. She wrote two practical career-change books that stemmed from her workshops―Where Do I Go From Here? (Lippincott) and The Nurse's Guide to Starting a Small Business (Pilot Books). Always ready to converse, she also loves telling stories through her drawings, photographs, and writing. Visit: http://www.bettyhafner.com
Buy Not Exactly Love HERE
Category: On Writing