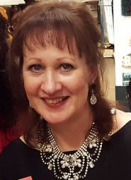 There it is in your inbox, the passport to the magical country that has haunted your dreams and obsessed your waking hours: Author Land. After so many false starts and rejections (only a fraction admitted to), the email has landed and the contract is coming – one of the gods of publishing (small, large, doesn't matter, at this stage they're all gods) wants to publish your novel.
Here's tip number one: tell no one, go to a quiet place, reflect on your success, enjoy it and make this your mantra. You are about to step onto a roller-coaster you only think you understand, remember to get off it every now and again and celebrate the stages.
Blood and Roses is my debut novel and also my first – I'd dabbled in bits of writing and tried a children's story (no wizards and very bad timing) but couldn't find time to get as serious as you need to be about the craft until 3 years ago. Lots of research, lots of drafting and redrafting and fourteenth months ago there I was, deal in hand; I look back now and it's like watching Bambi struggle across the ice.
The world is a very noisy place and books compete for market-share as much as tins of beans: there are very few authors nowadays who don't have a strong media-presence. Whether you want one or not, you have to build yours so that means choosing a platform (or two) that you can manage and devote time to without becoming overwhelmed.
Tip number two? Choose your poison carefully.
I have an Author Facebook page and a lively Twitter account – yes, I also set up accounts with Instagram, Pinterest and a host of others I can no longer remember but that level of interaction without a publicist is unmanageable so avoid. And also avoid all the articles that tell you your chosen platform is so last year and everyone has migrated to Dancing Monkeys Are Us – it's probably all Emperor's New Clothes anyway and we're all behind the times, embrace your choices and make them work for you.
You've committed, you're up and running on your shiny new pages but social media, whatever your blend, is a minefield. Tip number three: make relationships, don't be transactional.
There are lovely people out there who will explain hashtag days to you, who will engage in conversation, who will even do guest posts on your website (yes, you need to build one of those as well – the people at GoDaddy will become your best friends, you will give them your children, they are beyond rubies) when you have nothing to say on it yourself.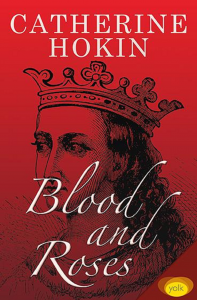 And they will explain all the new tribal language to you, like Blog Tours. No, I hadn't a clue either so I read lots of articles, looked at lots of blogs, asked lots of questions and approached people with care – most need at least 3 months warning – and set up a lot of spreadsheets to manage all the different posts.
Another stage done, time for another little celebration: I had social media and a website in place. But…I still wanted to build an audience in anticipation of the launch. Tip number four: start a blog but make it about anything other than your book – although if you can find a linked theme, that works.
My blog, Heroine Chic, is all about strong women, like my historical fiction, but it is contemporary and funny. It takes time (I blog every 3 weeks) and I rarely mention my novel writing but it got 10,000 hits in 2015, its first year, and built me a profile – it also gives me a different writing outlet, drives traffic to the website and got me a short story commission. Time very well spent.
You started out wanting to be an author. You are going to become a social media expert, a designer (Blog Tour posters, websites, covers if you are allowed input), if your publisher is small you will need project management skills to keep everything on track. You will need nerves of steel and the diplomatic skills of a UN negotiator when edits go wrong, dates slip or the cover looks nothing like the one in your head. You need to get working on book two while book one is still in the proofing stage so the post-launch crash is easier to negotiate round. Spreadsheets will become your best friends, to be honest you won't have time for real ones – your family have to love you and they'll forgive a lot for a dedication.
Tip number five? Remember tip number one. This is the best rollercoaster you will ever ride: when you finally get to the end, you will be sat in a bookshop, signing copies of your book, surrounded by people applauding your achievement.
You will be in Author Land.
—
Catherine is a Glasgow-based author with a degree in History from Manchester University. After years of talking about it, she finally started writing seriously about 3 years ago, researching and writing her debut novel, Blood and Roses, which was published in January 2016 by Yolk Publishing.
The novel tells the story of Margaret of Anjou and her pivotal role in the Wars of the Roses, exploring the relationship between Margaret and her son and her part in shaping the course of the bloody political rivalry of the fifteenth century.
About a year ago, Catherine also started writing short stories – she was recently 3rd prize winner in the 2015 West Sussex Writers Short Story Competition and a finalist in the Scottish Arts Club 2015 Short Story Competition. She regularly blogs as Heroine Chic, casting a historical, and often hysterical, eye over women in history, popular culture and life in general.
https://www.catherinehokin.com/
http://catherinehokin.blogspot.co.uk/
https://www.facebook.com/cathokin/
Category: How To and Tips