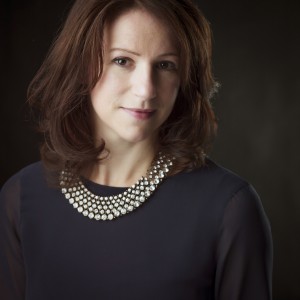 I read somewhere recently that writing a book is like telling a joke and having to wait two years to find out if it is funny. It's a painfully accurate analogy that made me laugh and wince with recognition at the same time.
Writing, you see, is a curious profession. A single day can bring a moment of heart-soaring excitement and another of confidence-crushing despair. A week can bring all that in multiples, and as for a year … ups and downs doesn't even come close.
No wonder writers make for terrible friends and spouses. Those around us can never be sure if we need champagne in a crystal flute or hard liquor in a brown paper bag. As Rudyard Kipling said, 'If you can meet with Triumph and Disaster, And treat those two impostors just the same …'
If only.
It isn't easy though, which is why, I suppose, we meet moments of triumph with rather more welcoming arms. Those moments of joy and celebration offer a rare opportunity to stick the head above the laptop and shout hoorah. It isn't bragging. Or over-sharing. Or peacocking. It's about communicating. Connecting. Sharing good news. And we all love a bit of that, don't we? Quite honestly, after six years of rejection and heartache, we'll take all the good news we can handle, thanks very much.
But what's important to remember is that for all the vague-booking and trumpet-tooting and hoorahs, most writers spend the vast majority of their time in a land far far far away from the dizzy delights of publication day and awards season and starred broadsheet reviews. Most of our time is time spent miserably alone, doubting and worrying and procrastinating on Twitter.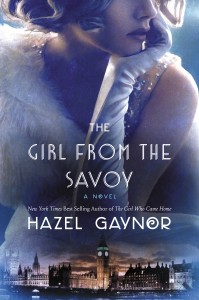 Days are filled less with lavish lunches and best seller listings and more with fear and self-assigned failure. These are what I call The Invisible Days. Days when we are temporarily forgotten while someone else celebrates a book deal, wins an award or gets a fantastic blurb from JK Rowling (I'm sure she'll get around to reading mine on of these days).
Invisible Days can be tough. Really tough. It's not easy* to watch someone else's Twitter feed explode with brilliance and positivity as we sit shivering at our desks, gazing into space. It's not that we don't wish that author well (even if we temporarily turn a curious shade of Envy Green as we congratulate them), it's just that we wish we were at that stage.
We wish that our book was written. That lovely reviews were hitting our inbox. Mostly, we wish that we didn't have another 50,000 words to write on the messy first draft and that we didn't have a deadline looming and a dental appointment at four o'clock. (*massive understatement)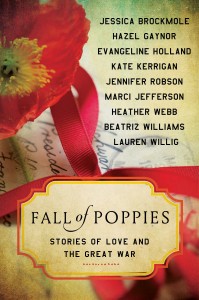 And yet the truth is that only when we step away from the hypnotic lure of Likes and Shares and RTs does any of the writing actually get done. In cold sheds. In converted attics. In hotel rooms. In coffee shops. On trains. In departure lounges and doctor's waiting rooms. These are the places where – unseen, unnoticed – the writer writes. It is on these Invisible Days that the real work gets done. The rest of it? Well, let's just think of it as a bit of showbiz dazzle and illusion.
Invisible Days are filled with time that the reader doesn't see and probably never thinks about. This is the time when lasagnes are made between chapters and homework is crammed into the spaces between gaping plot holes. It is when other jobs and commitments are balanced between lines of dialogue and characterisation.
Invisible days are full of everyday, random things that have absolutely nothing to do with writing a book, but actually have everything to do with writing a book, because it is in and around all of that madness and chaos – in REAL LIFE – that the books get written.
When writers share good news, we are sharing a moment of public success, behind which are stacked many more private invisible moments of perceived failure, or disappointment, or frustration or burnt dinners. Those Invisible Days, weeks, months and years are crucial to writers. We must be happy to step out of the spotlight when the time comes and use those quiet days wisely. We must care for them and nurture them, not regret them or wish them away.
Sometimes it's okay to be quiet. To disappear for a while. To say nothing. Being quiet is, after all, when we hear most clearly. None of us should be afraid to turn off the noise of the public glare and step quietly back into the shadows.
After all, there is work to be done, words to be written.
Here's to invisibility.
—
Hazel Gaynor is the international bestselling author of A MEMORY OF VIOLETS and THE GIRL WHO CAME HOME, for which she received the 2015 RNA Historical Novel of the Year award. She was selected by US Library Journal as one of 'Ten Big Breakout Authors' for 2015 and was a spring 2015 WHSmith 'Fresh Talent' pick.
Her work has been translated into several languages. Hazel is a contributing author to WWI anthology FALL OF POPPIES (March 2016) and her third novel, THE GIRL FROM THE SAVOY will be published in June. Hazel lives in Ireland with her husband and two children, and is represented by Michelle Brower of Zachary Shuster Harmsworth, New York.
For more information, visit Hazel's website at http://www.hazelgaynor.com/ or Facebook page https://www.facebook.com/hazelgaynorbooks or follow her on Twitter @HazelGaynor
Category: Contemporary Women Writers, On Writing