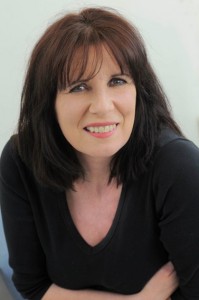 There are some books that always feature in Top Ten lists, including mine.
I never tire of reading Wuthering Heights, for example, or Jane Eyre, or Rebecca and at least once every few years I pick up one of the books I adored when I was younger, Little Women or Ballet Shoes or Black Beauty.
One of the fabulous things about being part of the digital community of readers is that there's no need to explain these books or why I love them so much. Most keen readers either love them as much as I do or passionately don't like them. Either way their feelings are strong!
There are more modern books by writers that I turn to when I'm looking for inspiration on how to write beautifully – Alice Munro, Tove Jansson, Alice Walker please step forward. I recently discovered Shirley Jackson, who wrote some incredible Gothic stories of the kind that I adore in the late 1950s and early 1960s and Patricia Highsmith is another writer whose work always sparkles and provokes and never seems to grow old.
Of course there are myriad superb women writers today producing a wealth of wonderful books but it's the classics that seem to have the staying power.
So what is it that makes some books classics, while so many other really good books are forgotten, or simply less loved? I've put together a brief list of ingredients that seem to be in almost all of the books that I consider to be classic women's fiction.
A strong heroine. She doesn't have to be likeable, or well-behaved or good – rebels are far more memorable than conformists but she must be believable and stand out from the crowd. I give you Catherine Earnshaw, Rebecca de Winter, Scarlett O'Hara and Sofia (the Colour Purple). Then there's Mary Lennox in the Secret Garden, Jo March, Pippa Longstocking and the deliciously weird Merricat Blackwood in We Have Always Lived in the Castle.
A dysfunctional or tragic childhood helps.
A difficult or strange environment, preferably a castle or failing that a large, lonely house isolated on a moor, or by the sea, on somewhere else far from civilisation.
An unreliable/unobtainable/badly behaved love interest – charming and good-looking but almost certainly harbouring a dark secret.
Bad weather (either too hot or too cold).
Either extreme poverty or extreme wealth.
Fabulous, unforgettable writing, a strong storyline and a distinctive narrative voice.
Not all of these apply to all the books mentioned, but tend to be the key themes. What confuses the issue is that the list above is also relevant to hundreds, if not thousands of books published in the last few years. Those ingredients can also be found in a large proportion of today's romantic and psychological suspense novels. Few of these, however, will become classics and most won't even be remembered 20 years from now.
With more than 300,000 books published annually in America alone – and those figures don't include self-published e-books, only a tiny minority will have the staying power that will make them loved for many years to come. And it won't necessarily be the huge best-sellers of today.
Publisher's Weekly's five best-selling books written by women in 1996 (20 years ago) were 1) Malice and 2) Silent Horror by Danielle Steele, 3) Cause of Death by Patricia Cornwell, 4) The Deep End of the Ocean by Jacquelyn Mitchard and 5) How Stella Got Her Groove Back by Terri McMillan. A great selection and I'm sure they're all very good reads but I don't recall seeing any of those in any recent Top Ten lists.
So what is that secret ingredient that's not on the list above that distinguishes a classic? I really don't know. What do you think? Please let me know!
—
Louise was born in Sheffield but lives in the West Country with her husband Kevin. She has three sons who she adores, and two dogs, Lil and Lola, who take her walking in the Mendip hills. She has a day job in Bristol working for Europe's biggest aircraft manufacturer and she enjoys reading, writing, drawing, walking and being with her friends, both in real life and on social media.
She sincerely hopes that anyone who reads it will enjoy The Secret by the Lake, which was completely inspired by Blagdon Lake, close to her home. It's her sixth novel. She's currently putting the finishing touches to Book Seven which will hopefully be published later this year.
Follow her on Twitter @LouiseDouglas3
Find out more about Louise on her website http://louisedouglas.co.uk/
Category: Contemporary Women Writers, How To and Tips