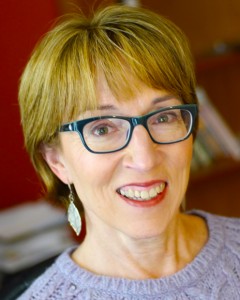 "Hi, my name is Densie and I write romance." I could be a member of Romance Writers Anonymous, if such a thing existed. Okay, so maybe being a writer of novels with strong romantic themes doesn't exactly carry the stigma of addiction, but it sometimes feels that way, especially when hanging with writers who have more literary aspirations. The derision can be subtle, silent even. But it's often there, just the same.
And check this out—in an article online about IRS employees buying things on the government's dime: "The IRS could do a better job of policing employees' spending with government credit cards, a Treasury Department watchdog said Tuesday in a report that found that lax oversight allowed a few bad apples to buy romance novels, diet pills and even porn on the taxpayer's dime." (Emphasis is mine.) So buying romance novels is on par with purchasing porn and unauthorized diet pills?" No wonder it's gotten a bad rep.
Maya Rodale, author of Dangerous Books for Girls: The Bad Reputation of the Romance Novel Explained (2015), says that when she mentions at cocktail parties she writes romance novels, one of the most frequent responses from both men and women is "Oh, like the Fabio books?" In case you're not familiar with Fabio, he graced the covers of more than 400 romance novels, mainly in the 70s. He was the stereotypical romance cover model—bulging muscles, puffy white shirt fluttering in the breeze as he seduced his swooning, busty lady love (think Joan from Mad Men in a bustier) and in the pages he handily ripped said bustier open as the bosom contained within, heaved. I'm sorry, but, with all due respect, Fabio is not the first thing I want potential readers—anyone really—to think of when they think of my novel.
My romantic suspense novel has no swashbuckler, knight, duke or superhero swooping in to rescue anyone. And there is no tattooed dude with a six pack on the cover or throbbing manhoods in the pages. But, there is a love story at the heart of all the suspense. So, what exactly is a "romance novel"? The Romance Writers of America defines the romance novel as one with a central love story and an emotionally satisfying and optimistic conclusion. That covers a lot of territory.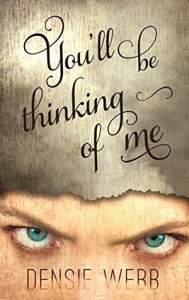 When someone standing next to you at a cocktail party pigeonholes writers of romance novels, let them know that the term "romance novel" is as diverse as the term "fiction." Romance novels can be historical, contemporary, paranormal, Christian, romantica (combination of romance and erotica), regency, fantasy, futuristic, gothic, gay, steampunk, rock, time travel and yes, my very own romantic suspense. Some romance novels are sweet, some are fraught with real loss and redemption and some are just downright dirty. In other words, there's something for everyone.
And, despite the stereotypical image of romance readers being made up of sad, brainless hausfraus or spinsters with no possibility of real romance in their lives, Rodale says her surveys don't bear that out. Dedicated romance readers come from all walks of live, all levels of education (hey, I have a Ph.D.) and most work outside the home.
Here's a sampling of what else she found: About 59% live with a spouse or significant other and a whopping 70% discovered the genre between the ages of 11–18, hardly time enough to become either a hausfrau or a spinster. And hold on to your hats, romance-novel bashers; 60% of romance novel readers consider themselves to be feminists.
Considering the above, why, when someone asks me what I write, do I feel the urge to shrug dismissively and say "It's just romance"? As blogger Emma Teitel put it, despite romance writers being "the rock stars of the literary world," (it's the second largest selling category of fiction) she also says "where lovers of romance novels go, contempt follows." As in, "Why are you reading that trash?"
The truth is, I'm not looking to rid myself of the romance habit—reading or writing. I love it. No, I'm working on a method to avoid my self-deprecating shrug as I admit to "just" writing romantic stories. As a friend of mine who writes chick lit urged me recently with a snap of her fingers, "You've got to own it!"
I'm working on that.
—
Densie Webb (not Denise) has spent a long career as a freelance nonfiction writer and editor. Her debut novel "You'll Be Thinking of Me" was released by Soul Mate Publishing in January 2015. She is an avid walker (not of the dead variety), drinks too much coffee and has a small "devil dog" that keeps her on her toes. She is currently working on a second novel.
Find out more about her on her website http://densiewebb.com/ and follow her on twitter https://twitter.com/dlwebb
Category: On Writing