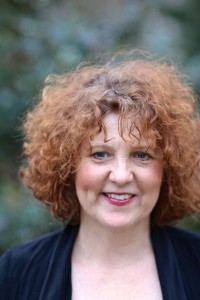 I never asked this question. Instead I asked how quickly I could get myself an agent.
Unagented authors aren't taken seriously, I reasoned. You can't approach big houses without one and I wanted readers and a big contract. Getting an agent was the only way to achieve this goal.
So I sent out queries, alphabetically, to all agents interested in books like mine. Half way through the B's, I struck gold: a reputable agent, whose name began with B, asked me to send my manuscript along. She wanted to know who had already seen it and hoped it wasn't under consideration elsewhere. Oh, and it might take four months to get feedback, she said. She had a system and didn't read manuscripts during business hours, when she was busy representing her clients.
I went for it. This, to me, was a yes, mostly because it wasn't an outright no. Long story short, four months later, she picked me out of her slush pile. She loved my novel and once I'd made a few changes, and signed a contract (big moment), she began shopping the book to top publishers.
When she had good news, or interesting rejections, she passed them along. She shielded me from nasty rejections. Hers was a full time job and she took me seriously. Thus I began to understand how the industry worked.
As time went on, I noticed a pattern. Editors often loved my book even when rejecting it. They saw promise. This book was too quiet, but perhaps my agent could send along my next?
Such feedback was at once heady and disheartening. But after all, top editors were considering my novel and debating whether or not they could break it out. Sometimes I was rejected because editors couldn't see it winning prizes. Once, my agent forwarded a voicemail from an editor bemoaning the fact that he couldn't get his marketing department on board. He finished by saying, "Your writer can definitely, definitely, definitely write." I was in agony. But yet I lived on that rejection for months.
I slowly learned an interesting lesson. It didn't matter how good my writing was. What mattered was whether the marketers believed my book could sell, and in numbers.
Back I went to the drawing board. In due course I sent my agent a second novel. She decided I'd hit the jackpot and was convinced I had written a wonderful novel. In our celebratory lunch she told me she wanted it to be translated into at least six languages. I was walking on air.
Then came the reality check. Yes, said the publishers, this is marvelous but we cannot sell it. Yes it is beautifully written. But how will we get it on the Best Sellers List?
Why not submit to small independent publishers, I asked my agent. "I don't think that will be good for your career," she replied. But I didn't yet HAVE a career! The real reason is that agents represent you in order to make money. They aren't in it for charity.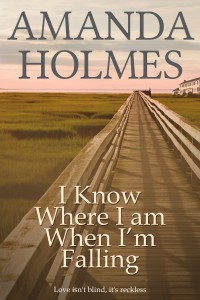 At a Pen Faulkner literary event, I chatted with someone in publishing. Publishers have eliminated midlist authors, she told me – the authors publishers traditionally expect to grow. But now they don't grow writers. Instead they are looking for one hit wonders.
I continued to experience near misses. My agent and I waited, along with a top publisher and several enthusiastic editors there, for the verdict from an executive editor. You see, it was "we" now. My book had become my agent's book as well as the book of these potential editors. We were in it together.
It was a no. The executive editor decided they couldn't make enough money off my book.
We were devastated. But here was the blessing of having an agent. My project was her project. She believed in it even more than I did.
Finally, the book was picked up by a small independent publisher. I could perhaps have approached them without an agent. But would I have done so? I'd had such high hopes. But battle weary, I was now thrilled to go with this publisher, since all they wanted was to put out my book and let it find its level. The experience was a positive one.
What did I learn from having an agent? I learned my work was good by objective standards. I learned that if you don't know your worth, an agent does wonders for your ego. An agent fields rejections, remaining undaunted. She puts her reputation on the line for you. And that is huge.
But with the advent of ebooks, things have changed. Profits are smaller, even while sales are higher. Readers are looking for books and the industry thinks they've got things in hand, and that marketers know what they're doing. Do they?
Sadly, my agent recently closed shop for personal reasons. It was bliss having somebody root for me, reading and believing in me. I will always be grateful for that. But will I seek representation elsewhere? Not sure. My kind of book might have its best shot with small independent presses.
I want my books to be read, of course. But a small readership is better than none at all. I got from my agent a vote of confidence in a market that is floundering. But this is a brave new world, of e books and independent presses. If you have confidence in your worth, maybe the time has come to go it alone.
—
Amanda Holmes is the author of I KNOW WHERE I AM WHEN I'M FALLING, a novel. Her stories have appeared in such publications as Ploughshares, The Christian Science Monitor, Rattapallax, Main Street Rag. She blogs at www.irrelevanceofhope.blogspot.com Her website is www.byamandaholmes.com   twitter @byamandaholmes
Category: Contemporary Women Writers, How To and Tips