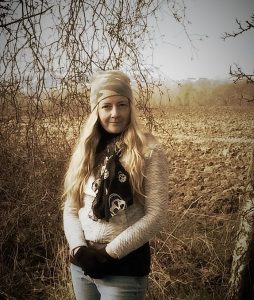 He thinks of the beachfront as a veneer, shining and welcoming, yet just a few streets away, hidden behind the façade, this place is so very different. Beachside one would only find discarded candy floss wrappers, back in Doublestraat they are replaced with used needles and discarded cigarettes.

Above is an excerpt from my novel, Reckoning Point. After the success of Exclusion Zone, which was based in the wilderness of Chernobyl, I knew I had to make the sequel just as memorable, so when in September 2015 we went back to Scheveningen via Schiphol, I had high hopes that I'd found my next setting, but I worried that it might be too geographically nice for a crime novel. I needn't have worried, as from the airport we went via train to Holland Spoor and we got off at the wrong place.
It was well past midnight and Holland Spoor was dark and deserted. We milled around outside, waiting for a taxi which never arrived, and I recall looking into the canal that ran both sides of the station.
The water was murky and had an air of malevolence around it. Rows and rows of bikes were stacked up in cages, adding to the sinister feeling of solitude. We retreated back to the station, got back on the right track and finally, at 2 o'clock in the morning, we arrived at the Carlton Beach Hotel.
When we awoke the next morning I opened the curtains to our beachside room and breathed a sigh of relief; we were back in the Scheveningen that we knew and loved, but one particular spot kept coming back to my mind; that isolated, barren place where we found ourselves on that first night. I knew then I'd found my place.
To me, location is vital to the story, indeed the whole premise of Exclusion Zone came about from a question; what if bad things were happening in a place where no law enforcement were willing to go? Reckoning Point has grown from a seed sown directly from my visit, how a setting can be picture postcard perfect – until you take a closer look.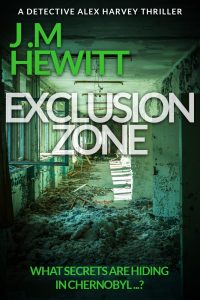 The third book in the Detective Alex Harvey series is underway, not physically, but the plotting has already got the cogs turning in my mind. This time it's the inland eastern region of Majorca.
Every summer for more than a decade we have stayed in Cala D'or and usually we cycle from the resort, heading inland and uphill for many miles before turning and (when the wind is right) free-wheeling all the way to Portocolom. It's the parts inland that for me are the most interesting.
The tourists and beaches and shops are gone, instead we are in olive grove country. Dusty lanes lined with stone walls, farmhouses with gates guarded by the occasional fearsome looking dog. Rarely a soul is to be seen and it's so contrasting to the candyfloss coastlines.
I look at these walled pieces of land with the crumbling bricked homes as I cycle, and I ponder upon the fact that anything could be happening behind those boundaries and it's so cut off from civilisation that nobody would really know. It's almost got a feeling of noir, of darkness, of century old generations, untouched by the tourist trade that is so close; unseen and ignored.
It will however take a very special location to top Chernobyl. It was the perfect setting for dark deeds to take place, and most of the more graphic scenes play out in the Red Forest, named because when the radiation hit, the trees turned red and died.  Four square miles of abandoned wilderness, the perfect place for a serial killer to snatch those who dare to cross the check point and wander off the beaten track into a place where nobody will hear them scream…
—
In 2008 J.M Hewitt won the Silver Prize in the author v author competition (supported by the National Literary Trust)
She was shortlisted for the Inspire and Mentor Campaign – selected by Jojo Moyes 2012 and had two books independently published – Freedom First Peace Later (2010) and Worlds Apart (2013) –Bluewood Publishing.
In 2015 the author was long listed for the Retreat West First Chapter Competition and was the winner of the BritCrime Pitch Competition 2015
J.M Hewitt is a finalist in the Twisted 50 Short Story Competition 2016 and will be appearing at the Felixstowe Book Festival in 2015 and 2016 and the East Anglia Author Festival 2016. In April 2016, the author was a guest curator for BritCrime, the online festival that she holds responsible for kick-starting her crime writing career.
She is a member of the CWA, ITW and East Anglian Authors.
Exclusion Zone is the first in the Detective Alex Harvey series and was published by Endeavour Press in 2016.
Buy Exclusion Zone HERE
Find out more about J.M Hewitt on her website:  www.jmhewitt.com
Facebook: www.facebook.com/j.mhewittauthor
Follow her on Twitter: @jmhewitt
Category: Contemporary Women Writers, On Writing