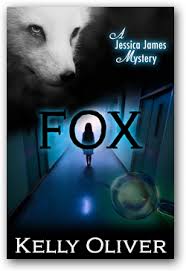 In addition to page-turning entertainment, my novels take on ripped-from-the-headlines women's issues.  My first novel, Wolf: A Jessica James Mystery, deals with the timely issue of party rape on campus, while the second, Coyote takes on the human trafficking on Indian Reservations that comes along with hydraulic fracturing (Fracking). And the third, F.O.X. features genetic engineering and the mysterious world of In Vitro Fertilization.
These are important issues that don't always get as much attention as they deserve given the magnitude of the problems and the numbers of people—especially women—affected. Although my main goal is to tell a good story, hopefully the novels raise awareness about some of these issues along the way. A lot of my nonfiction has revolved around women's issues, and I've imbued my fiction with these same ideas.
Writing about contemporary issues such as campus rape, human trafficking, or the secret world of In Vitro Fertilization and egg donation, whether in fiction or nonfiction, requires researching news sources, journals, and magazines to get both a general idea of the scope of the problems and how they manifest themselves, and also a more personal notion of how real people, especially women, are affected by these problems.
How do college women deal with date rape and the fact that it's so prevalent on campus? What is the experience of teenage girls who are doped up and forced into prostitution at man camps in the oil fields of North Dakota? Or, what about women who face what doctors call "selective reduction" when too many embryos "take" in IVF and they're faced with the difficult choice of how many babies to have? There is the social side to these issues and the personal side.
For me, nonfiction allows me to analyze the social and political dimensions of these issues, but fiction enables me to get into the personal side, too.
In my latest novel, F.O.X., I use dialogue to highlight the different position of two medical students, Jack and Max, on the issue of genetic engineering. Even while developing their characters, points of view, and distinctive voices, I had a lot of fun giving them a meaty philosophical issue to chew on. Another character in the novel, Olga Davis, feels forced into IVF by her circumstances, but then has to deal with the difficult choice to "selectively reduce" the five embryos growing in her womb. Through her struggle with her decisions, Olga comes into her own.
I created strong young women protagonists not only because I that's what I like in a novel, but also because I think it's important to imagine a world where forceful women have each other's backs and value female friendship and solidarity. My main character, Jessica James, is full of doubts and flaws. She's clumsy, smart-mouthed, and always getting into trouble. But, she also has heart and grit and tries to do the right thing.
More than having a maverick woman character, I wanted to create a world of tough women who support each other. I wanted to show solid friendships between women as the basis of their actions and the foundation for how they deal with corruption and violence.
So, in addition to Jessica, we have her best friend Lolita Durchencho, a black belt in karate who runs a high stakes poker game and is known around Chicago as the "poker Tsarina," along with their friend Amber Bush, a lovable rescue-remedy pushing hippy who's not a spacy as she seems. In the first novel, together the three friends bust an art theft, bring down a Russian mafia boss, catch a murderer, and beat up some would-be rapist frat boys along the way.
In every novel, I develop several different women characters with various strengths and weaknesses that defy stereotypes and work together to stop the bad guys.
Although there are serious themes in my novels, I also think humor is important. It makes reading more fun. And, it makes it easier to navigate difficult issues. So, I make sure to add large doses of comic relief, especially through quirky minor characters like Wolf's Vanya Ivanov, a wiry chain-smoking mobster who turns out to have a soft spot for dogs and grandmas.
In my second novel, Coyote, the Blackfeet Tribal Police Chief, Madge Blackthorne, is quite a character. She doles out hard candy from her squad car, and steely slugs from her Beretta Storm shotgun. In F.O.X, Samatha Brewer may serve tea from a silver platter and read trashy romance novels, but she is a brilliant post-doc and has a will of steel.
Through fiction, it's possible to raise awareness of important social issues without becoming heavy handed or boring. It's possible to read for entertainment and still learn a thing or two. The best novels expand our horizons and give us new vantage points from which to see the real world.
—
Kelly Oliver is Distinguished Professor of Philosophy at Vanderbilt University and well-known feminist philosopher. She is the author of fourteen nonfiction books, most recently, Hunting Girls: Sexual Violence from The Hunger Games to Rape on Campus, which won a 2016 Choice Magazine award. Kelly's new crime mystery trilogy features kickass heroine Jessica James, a Montana "cowgirl" and philosophy grad student taking on ripped-from-the-headlines crimes like rape drugs on campus, sex trafficking, fracking, and the secretive world of IVF. The adventure begins with Wolf: A Jessica James Mystery #1 (Kaos Press, June 2016), followed by Coyote: A Jessica James Mystery #2 (August 2016), and Jessica's adventures continue in F.O.X. A Jessica James Mystery #3 (May 2017). Learn more about Kelly and the Jessica James Cowgirl Philosopher Mysteries at www.kellyoliverbooks.com
FOX
Killer Genes Are No Accident.
When Jessica James wakes up half naked behind a dumpster in downtown Chicago, she thinks the hot intern feeding her Fiery Mule Slammers slipped her a Mickey. But after a pattern of similar incidents around Northwestern Research Hospital, Jessica realizes she wasn't raped, she was robbed. Robbed of something as valuable as life itself. Hunting for the predator drugging and dumping Ivy League co-eds, Jessica discovers secrets about her own identity that force her to rethink her past. The solution to the mystery lies in the cowgirl philosopher's boot-cut genes.
The "dumpster girls" are all top of their class, attractive, college girls, who are drugged and dropped behind dumpsters, with tiny mysterious incisions on their bodies. The police are baffled. When a girl turns up dead, armed with her quick wit, cowgirl grit, and philosophy, it's up to Jessica to solve the mystery to save herself and her friends before they become the next victims.
"Stoner" Jack Grove, a third year medical student studying abnormal psychiatry at Northwestern University, and one of Jessica's bestfriends, secretly has a crush on her. While Jack is trying to understand the criminal mind, his classmate and rival, Max White, is trying to eliminate it through genetic engineering. Competing for Jessica's attention, Jack and Max become the primary suspects in the series of "dumpster girls."
Olga Davis, the trophy wife of business mogul and aspiring Senator Ronald Davies, is under pressure to get pregnant, she resorts to IVF ata fertility clinic run by Max White. When five embryos attach and are viable, Olga faces the toughest decision of her life. Trying to keep her "unnatural"pregnancy a secret, and obsessed with finding out the identity of the biological parents, Olga must steal from her husband, and pay off a blackmailer threatening to expose her.
In 
Kelly
Oliver
's stunning page-turner, Jessica, Jack, and Olga are fighting not just for their own lives, but also for the very future of human life.
Category: Contemporary Women Writers, How To and Tips