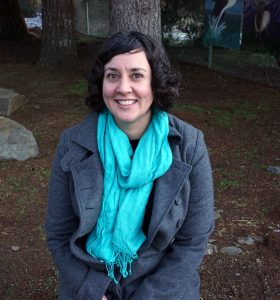 I have been writing since elementary school – well, primary school because I'm Australian – but I've only recently started considering myself to be "a writer." There were a handful of things I began doing to take myself seriously, and you know what? They actually work. Remembering them – in no particular order – has helped my writing and confidence level. Hopefully they will help you too!
Just write it:
I know, life gets in the way, or it "finds a way" as some tall, dark and handsome doctor of chaos once said. There are always things going on, always things that need doing. That's okay, but don't let them stop you from writing what you have to say. Just write it.
 Take a chance:
Let someone read your work, whether that be a friend, someone from a reading or writing circle, or even – gasp – an editor or a publisher. Time waits for no one, and think of all the wonderful possibilities that you open yourself up to by taking a chance.
Make time to write:
Make it a priority because it is important, fun and rewarding. When you make it a priority for yourself, other people understand that it is important too. Whether it is after work, after dinner, before dinner, instead of making lunches – the kids are big enough now that they can do that themselves, aren't they? – or even, instead of making dinner. Make time to write.
Give yourself some credit:
Writing is wonderful, but it is also hard. When you've done some, remember that you've done some! Give yourself credit for doing it. It is hard and not just because making time to do it can be hard. Writing is like wringing a bit of you out of yourself and making it sound good on paper. And you did just that, so good job!
Listen to the world:
Let the world around you be your inspiration. For example, maybe the sound of the carrots you are chopping reminds you of a scene from a movie, and you always wished the characters in conversation at that moment had said something else. Write it. Or maybe the yells and shouts of kids fighting in the background prompt the characters in your head to have a heart to heart. Listen to the world because it can't all be strolls along the beach and quiet, expansive vistas speaking to our hearts and minds.
Write it down:
Kudos to you if you already figured out that those golden nuggets of storyline that appear magically in your mind as you're falling asleep, are never there in the morning. I recently, finally, accepted that I will never remember them in the morning. Turn the light on and write it down. Pull the car over for a few minutes and write it down. Excuse yourself from that riveting conversation and take a few notes. You will never regret it. Even now when I'm working at my new job – it's still new after nearly 4 months because I was "retired" for 10 years – I can still take a moment to jot it all down and slip that precious note into my bag for later. Especially now that I have more to distract me from writing, I need to write it all down.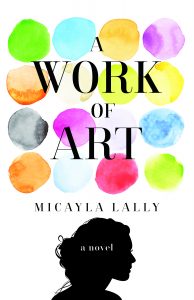 Say no:
This goes back to making time. You can say "no" or even "not yet" when the kids or someone else ask you something. You can ask for more time because "Mom is writing" and that's okay. The housework and towels that need folding will still be there tomorrow. You can say "no" to laundry because you have something more pressing – ha ha! – to do first. Taking your writing seriously helps with prioritization. You may come to find out that sock pairing isn't as high up as it was before.
Not only is taking yourself seriously self-beneficial, but it also encourages the people around you to take themselves seriously too. Perhaps someone has a story burning inside of them, and they just needed a bit of encouragement to write it down. My nine-year-old is happy to tell people that he is writing his own book, and wonders aloud sometimes about the intricacies of getting his story published. And that is definitely something to take seriously.
 —
Micayla Lally lives in Oregon with her husband and three children. Her debut novel, A WORK OF ART, hit shelves on May 2, 2017. Find out more at micaylalally.net or on Twitter @MJLally2nd and Facebook at Micayla Lally Author.
ABOUT A WORK OF ART
Letting go after her abrupt break-up with Samson is harder than Julene thought it would be, especially since her ex has wasted no time in burying himself in the local dating scene. But during an extended visit to her parents overseas, Julene rediscovers her love of art, and a burgeoning career develops. Samson, on the other hand, after trying valiantly―and unsuccessfully―to forget Julene, has settled instead on his own new career.
When Julene returns home to Australia, a coincidental meeting leads to an emotional reunion―but her love and patience will be tested when she finds out just how busy Samson has been in her absence. Yes, they have both made mistakes they can work through and move past―but when a specter from Samson's past looms, Julene wonders: Can she trust him again?
Category: How To and Tips