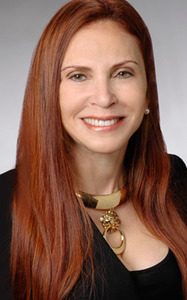 In 2003, Mark Haddon made a well-deserved splash with his first novel, The Curious Incident of the Dog in the Night-Time. It's a coming-of-age tale posing as a mystery, narrated by Christopher Boone, a 15-year-old with Asperger's Syndrome. It was a break-through book, one that introduced people on the autism spectrum, especially the autistic savant, to a wide audience.
I should note here that Asperger's Syndrome is the higher-functioning end of the autism spectrum, a neuro-diverse condition that affects people primarily in the areas of speech and social skills. Many people on the spectrum are so mildly affected that you wouldn't notice anything different about them. At the other end are some who are completely non-verbal. I should also note that in the novel Christopher is not officially diagnosed with Asperger's Syndrome and that author Haddon has said that he wanted to avoid the label.
Mark Haddon is not himself autistic. Should he then have not written the book—a book that, along with being a fine read, launched a thousand conversations about autism?
Some would say he should not have.
In September of last year, another author, Lionel Shriver (We Need to Talk About Kevin) gave a talk in which she argued that novelists should feel free to write about characters from all racial and ethnic backgrounds. The notion that it is unethical to integrate cultures-not-our-own into our lives has become so ridiculous, she said, that students at Oberlin College in Ohio have objected to the presence of sushi in the dining hall as "culturally appropriated food."
Her talk was unsurprisingly controversial: At least one woman walked out to protest this "tirade."
Shriver focused on ethnicity, and only touched on the differently-abled when she defended Dalton Trumbo's choice to write from the point of view of the blind and limbless narrator of Johnny Got His Gun.
But putting a limit on an author's right to create neuro-diverse characters is the next obvious step. In the same talk Shriver described the hostility she encountered after fictionalizing her brother's struggle with morbid obesity. She herself is not morbidly obese, so how can she possibly understand what her fat brothers and sisters feel?
So let's ask, is it fair for a neuro-typical author to write from the point of view of a differently-abled character, specifically one on the autistic spectrum?
I think so.
As novelists we're in the business of seeing the world through different eyes. And once we limit what's fair for a novelist to write about, we balance our skis at the top of not just a slippery but a very steep slope. It's true that I've never heard anyone complain about a writer exploring the challenges of being left-handed in a right-handed world, but then what about dyslexia? ADHD? The inability to get better than a C in algebra?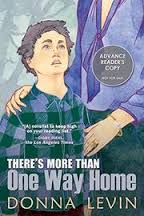 Let's get back to the autism spectrum, though. I've written about characters on the spectrum and plan to continue to do so. I believe that to say that a person on the spectrum is so different, so Other, that a neuro-typical person cannot imagine him or her, is far more demeaning than to hope that we can understand one another.
To imagine oneself as another human being, whatever labels comes along with that human, is the beginning of empathy.
And whether we like it or not (and we don't), it's a painful truth that there are those on the spectrum who are non-verbal. Why shouldn't an author try to give him or her a voice?
It's true that as the number of fictional characters on the spectrum multiply, stereotypes multiply as well. The 1988 film Rain Man did a disservice here: Dustin Hoffman's character, like Christopher Boone, is an autistic savant: He possesses computer-like skills in math and memory. A popular movie has a wider impact than (almost) any novel, and Rain Man helped spread the idea that people with autism are happy to fill in for your calculator.
Other stereotypes abound: people with autism fear touch; people with autism can't feel emotions; people with autism relate to animals because they can't relate to people…
As is often the case with stereotypes, there are real people who fit some of these descriptions. But by no means all. And stereotypes are stereotypes, whether it's a heartless CEO who pollutes the environment for the sake of profits, or a sexist husband who won't let his wife get a job.  They rarely exist in their pure form in real life—and they never work well in fiction.
As understanding of autism increases, thanks in large part to authors like Mark Haddon, readers will recognize these stereotypes, and reject them as they would a friendly cop on the corner with an Irish brogue.
By reject, I mean they won't buy or read the book. Authors will get the message, loud and clear.
—
Donna taught fiction writing for two decades, most notably at the University of California Extension at Berkeley, where she led the Novel-Writing Workshop. Her first novel, Extraordinary Means (William Morrow), was celebrated by Kirkus as a "a witty, clear-eyed debut," and the San Francisco Chronicle described it as "an extraordinarily lively, funny novel." The Los Angeles Times called her second novel, California Street (Simon & Schuster) "inventive…thought-provoking and fun to read," and The San Francisco Examiner called it "a lifeboat in a sea of featureless fiction."
Both of Donna's novels were optioned for film. Donna taught fiction writing for two decades, most notably at the University of California Extension at Berkeley. She lives in San Francisco. Learn more: http://www.donnalevin.com/
Follow her on Twitter @DonnaLevinWrite
About There's More Than One Way Home:
Anna Kagen seems to have it all: She's young, beautiful, and married to a wealthy, prominent man. But within the walls of her San Francisco mansion, she spends her time dodging her husband's barbs and hunting down potential friends for her son, Jack, a 10-year-old on the autistic spectrum. That old life suddenly seems idyllic when, on a school field trip, she makes the small error in judgment that sets in motion a chain of events that leads to another boy's death. Suddenly Jack is a suspect, her husband's career is in jeopardy, and Anna has to choose between loyalty to her son…and what may be her one chance at happiness.
Category: Contemporary Women Writers, On Writing