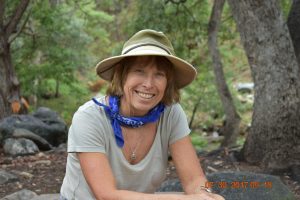 Memoirs are the current rage. If you have noticed, maybe you are wondering if you should jump in and write one yourself. You aren't alone. At this writing, over 150,000 titles on Amazon are memoir. Mind boggling. Maybe it's because more people are now interested in reading memoir, prompting writers to cash in. Or maybe it's because we, as a society, are more open to read about traumatic experiences that maybe only ten years ago were considered taboo—kept hidden in the closet kind-of-stuff.
If you've written a memoir and tried querying literary agents, you know the standard rejection letters by heart:
"Sorry, this is not a good fit for our agency."
"I would have a hard time selling this."
"Only memoirs written by celebrities are selling."
What should a writer do?
Self-publishing is also an option, one that I'm not going to discuss here. To be honest, that's not a road I've ever cared to travel. If it's one you want to try, there is plenty of information available. I'm going to present a third option: Querying small publishers directly.
You may be thinking: But don't all publishers require a literary agent?
This is a question that I see posted on Facebook writers groups on a regular basis. The answer is 'no.' If your goal is to be published by one of "The Big Five" (The Hachette Book Group, HarperCollins, Macmillan, Penguin Random House, Simon & Schuster), yes, you will need agent representation. However, there are hundreds of small and medium sized presses whom you can query directly. These are traditional publishers. They will edit your book, design your book cover, and help market your book—all at no charge. At one time, many publishers offered advances to cover your expenses in helping to promote your book (something you will need to do no matter which route you take), but this is now rare, although sometimes offered by the larger publishers to those with a successful publishing history.
If you think this route might be a good fit for you, you may be wondering how you go about finding a small publisher. The internet makes the whole process incredibly easy. There are a number of online databases and websites to help you in your search.
First off, you don't want to query a publisher who does not consider memoirs. Therefore, a resource that allows you to narrow your search is not only helpful, but necessary. I used both QueryTracker.net, and Small Presses—Poets and Writers (SPP&W), to conduct my search. QueryTracker's publisher list is small in comparison to SPP&W, but the advantage is their website allows you to track your queries for free. And although SPP&W has more options, I found their database was not always current. This required due-diligence on my part, checking out every possible lead by going to their website to find out:
If they were still in business!
If they were accepting submissions (some have strict windows in which you can submit.)
If they indeed accepted memoirs (sometimes their interests had changed.)
And finally, the submittal requirements—in my mind absolutely critical to be followed to the letter.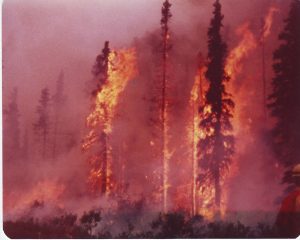 Before you ever send a query letter, it's vitally important to read their submittal guidelines. Each publisher, as does a literary agent, has preferences. While some can be more forgiving about not following the rules than others, most are not—because frankly they don't have to be. After all, they can receive hundreds of queries per week, and submittals that don't follow the rules are easily deleted without regrets. Why chance it? You also don't want to appear ignorant. Read the requirements.
If you have been doing your homework, you have read about the book proposal requirement for nonfiction. This confuses many memoir writers. Aren't book proposals only for nonfiction books such as self-help or how-to? When you look at the suggested outline of one, this may appear to be the case. Adding to the confusion is memoir is often treated like fiction when it comes to querying and submittal requirements. However, my experience has been that about 50% of the agents and publishers requested a book proposal. Those are pretty good odds. You will need to be prepared, just in case.
The next step after doing your homework is to take the plunge. I suggest sending out five queries at a time. And wait. Just like with literary agents, there will be much waiting: one to six months is not uncommon. Did I just hear you scream, "Wait? What?" Sorry to say, but the traditional route is grueling. However, in my humble opinion, it's worth every minute, week, day, month. Why? Because the self-publishing option is easy—so easy that anyone can do it. I wanted to be published traditionally because it is not easy. That makes the reward at the end worth the hair-ripping hassle, frustrated waiting, and the ultimate testing of patience, worth it.
—
Originally from Syracuse, New York, Ms. Strader moved to Prescott, Arizona with her family in 1972. In 1976, she became one of the first women on a Forest Service fire crew in the Santa Rita Mountains south of Tucson.
Her publishing history includes many web articles on her expertise of landscaping with desert plants. A local newspaper, the Green Valley News, printed an article about her firefighting adventures, the magazine, Wildfire Today, later published an excerpt. The article generated interest in her speaking on this topic to several clubs, including the American Association of University Women. Summers of Fire: A Memoir of Adventure, Love and Courage is her first book, scheduled for publication on May 1st, 2018 by Bedazzled Ink Publishing. She is currently working on a prequel.
In addition to writing, Ms. Strader is a landscape architect, certified arborist, and watercolor artist. She currently lives in the same area where her Forest Service career began.
Lstrader2008@aol.com
Blog address: https://summersoffirebook.blogspot.com/
Facebook author page: https://www.facebook.com/LindaStraderauthor
Category: Contemporary Women Writers, How To and Tips