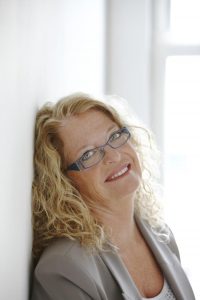 I blame my lust for the lawless West on Nancy Drew and The Secret of Shadow Ranch by the magnificent author Carolyn Keene. When exotic Nancy took off for a vacation at the Arizona ranch with her pals Bess and George a young Kris Radish, growing up across the street from a Wisconsin cornfield, all but wet her pants with excitement and joy.
First of all George was "a tomboyish girl with short dark hair" (Nancy!) and there were horses at the ranch, and cowboys, mountains, guns and a mystery. Cowboys also meant there had to be cowgirls, I mean who would cook otherwise, and guns, sagebrush, a sheriff, Indians, rockslides and horse rides and Nancy even got knocked unconscious before she solved the mystery.
It's a wonder I did not run away from home the day I read this book, instead I waited until I was 20, had my college journalism degree, and then drove like hell right to Montana.
It really is true, just ask the millions of other girls who read this same story, that a piece of literature can ignite a passion that can only be eased by something as crazy as a trip to find Shadow Ranch when you are a grown woman.
My Western fetish took me to other places besides Montana. I galloped to California (Well, it was once considered the West back in the old days before all those expensive houses replaced the ranches), Arizona, Colorado, Utah, Idaho…every state the other side of the long Mississippi River.
I worked in some of those places, rode horses, hiked over mountains, carried a pistol (Someone was stalking me so stay calm, I'm not one of THOSE people!) bought five pairs of cowgirl boots, helped during calving and branding season, slept under the stars, listened to the wolves and coyotes howl in places so remote it was a wonder I got out alive, sometimes took some of my own gal pals with me and more then once I swear I heard the whispers of all the cowgirls who had ridden the same trails I hiked through the mountains and valleys.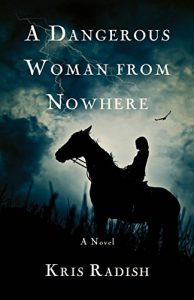 One summer I was an Assistant Camp Director at a Girl Scout horse ranch in Utah where we stampeded horses up to the meadow each night and back down each morning, taught girls how to saddle their ponies, told them stories about brave cowgirls who had slept in the same spot 100 years before them, and lassoed fence posts with long pieces of rope as we screamed like wild women and girls who were living right inside their own mystery books.
I've spent my life in and out of the West and when I leave I always feel such an ache in my heart it's as if I'm about to go into a long period of mourning.  There are lots of beautiful places in this world, and especially in this country, and I have had adventures in many of them, and will never stop having them either.
I'm no longer a tenderfoot like Nancy was when she found that gold in the mountains near Shadow Ranch and my own writer's imagination has always thought that she bought her own sprawling ranch with some of that gold and is waiting for me on the long porch with a glass of wine, her spurs resting on the table, and her hat pushed off to the back of her head while she watches her horses graze.
I'll spend the rest of my life looking for Nancy and her Shadow Ranch but I also know that there's a cowgirl's spirit inside of every little girl and every woman who dares to risk and dream and who refuses to let her own sense of adventure vanish as the years whip against her.
Nancy is out there waiting for all of us. Saddle up, it's time to ride.
#####
Find out more about Kris Radish on her website http://www.krisradish.com/
About A DANGEROUS WOMAN FROM NOWHERE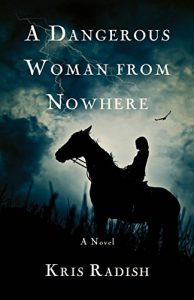 Briar Logan is a loner who has already survived a wretched childhood, near starvation, and the harsh western frontier in the 1860s. Just when she is on the brink of finally opening her heart to the possibilities of happiness, the love of her life is kidnapped by lawless gold miners―and she steels herself for what could be the greatest loss of her life.
Desperate to save her husband and the solitary life they have carved out of the wilderness, Briar is forced to accept the help of a damaged young man and a notorious female horse trainer. Facing whiskey runners, gold thieves, unpredictable elements, and men who will stop at nothing to get what they want, the unlikely trio must forge an uncommon bond in order to survive. Full of lessons of love, letting go, and the real meaning of family, A Dangerous Woman From Nowhere is a timeless western adventure story about courage, change, risk, and learning how to unlock damaged hearts and live in the sweet moments of now.
Category: Contemporary Women Writers, On Writing