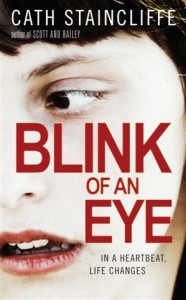 Cath Staincliffe is an established novelist, radio playwright and creator of ITV's hit series Blue Murder.  She doesn't do word counts, which came to us as a surprise. Hence we asked her, why?
I don't do word counts. Well, only once I've completed a novel, and then with one eye closed, holding my breath, worried it won't be adequate. There are a couple of reasons why I avoid them (apart from the above mentioned fear of falling short).
Firstly, I write longhand so although I might be able to judge that I've written ten or twenty or two pages today, I can't tally the numbers at the stroke of a computer key. Secondly, there's the way I developed as a writer.  When I started out I had a part-time job and small children to look after. My writing time was very constrained.
The first two books were written in the only free slot of my week – a two hour stretch on a Friday morning when I wasn't at my day job and the youngest child was at playgroup or nursery (it's all a bit of a blur now).  I became used to grabbing that time and writing.
I was very strict with myself – ignoring the chores, which were legion, resisting all those little distractions that suddenly begged for my attention – and I just got on with it. Back then there was no email or Twitter or text messages to lure me away from the task at hand but I like to think I'd have withstood them as well. As long as I sat there and scribbled for my allotted span, it didn't matter how quickly or slowly I got it down or how many pages I filled.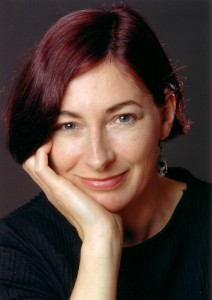 Somewhere along the way I had learned that it is all too easy to undermine yourself when you're writing. Any confidence or belief in what you're making is a fragile, easily fractured thing and 'judging' my work by the quantity I was producing would have been another way to chip away at the dream: only done 300 words, you'll never finish, it's probably rubbish anyway, give up now.  You know the sort of thing.
As you might have gathered from what I've already said, I am a writer who writes sparingly. My early novels were about 240 pages long, some were as little as sixty thousand words – but they worked at that length. In the years since there seems to have been a trend for novels to be much longer, for us all to be churning out wrist-breakers. Some of my contracts stipulate word counts that make me want to weep.
And I have on occasion been found wanting and had to add several thousand words to a manuscript in order for it to be published. Some writers have the opposite problem from mine – they write at great length. A friend recently talked about having to cut 40,000 words from her latest WIP to make it more manageable. Forty. Thousand. Words.
Now I know that many writers (possibly the majority?) measure their daily word count. Some tweet their progress, others blog about it. Initiatives like NaNoWriMo invite people to reach a word count as a way of encouraging fledgling writers not just to start but to keep going. In my case I found other measures worked better for me. Attending a regular writers' group gave me a monthly goal to complete my latest chapters for submission to my fellow authors and of course once I was lucky enough to get published I had deadlines in my contracts.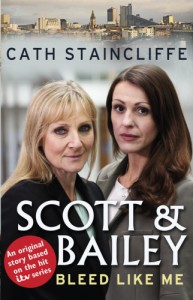 As with other aspects of the process of writing there is no 'right' or 'wrong' in creating stories and putting them down on paper – or up onscreen.  What is most important at the end of the day (after just getting on with it) is to find out what approach works for you – and stick with it.
Is that long enough yet?
PS  Perhaps I should add a disclaimer here (and not just to pad out the piece) – little of the above holds true for my scriptwriting. Radio and TV need material to fit very exact time-slots so the length of a script is a given thing which the writer must work to. I still don't do word counts but I do watch those page numbers and read the work aloud to time it. Also, for reasons I don't fully comprehend, when I write a radio play or TV drama I work straight onto the computer unless I get to a difficult or emotionally loaded scene which demands the old pen and paper.  Strange but true.
—
Cath Staincliffe is an established novelist, radio playwright and creator of ITV's hit series Blue Murder, starring Caroline Quentin as DCI Janine Lewis. Cath was short-listed for the CWA John Creasey Best First Novel award for Looking For Trouble, the debut in her acclaimed Sal Kilkenny series, and for the Dagger in the Library award in 2006. She was joint winner of the CWA Short Story Dagger award in 2012 for Laptop. Cath's newest novels, Split Second and Blink of an Eye examine hot topical issues and tell stories of ordinary people, caught up in the criminal justice system, who face difficult and dangerous choices.  Cath writes the Scott & Bailey novels based on the popular ITV1 series.  She is a founding member of Murder Squad, a group who promote crime fiction.  Born in Bradford, Cath lives in Manchester, England with her partner and family.
Find out more about Cath on her website www.cathstaincliffe.co.uk and follow her on twitter @CathStaincliffe
Category: Contemporary Women Writers, On Writing