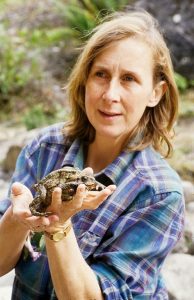 Writing for children, it has been said, is just like writing for adults, only much harder. So why would anyone attempt to write a novel for 8 – 12 year olds?
I started by mistake.
I'd loved the stories my Dad had told me, and being Irish, he spun some really good yarns. He had a gift for make up stories as he went along. They were always fresh, clever, funny and involved pet hamsters, adored teddies and other household characters. I knew I couldn't be as spontaneous but did start to write an adventure starring my two sons.
My younger boy, then aged 10, enjoyed what I'd created and soon demanded a good chunk of story each night at bedtime. He shunned favourite books and his father was no longer allowed to read to him. It didn't matter that I was out at work during the day. It didn't matter that I was stressed and distracted. He wanted his story.
The first tale was set in Nepal – where we'd lived as a family for six years and I delighted in introducing him to lots of interesting wild animal characters. The Himalayan region is rich in wildlife, some of it not altogether good for your health, so I featured encounters with a king cobra, tiger, bears and even unpleasant creatures in the underwear. There was also ample opportunity for dung-fights between the brothers and rudeness and banter between the siblings too. My youngster loved it when his character out-smarted his big brother. Interestingly he didn't have any trouble with the concept of his big brother being the narrator, despite me reading it out in the first person.
At the time I was writing this book, I was working as a General Practitioner / family physician in Cambridge, a city with a surprising amount of deprivation. Our clinic looked after a good proportion of patients with some fairly serious mental health issues. Friday afternoons in particular seemed to be the time when crises were most likely.
There were also odd things going on behind the scenes by the folks who controlled funding to our service. The upshot was that the Primary Care Trust (as it was then) decided to close us down. So during the day I was trying to support some quite seriously ill patients, against a background of people worrying that they were about to lose access to their NHS doctor. And then our practice manager resigned.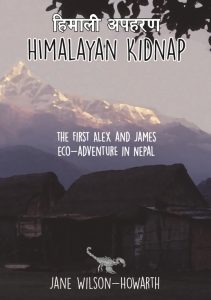 My son didn't care about any of this. My duty, as soon as I'd got back from work, was to write another three chapters. He was a great critic. He wouldn't allow repetition. "Oh Mum, that's boring. They fell off something LAST time." He wouldn't allow me to go on too much about my beloved wild animals. And it had to be pacey.
It was quite a commitment but it was tremendously therapeutic for me too. Things could be so awful at work that I'd sometimes have to hide away in a cupboard and have a good cry. While I was writing though I was in my head far, far away from medical politics and patients who could kill themselves. I was there in Nepal, hearing bird calls, admiring the mating dance of a peacock, savouring the taste of hot sweet thick cardamom-laced tea, remembering the smell of mouldering leaves, recalling the size and shape of different dung types – rhino is about cricket-ball-sized. Writing kept me sane.
Philippa Pearce, author of the wonderful Tom's Midnight Garden, said, "Life is short but can seem interminable when you are writing a book."
Clearly this gifted writer didn't enjoy the motivating influence of an impatient 10-year-old. Or perhaps she was talking of the enormous labour AFTER the book is first-drafted, when the story has to be edited and honed, and edited and checked and edited and…. Certainly it has been eleven years between hurriedly completing my first draft and it actually being launched this autumn as Himalayan Kidnap, an eco-adventure.
Jane Wilson-Howarth has written seven books and the first six have appeared in multiple editions in four continents. She lived with her family in Nepal for six years but when the school in Kathmandu no longer met her older son's needs, they returned to Cambridgeshire. Jane has worked as a GP in England for the last 18 years and plans to return to humanitarian work in Asia later this year. Her author website is www.wilson-howarth.com and she tweets as @longdropdoc
Category: On Writing