In The Writer on Her Work, Vol. 1, an essay collection edited by Janet Sternburg and published in 1980, Mary Gordon writes, "I have been told by male but not by female critics that my work was 'exquisite,' 'lovely,' 'like a watercolor.' They, of course, were painting in oils. They were doing important work."
Three years later Joanna Russ would publish her seminal book, How to Suppress Women's Writing, in which she writes: "Not only is female experience often considered less broad, less representative, less important, than male experience, but the actual content of works can be distorted according to whether the author is believed to be of one sex or the other." She goes on to tell about a book published in 1847 by an unknown writer, Ellis Bell.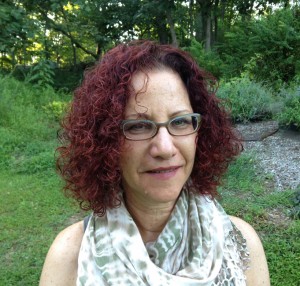 Reviewers found it "powerful and original," A number of them found the novel "to be the work of a promising, possibly great, new writer."   Subsequently, a second edition was published, the only thing different being the author's name (Ellis Bell apparently a pseudonym). The same novel whose "essential subject was taken to be representative of cruelty," now is cast as a love story and its author "likened to a little bird fluttering its wings against the bars of its cage." The novel? Wuthering Heights.
Perception is everything. On this side of the Atlantic, the 1850s were marked by a flood of best sellers written by women putting a decidedly female stamp on literary themes and the times they reflected. As Elaine Showalter tells it, "Women readers were not always enthusiastic about man in the open air; they liked to read about woman indoors, in the home."
As a genre, "domestic fiction" would be controversial, with male critics like Nathaniel Hawthorne resenting the "mob of scribbling women" who made it so popular and even feminist critics questioning its value. More to the point, the emergence of mass market fiction by and for women turned the literary marketplace into a battlefield of sorts, with male and female writers vying for readers.
Yes, we've come a long way, but by all VIDA counts we still have a long way to go. When I first read A Room of One's Own years ago, it was revelatory, Virginia Woolf opening my eyes to a different way of looking at the white male canon (much of which I loved). And when she wrote, "Speaking crudely, football and sports are 'important': the worship of fashion, the buying of clothes 'trivial,' she was speaking to me. "This is an important book, the critic assumes, because it deals with war.
This is an insignificant book because it deals with the feelings of women in a drawing room." Domestic fiction may not exist as a category anymore but a quick look on Amazon includes 'domestic life' as a subcategory of 'women's fiction.' Barnes & Noble boggles the mind with fifteen subcategories of 'women's fiction,' including 'friendship,' 'women of a certain age,' 'unquiet minds,' 'mothers & mothering.' I have still to figure out the logic behind 'for better, for worse.
Neither online retailer identifies anything called 'men's fiction.' The overriding question is whether that distinction trivializes women's fiction or recognizes the mult-faceted themes running through it.
It's a slippery slope for writers who happen to be women, and for readers. Back in January, novelist Yael Goldstein Love wrote, in a Wall St. Journal Speakeasy piece, that readers of her Daily Lit site were disgruntled about the decision to eliminate 'women's fiction' as a category.
Maybe less really is more. But before we throw out the baby with the bath water, it's worth reconsidering how we parse all that's subsumed in books by and for women in a marketing environment that thrives on keywords. As Joanna Walsh so smartly put it in a Berfrois post about her galvanizing #ReadWomen2014 hashtag: "It's not whether women are published (because they are) but how they are published." How they're published, how they're reviewed, how they're perceived.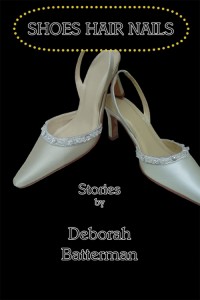 Best-selling author Jennifer Weiner (who happens to have a degree in English lit from Princeton) has been very vocal in her criticism of gender bias in the literary media. Whether or not you're a fan, there's a reason millions of women read her novels. And whether or not her campaign to turn things around is self-serving is beside the point. As Rebecca Mead suggests in her New Yorker profile, "Weiner's provocations . . . have given her a voice in cultural conversations that her books alone might not have granted her."
It's those cultural conversations that fuel the fires of awareness. There's no arguing that good literature defies gender stereotypes. But maybe 'women's fiction' in earnest—unfettered by misconceived keywords/subcategories—has something in common with 'women's history,' which took time to evolve as a discipline. As a genre, can we make it our own, all-encompassing rather than diminutive in its inference?
Speaking of inference, shortly after my short story collection was published, an anthology entitled This Is Not Chick Lit came out. Edited by Elizabeth Merrick, it raised a hue and cry in the blogosphere for its title. The subtitle, "original stories by America's best women writers," only added insult to injury. Then there's the simple question of why define a book by what it isn't. Not missing a beat, Lauren Baratz-Logsted pulled together an anthology entitled This Is Chick Lit, with its implication that chick lit is a badge to be worn with pride.
Call it thinking outside the (shoe) box, but framing my collection around everyday symbols in our world, in the hope of revealing their deeper resonance, would seem to be a bridge between genres. Does Toni Morrison own a pair of Christian Louboutin? Mais oui, according to an article that ran in Vanity Fair
—
Deborah Batterman is the author of Shoes Hair Nails (short stories) and Because my name is mother (essays). A native New Yorker, she is a Pushcart nominee and took 3rd place in the Women's National Book Association 2012 Short Fiction Contest. Her work has appeared in anthologies as well as various print and online journals, most recently Every Mother Has a Story, Vol. 2 (Shebooks/Good Housekeeping) and Open to Interpretation: Fading Light (Taylor & O'Neill).  She has completed two novels, one YA and one in the women's fiction realm, and maintains a blog, which has evolved into a collaboration with her daughter. She can't say she invented the word, but a 'diablog' it is.
 Website/blog:  http://deborahbatterman.com     Facebook page:  https://www.facebook.com/deborah.batterman
Twitter: @DEBatterman
Category: On Writing