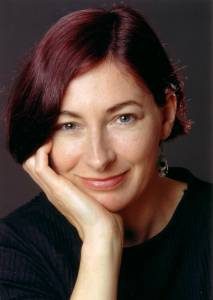 Way back in the mists of time (2000) at the instigation of author Margaret Murphy I was one of seven northern crime writers who clubbed together to launch Murder Squad. We created a website, produced a brochure and were soon appearing at libraries and festivals throughout the country to promote our work.
The impetus for getting together was frustration – our novels were critically acclaimed and popular with readers but our publishers did not have the resources to promote the books and achieve better sales.
Then, as now, the best selling authors got the biggest marketing and publicity spends. Linking up to advertise our wares meant we could share the work and cost involved and draw upon the diverse skills within the group. At the time it was a ground-breaking initiative. Fast forward sixteen years and it's now routine for authors take an active role in promoting their work.
As a drama graduate I'm fortunate enough to enjoy performing but not all authors are comfortable speaking in public. However the explosion of social media gives us the option to connect in other ways. Writers are expected to have a visible profile online, whether that's blogging or being busy on Twitter, Facebook or YouTube.
Self-promotion might include working up features for a blog tour, answering interviews, writing posts (like this one 😉) updating a website/biography/bibliography, travelling to give a talk to a readers' group in a library or organising a competition give-away.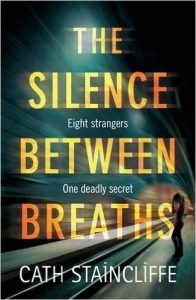 In tandem with that publishers will likely be arranging for proofs and review copies to be sent out, pitching ideas to the press and media for features, arranging special promotions, entering the novel for book prizes and so on.
Self-publishing demands even more from the author who is responsible for every aspect of promotion, marketing and publicity.
And this all takes time, time away from writing, it gobbles up precious hours.
At the end of the day promotion is a way of reaching readers, that's what we all aim to do. It's accepted by most of us I think as part of the job and it's very rewarding to be able to communicate with the people who read our work, to share recommendations about books in general, to spread the word.
But at the end of the day the writing has to come first – or there's nothing to promote.
—
Cath Staincliffe is an award winning novelist, radio playwright and creator of ITV's hit series Blue Murder, starring Caroline Quentin as DCI Janine Lewis. Cath has been shortlisted for the CWA Best First Novel award and for the Dagger in the Library. She was joint winner of the CWA Short Story Dagger in 2012. Letters To My Daughter's Killer was selected for the Specsavers Crime Thriller Book Club on ITV3 in 2014.
Cath also writes the Scott & Bailey books based on the popular television cop-show. She is a founder member of Murder Squad and lives in Manchester with her family. Her latest title, The Silence Between Breaths, explores what happens when ordinary people are caught up in a terrifying and extraordinary event.
Find out more about Cath on her website http://www.cathstaincliffe.co.uk/
Category: Contemporary Women Writers, How To and Tips, On Book Marketing