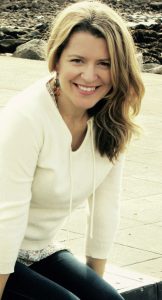 In this golden age of social media, I still find it a bit of a novelty that I can tweet my favourite author.  Even more so on the occasions when they tweet me back!
Having this kind of direct access to an author would have been unimaginable just 20 years ago.  Back in the old days, you didn't get to know anything about the author, save for whatever the publisher deemed necessary on the back page.  Their allure was their anonymity, save for the words they put on the page. But times have changed and it is now something of an anomaly if an author doesn't have a Twitter account.  Publishers encourage authors to 'get out there' and the constant advice to new authors is to build an author platform (i.e. make yourself widely available across all social media apps.)  The lines between being an author and being your own PR machine have become increasingly blurred, which can be both liberating and problematic.
The recent Joanna Trollope -vs- JK Rowling debate on the issue, highlighted the differing opinions on what an author should and shouldn't be doing.  Trollope told the Daily Mail that "creating this mass following and tweeting several times a day is like wanting to be Cheryl Cole or Kim Kardashian".  She was of course referring to Rowling's 10 million plus followers and suggesting that authors really should concern themselves more with the craft of writing, rather than satisfying their 'egos' on Twitter.  In modern culture, there is a trend towards becoming a brand, without necessarily having anything interesting or worthy to contribute.  But that hardly describes JK Rowling's career!   In my opinion, if you're not on Twitter, you won't 'get' Twitter.  You won't understand the powerful vehicle it is for sharing information and expressing your views.  Yet, Trollope does have a point when she says 'I'm saying everything I need to say in my books'.  It isn't compulsory for authors to become a social media sensation and I think each author needs to do what is right for them.  However, I do find it unhelpful when they sneer at someone else's success.  It's the height of bad form.
But what about the rest of us?  Us mere mortals with a few thousand or even a few hundred followers?  How much are we expected/willing to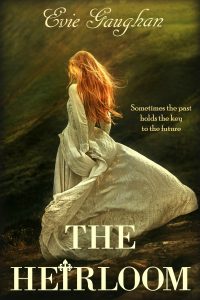 share?  I follow lots of authors and there are a few I've had to unfollow because the sharing had reached extreme levels!  There are those who practically live-tweet their lives to such an extent that I do wonder when they ever have time to write!  But, each to their own.  They are obviously enjoying it and the fans seem to get a lot out of it too.  They can engage on everyday matters with their favourite author and have conversations that wouldn't have been possible before the dawn of Twitter.
For me, I try to keep a sensible limit to the time I spend online and what I share.  I do enjoy interacting with other writers and readers and Twitter has become my primary source of news and information.  In fact, most of my writing opportunities have come about through Twitter, so for me it goes hand in hand with my professional life, as well as my personal.  But there is another reality to Twitter – it is a massive distraction.  The amount of time you spend tweeting witty retorts and reading those of others is equal to the amount of time you subtract from your writing.  And, at the end of the day, it is free content.  Just like your blog, guest posts and mailing list newsletters, this is time you are giving away for free.  Yes, you tell yourself that it's all part of building your platform, but being honest, half the time you're just wasting time.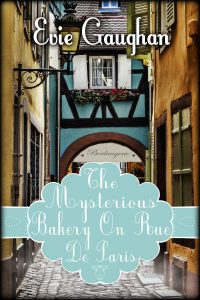 Then there's the thorny issue of free speech.  For some reason, the public takes real umbrage when an author/actor/singer has an opinion on anything other than their field of expertise.  There is a collective groan when Leonardo Di Caprio starts talking about the environment and most people in Ireland roll their eyes as soon as Bono opens his mouth (not to sing!)  And so it is for outspoken authors on Twitter like Matt Haig or Joanne Harris.  They really do seem to get a disproportionate amount of flak for simply having an opinion and having the temerity to express it on their own page!  Why do we get so worked up about people in the creative sphere having serious opinions on issues other than their books/films/albums?  And considering this, do we as authors, risk alienating our fanbase by making our private opinions public?  Or should we care?  Self-censorship is not a natural choice for an author, but should there be a separation between the author's private life and the work?
While I don't agree with Joanna Trollope, I do sometimes wonder if we're colouring the experience for the reader, by weighing them down with the baggage of who we really are as people.  They didn't ask for my life story, they asked to be entertained.  But in order for them to find out about my book, I have to make them interested in me first!  (At least that is the case on social media).  I think most authors would like their work to speak for them, but in this day and age, the prevailing wisdom is to get out there and engage with your readers.
So what do you think?  Should we be sharing photos of what we had for breakfast, or keeping a cool reserve?  Creating a public persona or just be ourselves?  What do you think readers prefer and should that really have any bearing on what we choose to do?
—
Evie Gaughan is a novelist and lives in the medieval city of Galway, on the West Coast of Ireland.  Her books are an eclectic mix of genres, incorporating her love of history, folklore and finding magic in the everyday.
She graduated from the Université de Paul Sabatier, Toulouse with a marketing diploma in 1996 and spent the next few years working abroad and discovering that she didn't like marketing one bit.  Evie abandoned the corporate world to follow her dream of becoming a writer and an artist.  Since then she has written two novels,  The Heirloom and The Mysterious Bakery On Rue De Paris. , and contributes articles to The Irish Times and Women Writers.
Her third novel, The Story Collector, will be published by Urbane in Autumn 2018.
Follow her on  Twitter @evgaughan.
Category: Contemporary Women Writers, On Book Marketing, On Writing